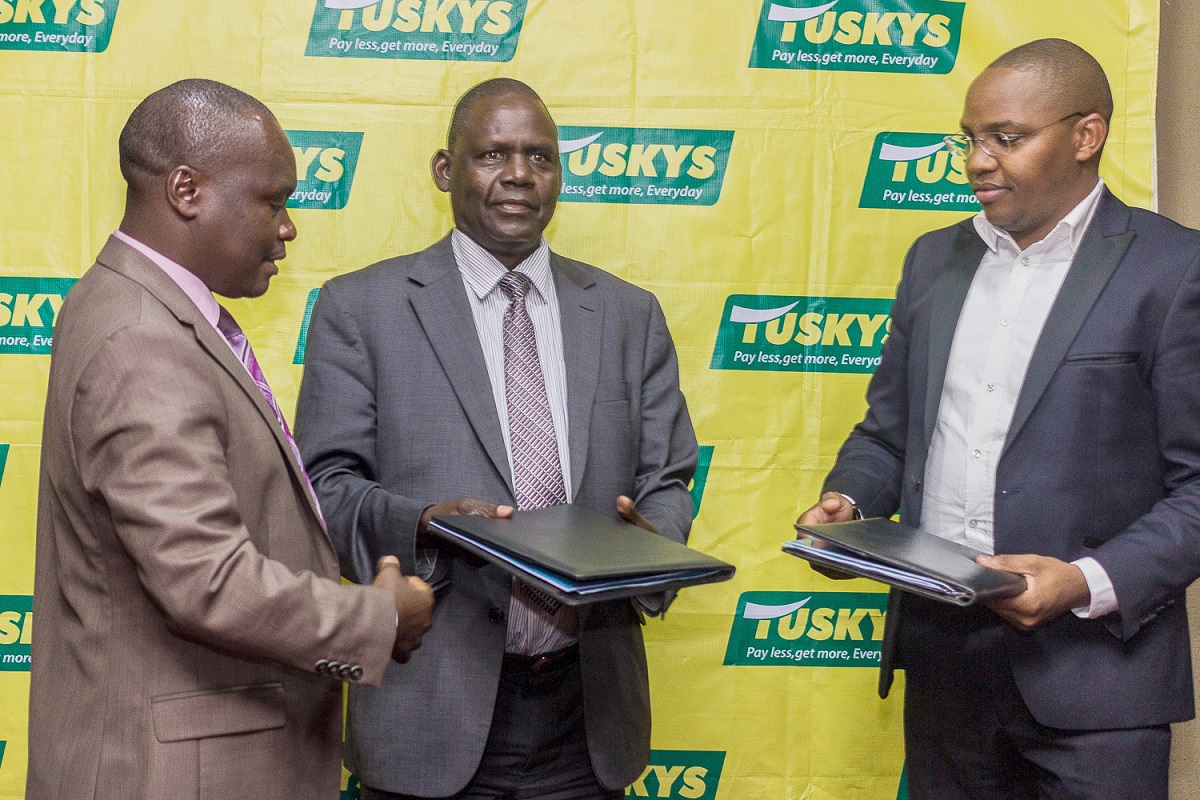 More than 1,800 unionisable workers at Tusker Mattresses are set to enjoy an 8% salary increment, thanks to a new deal reached with the union.
Under the third Collective Bargaining Agreement (CBA) signed between the retailer and the Kenya Union of Commercial Food and Allied Workers (KUCFAW), checkout till cashiers who work for Tuskys will have gross monthly salary of Ksh44,595 gross salary, up from Ksh38,083, matching their counterparts in the banking sector.
Tusker Mattresses Group CEO Dan Githua says the agreement, backdated to march 2017, will cover a two-year period running to March 2019 with improved mutual benefits clauses. He said this is part of ongoing efforts to boost efficiency and productivity.
Fresh from the recent opening of Tuskys Diamond Plaza Supermarket – its 57th branch in Kenya and 64th in the region – the lowest paid employee (shop assistant) will enjoy a gross salary of Ksh29,277 Up from Ksh24,949.
"We recognise that the employees are the most important stakeholders in our business and we therefore value good relations with them," Mr Githua said. "This CBA is a win-win outcome for the company and the employees and we look forward to enhanced productivity."
At the CBA signing ceremony, Tusker Mattresses was represented by Mr Githua, Chief Financial Officer Dan Ndirangu, General Manager Operations Ann Wamaitha and Senior HR Managers Simon Wamburu and Joshua Wambua. The union was represented by the First Deputy Secretary General Andrew Kinyua and Assistant Secretary General Mike Oranga.
Tusker Mattresses, which operates Tuskys Supermarkets and Mavazi Lifestyle clothing stores ,Ghas set its sights on 100 branches strong network in the next three years.
Mr Githua said this will be achieved through enhanced supplier partnerships, human resource development initiatives and extensive information technology adoption to guarantee a superior customer experience while cutting down operating costs including loss control. "These partnerships will include j***t investments in automated solutions with suppliers to cut shrinkage rates from 5% to less than 0.5% given that loss control is a key problem d*****g the retail sector today," he said.
READ ALSO: FORMER EMPLOYEE WINS SH2 MILLION FROM KBC
The firm, has also commenced online training modules for the interns and staffers currently enrolled at the Joram Kamau Leadership School.
"We shall invest sustainably to enable us attract and retain cream of the crop talent that can meet our organizational needs competitively. Our online training program already has more than 1000 of our staff enrolled," he said, adding that, "By end of 2018, the programme will have enrolled all our staff."