This article was first published on October 25, 2018. In light of Nairobi Governor's Mike Sonko's decision to hand County functions to the National Government, this argument is timely.
Nairobi is key to the growth of Kenya's economy and the larger East Africa region. That's why our capital city, which currently has the largest inland container depot, up and coming tallest building in Africa, a national park and busiest airport in East and Central Africa.
The Standard Gauge Railway (SGR) has added to its assets not to mention obvious facts such as hosting government seat of power, ministries and embassies. With all these and many more critical roles it plays, Nairobi should not be trusted with African populist elections.
President Uhuru Kenyatta has criticized populist politics in Nairobi and has directed fast tracking of drainage systems, waste recycling plant, sewage systems and other projects aimed at improving the quality of life in the city. With the millions businesses pay to the county government, they deserve five-star services but since devolution was introduced, Nairobi has been characterized by poor drainage, lack of water and floods when rains come. Garbage and insecurity have become permanent problems while county rates keep rising every year.
International NGO, Centre For Humanitarian Dignity (CHD), notes that the national government has intervened and put in place measures to improve the city, through the Nairobi Regeneration Committee, which shows how important the county is. With populist politics in Nairobi county diverting attention from service delivery, the leadership should be appointed based on skills and expertise and not popularity.
To enhance accountability, the national government should take over the running of Nairobi County affairs to avoid confusion like what happened recently during the demolition of buildings where blame was passed back and forth across the county government, NEMA and the Nairobi Regeneration Committee.
It is unfair that only the residents of Nairobi decide the fate of the capital through the ballot while everyone Kenyan affected by the capital's management.
Centre for Humanitarian Dignity poll shows a staggering 76% of Nairobi residents are unhappy with the progress under devolution and would prefer the capital to be dissolved and handed back under the national government. The opinion poll highlighted the lack of prioritization of issues, like service delivery. It is hard to understand why Nairobians don't have water supply while the county uses hundreds of thousands of litres of water on flowerbeds.
Low income dwellers in Nairobi envisioned the county government as a gateway to change but they got the exact opposite. According to research by CHD, hawkers, slum dwellers and road side vendors were at the forefront of all campaigns, as they were promised improved life, constant water supply, affordable housing, health facilities, improved education, designated trading areas and lower county rates.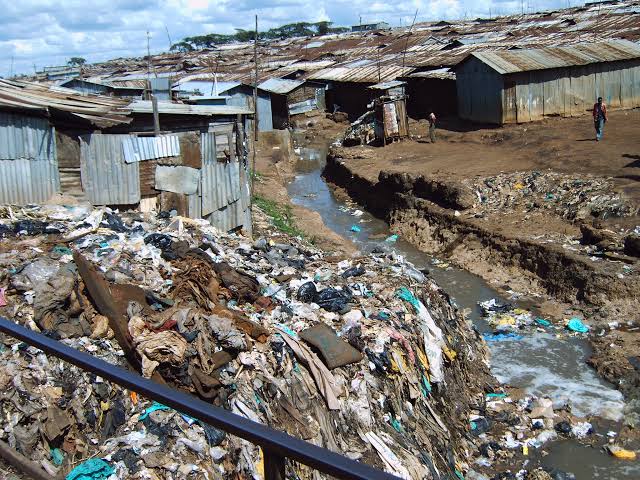 Surprisingly, they became the first casualties of city supremacy battles as road side structures were destroyed instead of being improved. Open air markets have yet to be established for the hawkers who have been ejected from the city, some losing their stock and while others were injured by the rough council officers. Boda boda riders have been banned from plying within the city centre, which offers them the most clients. A fine of up to Ksh50,000, which is almost the cost of a motorbike, has been imposed to offenders. This is unfair and unethical.
Even with big numbers of county officers and police, we still have daylight robberies by street gangs and muggings by known robbers in the public transport systems.
Devolution in Nairobi is a story of betrayal and false hopes and we need a radical change. The solution is within reach and Nairobi is ready for it.
READ ALSO: HOW LADY BUILT SUCCESSFUL CAKE BUSINESS FROM JUST KSH27K
Nairobi has investors from all over the country with majority of the listed companies operating form the capital. Kenyans have a chance to actualize the dissolving of County 047 and bring back the glory of our capital by marshalling all MPs and Senators to push for the passing of the Bill that will change the way this city is run.
We have seen other counties register milestones since devolution but Nairobi continues to lag behind despite having an annual budget bigger than some countries like Burundi.
Nairobi is also Kenya's education capital. Our future can't be in the hands of a county government that is characterized by corruption, nepotism, populists and petty politics, not forgetting disrespect of other leaders and employees.
Nairobi needs policies that will change slums into low cost housing schemes, create lasting water solutions and reclaim under-utilized areas by publishing a development blue print.
Let's consider the vision of Ethiopian President Meles Zenawi when he said that other states can elect a governor but Addis Ababa remains under the administration of the national government. You can feel and see the effect, as Addis is poised to take over from Nairobi as the transport and commercial hub of the region. The infrastructure is world class and yet Ethiopia is a smaller economy.
Granted, Nairobi generates most of the government's revenues and hence the need to have well thought-out decisions that enable a healthy working and business environment. It needs policies that will change slums into low cost housing schemes, create lasting water solutions and reclaim under-utilized areas by publishing a development blue print.
Nairobi is an international hub and we should treat it so. Modern markets should be established for small traders, cost of power in industrial zones should be reduced, a lasting solution to traffic congestion should be worked out. This can't be achieved when MCAs and the governor continuously fight for political points. We can't leave the fate of our capital in the hands of MCAs who only talk money or unconditional party instructions.
Counties have an executive composed of sycophants and cronies living under the mercy of their governor. They only feed from the nipples of unconditional compliance to their county oracle. The county is run like a mafia family. This must change.
SEE: THE RISE AND FALL OF STATE HOUSE BOYS
CHD research shows a dramatic increase in street children and beggars in the capital since devolution, with a large number coming from neighbouring countries. The findings state that there are cartels minting money from this while being protected by powerful people. This further taints the image of the capital as innocent people are used as cash cows as the county administration watches in silence.
Our potential should not be wasted by showbiz administrations. Dr Evans Kidero administration messed up in silence and now the Mike Sonko regime is screwing up in the public.
You could defend Kidero tenure with less drama, more loss of funds, less hiring and firing, but at least babies weren't dying in Pumwani during his tenure.
Please Mr President, the capital city belongs to all Kenyans. Let the next leader of City Hall be appointed, and not elected, so s/he can be fired if things don't go well. Democracy shouldn't become a curse. Populist politics will take away the soul of Kenyan development; we have seen it in Detroit USA, large cities can die off due to wrong policies.