Samsung's new J7 Neo to retail at Sh21,999
New smartphone is a power-efficient device that provides freedom and mobility for longer use, thanks to a 3000mAh battery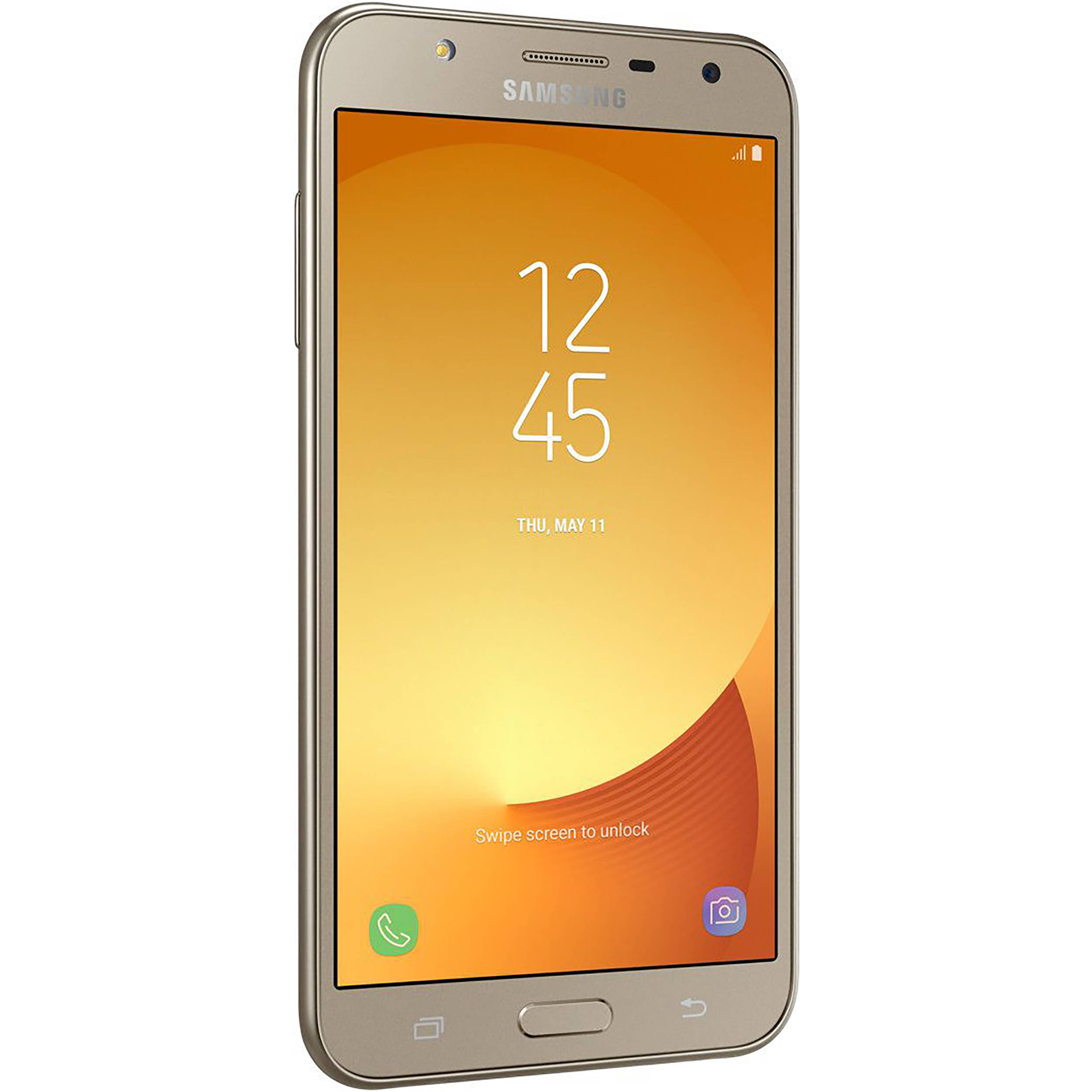 Samsung Electronics East Africa has introduced the Galaxy J7 Neo smartphone in the market, offering consumers an affordable avenue to experience the 4G LTE network internet speeds. The device will retail at Ksh21,999 and seeks to dominate the mid-tier smartphone category.
Vice President and Managing Director of Samsung Electronics East Africa, Mr Jung Hyun Park said: "We understand the dynamics of the emerging and developing markets, where we have to create a balance between the entry level, mid-level and flagship models."
"Mobile data subscription is growing at a fast pace especially among the millennials. Fast and reliable data will therefore be a key consideration when this demographic makes their next smartphone purchase. Samsung is therefore gearing itself to provide quality and affordable 4G-enabled devices. If you look at the J7 Neo, it comes with 4G support. Consumer experience is also a key consideration especially when browsing on the internet."
With its 5.5″ display and crisp HD resolution (1,280 x 720 HD), the Galaxy J7 Neo brings out every last detail and offers an incredible viewing experience. It has a modern look thanks to the unified colour scheme in which the sides, the home button, the trim around the camera and receiver all match the body. If you look at the back, you'll see a nonslip pattern that provides a firm grip for your comfort and convenience.
With the J7 Neo, performance has reached a whole new level thanks to the Octa-core 1.6 GHz processor with 2 GB of RAM. The result is a faster phone that uses less battery power and supports seamless multitasking. The Galaxy J7 Neo makes it easy to take gorgeous, bright photos under all sorts of conditions. The 13 MP rear camera produces crystal-clear photos even in low light conditions. In addition to the 5MP front camera, the device allows users to take brighter selfies with the front LED flash and the selfie flash that light up and keep the face bright even when lighting conditions are poor.
The Galaxy J7 Neo is a power-efficient device that provides freedom and mobility for longer use, thanks to a 3000mAh battery.
The Galaxy J7 Neo is available countrywide at the Samsung brand stores and authorised dealers.
Liquid Telecom signs deal with Microsoft to offer free internet
Pact will see provision of international software such as Microsoft Azure, on the cloud across the continent
Liquid Telecom Kenya Ltd has started providing free internet to Nairobi Garage's newly opened Entrepreneurship Centre along Ngong Road.
The venture supports up to 300 co-workers with high-speed internet connectivity of 150 Mbps as part of its plan to support businesses across the country with both internet and software services too.
Liquid Telecom Kenya Chief  Executive Officer (CEO) Adil Youssefi, while  unveiling  the free connection during the partnership ceremony with Microsoft  in Nairobi,  said deal signed between them will see provision of  international software such as Microsoft  Azure, on the cloud across the continent.
Youssefi noted that they will be offering Microsoft cloud services and applications that developers and Information Technology (IT) professionals can use to build, deploy and manage applications across Africa.
" This means  our internet  infrastructure  across the  continent  will now enable companies  and entrepreneurs  to operate  with international software based on easy access to cloud products and services  that we are now delivering through with our partnership with Microsoft ," said Youssefi.
Youssefi further said that the deal offers a cloud connectivity service level agreement that bundles together data and cloud services to ensure that businesses never run out of data bundles.
He noted that they are offering Microsoft Azure enterprise customers in Africa a Microsoft Express Route services; a reliable, cost-effective, lower latency, faster and highly secured connection over the internet into European–based Azure clouds.
He added that softwares offer an extension to on-premises networks into the Microsoft cloud over a private connection facilitated by a connectivity provider.
The director of Nairobi Garage Hannah Clifford noted that co-workers accessing the Liquid Telecom infrastructure and Microsoft cloud will now come as part of a membership costing between Ksh 2,000 to Ksh15, 000 a month for fully enabled working space.
"At Nairobi Garage, we believe in providing more than just workspace to our members. We want to provide our society with very best tools to allow them to innovate and thrive", she said.
Clifford reiterated that partnership with Liquid Telecom was an exciting development for their new hub space, saying they are looking forward to welcome old and new members to their premises.