US denies underhand tactics in Sh300b road project
Embassy says deal formed part of the Memorandum of Understanding signed between the two countries when President Barack Obama visited Kenya in July 2015
The United States has denied any underhand deals in the award of the Ksh300 billion contract for the construction of a speed expressway between Mombasa and Nairobi.
Reports in a section of the local media had described the deal signed between the government and US company Bechtel International Inc. three days to the August 8 General Election as a "thank you gift", adding it had sparked fresh controversy.
The deal to construct the 473-kilometre thoroughfare was negotiated between the contractor, the Kenya National Highways Authority (KeNHA) and the Ministry of Transport, and inked away from public glare unlike similar mega projects in the past.
According to The Standard, eyebrows were raised when a press release on the signing of the contract was sent to media houses at 1.30pm on Saturday, August 5, as all eyes were trained on the final presidential campaign rallies.
It did not also disclose how much the project was to cost with the paper likening it to the Standard Gauge Railway project that was approved and singed days to the March 4, 2013 polls only for it to be renegotiated and the cost inflated.
However, the US embassy in Nairobi said Wednesday the contract signing was aboveboard and that the project formed part of the Memorandum of Understanding signed between the two countries when President Barack Obama visited Kenya in July 2015.
"US private firms (bound by US anti-corruption laws) investing in Kenya's future bring jobs, tech transfer & development. As part of US-KE MoU signed in July 2015, Nairobi-Mombasa hwy is example of how US firms can use USGov financing to support Kenya's nationally important infrastructure projects. This expressway has been under development & evaluated for 2 years to bring best value, intl standards, local jobs & sustainability. The USEmbassy does not and will not give political favors for commercial deals," it said on Twitter.
The embassy further denied Washington was backing any candidate or political party in the 2017 elections. "On Kenyan election 2017, we've been & will continue to be strictly neutral. No favored party, candidate. We support Kenyan Constitution," it said.
In the August 5 release, KeNHA Director General Peter Mundinia said express highway will allow uninterrupted speeds of 120 kilometre per hour – a move that will reduce the travel time between Nairobi and Mombasa from 10 hours to four hours.
KQ recovery takes off as losses shrink
Chief Executive Sebastian Mikodz attributes the improvement to decreased costs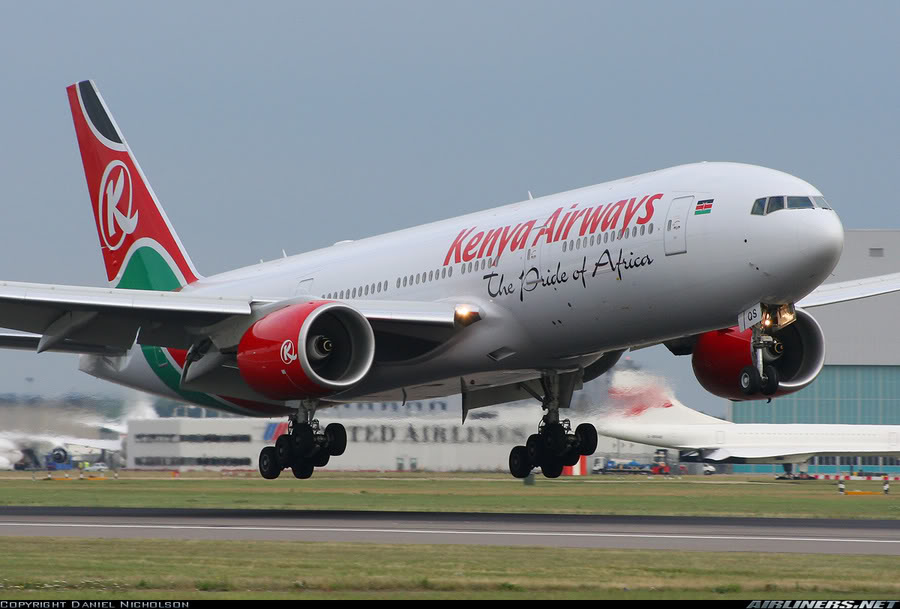 Kenya Airways (KQ) has posted a Ksh3.8 billion net loss for the six months to September, a 20.5 percent drop from the same period last year when it recorded a Ksh4.78 billion loss.
Chief Executive Sebastian Mikodz attributes the improvement to decreased costs as fleet costs were lower by 21.9 percent while overheads decreased by 8.9 percent. However, the national carrier's revenues remained flat in the period under review slightly impacted by the election period.
"During the period we have seen our business decline by 52 percent, November is flat but the bookings for December have gone up by 6 percent compared to same period last year. We will see the full; impact in our full year announcement," Mikodz said.
Cabin factor went up by 5.4 percent to 76.9 percent, passenger numbers up by 3.3 percent to 2.3 million while Intra Africa traffic increased by 6.7 percent. Operating profit grew by 52 percent to Sh1.4 billion while total asset hit Sh142 billion down two billion compared to 2016.
Focus over the next few months is to grow a profitable network, winning in key markets and improving revenue structure. "Launching the Kenya Airways New York route is a strategic initiative that will require significant investment and will be the longest flight in our network," Mikodz said.
The firm has just completed its capital optimization plan that has seen both banks and the government turn their debt into equity reducing the airlines' debt by 36 percent.
"The journey to turnaround KQ will be over six to 12 months, and there is a strong management team now in place to drive that ambition," said KQ Chairman Michael Joseph.