Two Kenyan firms win global recognition
Daproim Africa Limited and ECO2LIBRIUM are listed in the 'Best for the World 2017' list by B Lab, a global organisation that promotes use of business as a force for good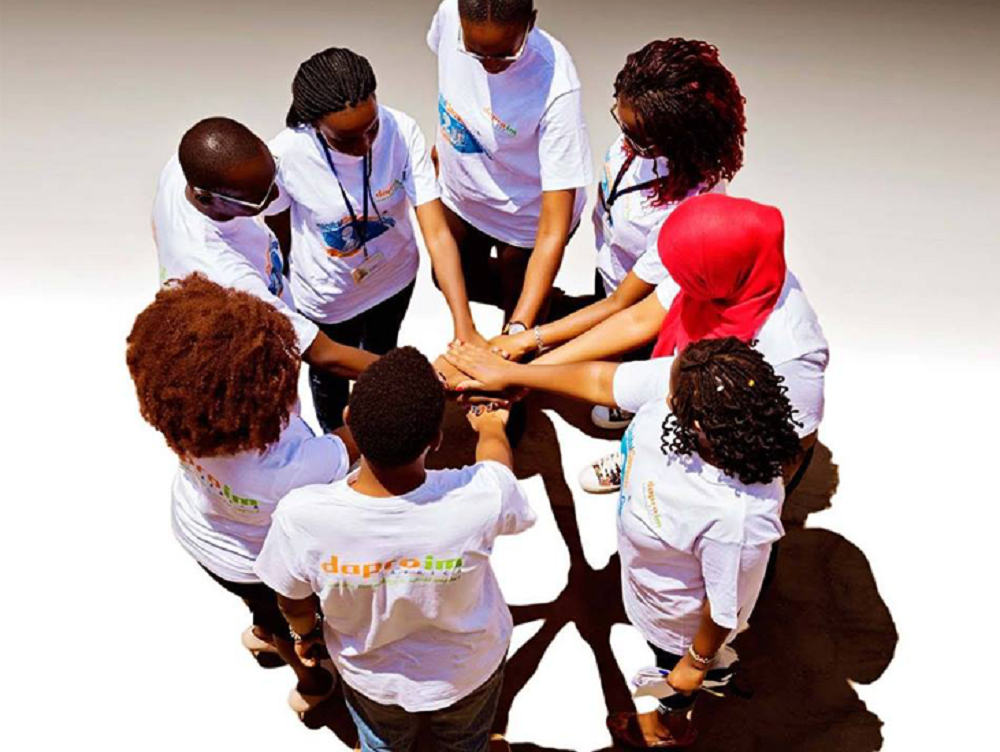 Two Kenyan enterprises have won global recognition for actively pursuing social and environmental impact in their businesses, alongside profit.
Daproim Africa Limited, a business process outsourcing (BPO) firm, and ECO2LIBRIUM, a clean energy firm, are listed in the 'Best for the World 2017' list by B Lab, a global organisation that promotes use of business as a force for good in order to generate shared and sustainable prosperity. The two Kenyan firms are amongst 846 businesses across 52 industries from 48 countries that make up the list of 2017 Best for the World honorees.
The Executive Director at B Lab East Africa, Olivia Muiru, said: "It is exciting to see Kenyan firms shine with the world's best in as far as pursuing social and environmental impact is concerned. As the world pursues inclusive growth, it is critical that private enterprise lead this drive by looking beyond the profit. It is encouraging to see Kenyan businesses being part of this movement that combines profit and purpose".
Ms Muiru added that becoming a purpose-driven enterprise is not only the good thing to do, but also makes businesses attractive to socially-conscious investors and markets.
In a statement announcing the list, B Lab lauds the businesses for being "a global movement of people using the power of business to achieve a higher purpose than profit maximisation. They strive to use business as a force for good: good for workers, good for communities, good for the environment. They redefine success in business by competing to be not just best in the world, but best for the world."
Ms Muiru said that due to their exemplary performance, Daproim Africa Limited and ECO2LIBRIUM are now certified B Corps, joining a community of for-profit businesses that meet the highest standards of verified, overall social and environmental performance, public transparency, and legal accountability.
In addition to the B Corp certification, other services offered by B Lab East Africa include helping businesses to measure their social and environmental footprint as a basis for managing the impact of their operations.
Jumia takes on competition with next day delivery
Online retailer strives to outdo the growing competition from other online retailers such as Kilimall, Safmall and other small retailers realising the potential in online marketing
Jumia has re-energised its service, Jumia Express, formerly Jumia First, in order to reduce its delivery time to all Kenyan customers.
Announcing the move, Jumia Managing Director Sam Chappatte said that only products on the site with a Jumia Express logo will be delivered next day in Nairobi, and one day faster than normal in other parts of the country. These products include groceries, fashion, smartphones, TVs and home appliances.
"Given that these products are sitting in our warehouse, we are guaranteed to have 100% availability and can pick and pack these products much faster than those that are sitting with vendors. This ensures Jumia Express orders are faster," said Chappatte.
This comes as the online retailer strives to outdo the growing competition from other online retailers such as Kilimall, Safmall and other small retailers realising the potential in online marketing. Jumia has also supplemented the service by doubling the number of vendors on the platform so far this year, and grown its assortment 10 times to 350,000 products since last year.
"Our customers want us to deliver as fast as possible. We have been working very hard to make this happen, and can now consistently deliver Jumia Express orders next day within Nairobi and  up to one day faster in the rest of the country. Thousands of products are now available on Jumia Express, with more vendors signing up to the service each week", said Chappatte.
Tuskys and Unilever are among suppliers in Kenya whose products are being fulfilled by Jumia Express. The service is made available to Jumia's vendors at a moderate cost, and is being increasingly sought after by vendors using Jumia as their marketer, as it is linked with higher sales and saves warehousing space.
Small vendors like Laura Aura, whose shop name on Jumia is Mikalla Hair Essentials, says this is a welcome advantage as she sometimes struggles with overstocking.
"My focus now is on re-stocking as I don't have to worry about space. Especially now that we are entering another re-election period, it is safer to store our goods with Jumia under Jumia Express and let them sell for us," said Ms Aura.
Jumia Express is only available to local vendors. Products coming from abroad on the Jumia Global program will continue to take 10-12 days to be delivered.