Equity Bank sells big stake to South African firm
CEO James Mwangi says transaction, which is currently the largest of its kind in Sub Saharan Africa, brings diversification to Equity's capital base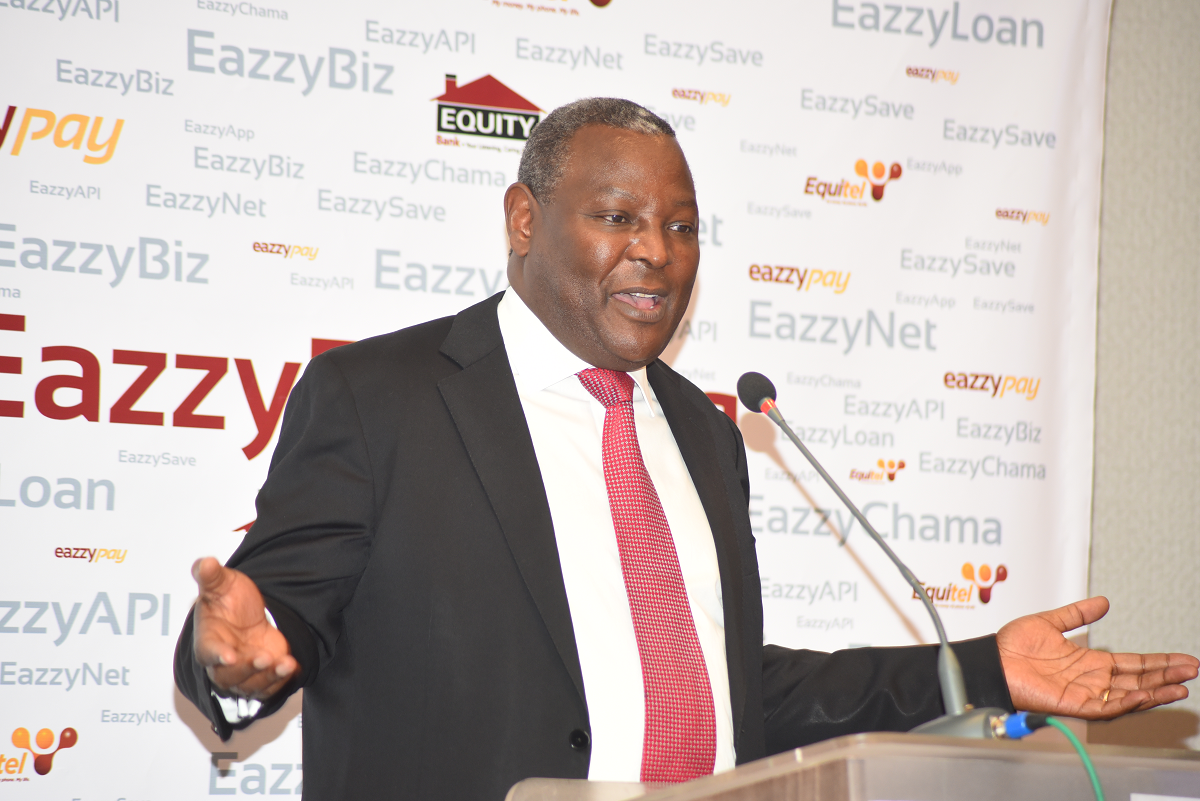 South African firm, Arise, has acquired a 12% stake in Equity Group Holdings Limited, the parent company of Equity Bank, making it the single largest shareholder in the Nairobi Securities Exchange- listed company.
The deal is estimated to be worth Ksh17.6 billion based on Equity Group Holdings's Ksh147 billion market valuation. Group CEO and Managing Director Equity Group Holdings, Dr James Mwangi, welcomed the collaboration with Arise, saying their vision is to champion the socio-economic prosperity of the people of Africa.
"We have endeavored to achieve this by being an innovative and inclusive provider of financial solutions," said Dr Mwangi.
"We are excited by the expanded opportunities this development presents, to combine our market leading position with Arise, who bring along their substantial resources as well as expertise, which we believe will be invaluable in accelerating the growth of our business."
The transaction, described by Equity CEO as the largest of its kind in sub-Saharan Africa brings diversification to Equity's capital base.
According to Arise CEO, Deepak Malik, this acquisition speaks directly to the core mandate of Arise, which is to invest in sustainable Financial Service Providers (FSPs) in Sub Saharan Africa to boost economic growth and job creation.
"Arise aims to strengthen and develop effective, inclusive financial systems through collaborative long term partnerships with leading institutions such as the Equity Group," said Malik.
"The financial services industry plays a crucial role in facilitating infrastructural and industrial development at national and regional levels. A broader, deeper financial sector facilitates the growth and prosperity of Africa's businesses, from small-scale entrepreneurs to large corporations and promotes financial inclusion", he added.
"Having pioneered agency banking on the continent the Equity Group has an established track record, characterised by high growth and a solid financial performance and we are pleased to partner with them to advance the local banking sector," Malik said.
Malik concluded by saying that with the support of Arise, Equity Group Holdings and Equity Bank are well-positioned to deliver future growth on the continent.
Arise is owned by three key shareholders, namely Norfund, FMO and Rabobank.  It boasts operations in six East African nations with a client base in excess of 11.7 million and has the largest number of deposit customers in Africa.
Stanbic unveils unit for the super-rich
Known as Wealth, it becomes the bank's third business unit, dedicated to serve the bank's growing Personal and Business Banking, as well as Corporate and Investment Banking client base
Stanbic Bank Kenya has launched a new business unit called Wealth dedicated to offering a complete range of financial services including Life and General insurance, investments, health solutions and international products/services for individual and business clients across all points of contact with customers.
It becomes the bank's third business unit, dedicated to serve the bank's growing Personal and Business Banking, as well as Corporate and Investment Banking client base.
Speaking during the launch, Stanbic Bank's Regional Head of Wealth (East Africa), Adam Jones said that the renewed focus on the wealth offering is guided by customer needs and demand.
"Our customers in Kenya are getting more sophisticated. We have more and more individuals and organisations seeking wealth-type products. It is this demand that we intend to cater for by offering the best range of financial services and products; hence the decision to give it the right focus within the organisation with the creation of this unit. We expect this trend to continue growing in Kenya, which holds the best outlook for long term investment," Mr Jones explained.
In delivering the Wealth proposition, the new division will leverage on the capabilities of Stanbic Bank Kenya as well as strategic partnerships with Liberty Group.
The Managing Director of Liberty Life Assurance, Abel Munda, said: "This partnership enables us to deliver a superior, enhanced and innovative value proposition to our customers that takes care of all their financial services needs. The one-stop shop facilitates us to analyse, assess and advise clients efficiently based on their individual needs."
Through the connections to offshore capabilities in Isle of Man, Jersey and Mauritius, as well as onshore capability, Stanbic Bank Kenya will offer investment products and solutions across all customer segments.
"Wealth is not only for the wealthy; it is for everyone. This is the reason we are integrating Wealth across our range of financial services so that we can offer Universal Banking and Financial Services solutions proposition more holisitcally and seamlessly from a single point of contact. We have the expertise, people, network of partners and ability to offer our clients an unmatched experience and one solution for all their on-shore and off-shore financial planning needs," Mr Jones added.