Agri-tech startup that won Safaricom's heart
iProcure becomes the second agri-tech firm to receive an investment from the Safaricom Spark Fund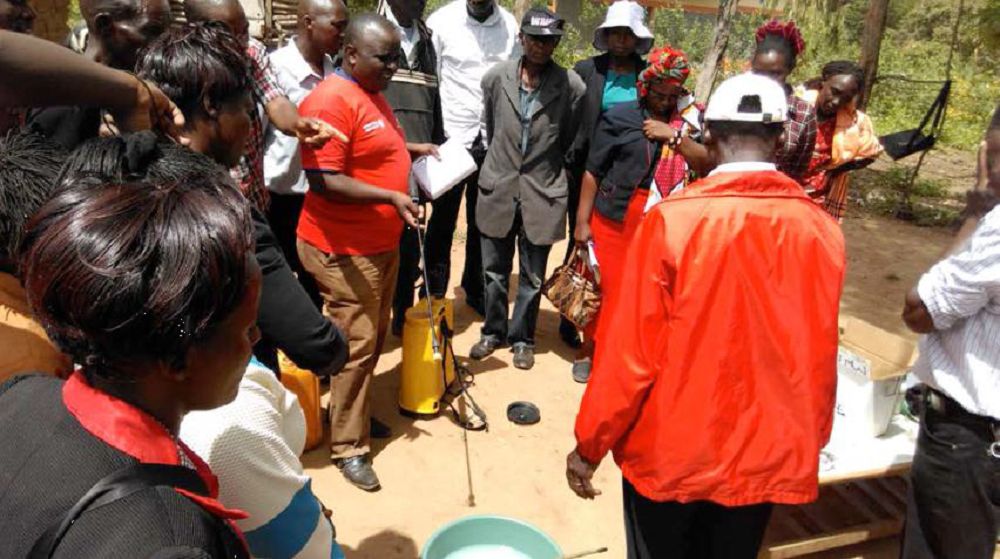 Safaricom's Spark Venture Fund has announced its sixth and final Ksh100,000,000  investment in agri-tech startup iProcure.
iProcure is the largest agricultural inputs supply chain platform in Kenya, linking farmers and farmer cooperatives to manufacturers of agricultural inputs. Through accrued efficiency, iProcure offers farmers discounts of between 10% and 20% every time they purchase farming products.
"We started the Spark Fund with the aim of supporting emerging startups that use technology to transform lives. As it joins the outstanding crop of Spark Fund investees, iProcure will be instrumental in harnessing the power of technology to improve Kenya's agri-business processes," said Safaricom CEO Bob Collymore.
To access iProcure, farmers dial *283# and then select which input they would like to purchase. The farmer then receives a voucher which allows them to claim the inputs from an iProcure farm depot or collection point. The company currently covers several counties across Kenya mainly in Central and Rift Valley but has plans to scale to Western and Eastern Kenya this year.
The startup seeks to increase agricultural output in Kenya, which has remained comparatively low to other countries due to challenges including access to and use of quality inputs.
"At iProcure, we are all about optimising rural supply chains. We build both the supply chain technology in addition to 'on-the-ground' infrastructure to ensure small holder farming communities get the inputs they require on terms that are convenient and affordable. We share an underlying belief, with Safaricom, that small holder farmers are essential to our nation's food security, and look forward to playing our part in improving the welfare of farmers across Kenya," said Nicole Galletta, Chief Operations Officer, iProcure.
iProcure becomes the second agri-tech firm to receive an investment from the Safaricom Spark Fund. In February, the fund announced an investment in FarmDrive which has developed an alternative credit-scoring model based on mobile phones and machine learning, in turn enabling many farmers to have formal access to loans and financing.
Started in 2014, the Ksh100 million Safaricom Spark Venture Fund seeks to make late-seed to early-growth stage investments in startups using mobile technology as an enabler.
The Fund received more than 600 applications to date, out of which it has invested in six startups. In August 2015, Sendy – a marketplace for businesses and individuals to connect with drivers to make deliveries simple and transparent – became the first investee of the fund.
mSurvey, a mobile-first research platform that leverages SMS and mobile messaging technology to simplify access to credible, on-demand data became the second investee of the fund.
Other startups backed by the fund include Eneza, a mobile based learning platform that targets students and adults in Kenya and other countries, and Lynk which connects customers with professionals and artisans from fields such as tailoring, carpentry, house helps, waiters, chefs and many others. iProcure becomes the fund's last investee.
Going wild in waters and making money from it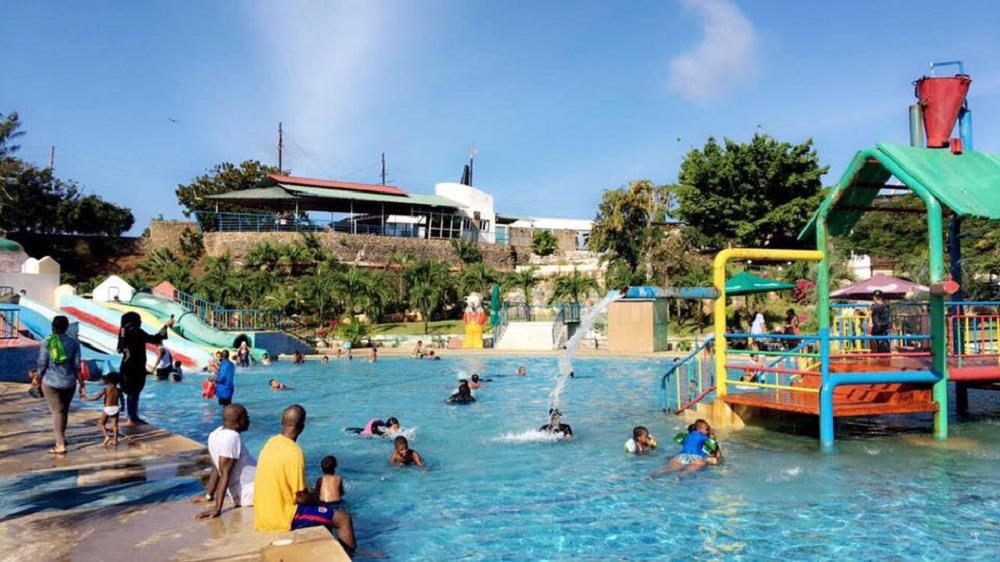 There is a reason why Mombasa's Wild Waters is regarded as paradise. The entertainment spot located along Links Road in Nyali just next to Mamba Village Park has everything for everyone looking for happy times.
It has as many as 15 adult and kids' water slides and enough water play stations. This huge paradise will have you and your kids enjoying yourselves hours on end. There are sports and dance bars for adults to enjoy as well as a video arcade that caters for those who wish to just sit back and relax.
Wild Waters also houses a conference center seminar room, both of which can be rented out for meetings. The venue is perfect for birthdays, school day outs, corporate day outs, team buildings and even weddings.
Taking you back to the beginning….
"The driving force of building the Wild Waters theme park was to build a state-of-the art Family Entertainment Centre to serve both local and international tourists," stated Shaileen Shah, who is the marketing executive at the park.
Many a times, people would travel to various countries for the sake of the water theme parks hence the decision to construct one in order to attract the tourists back into the country. In order to build a theme park, one needs a huge amount of land as well as finances for it is not a cheap commodity.
SEE ALSO
The land on which Wild Waters is built once used to be a quarry that has been abandoned for 40 years. The quarry was transformed from wasteland into the facility that it is right now.
Its construction saw the empowerment of the people of Mombasa as the locals were given the job to build the park as well as the fact that they sourced the staff from the coastal city when it begun operations.
Building and maintaining the park did not come easy as there were several challenges from designing the Waterpark, importing parts to clearing the site. Setting up the slides and rides was not a walk in the park either due to lack of technical know-how locally. It seemed more like rocket science but they eventually got engineers who understood the basics. Hiring the right staff from the managerial positions all the way down to the life guards, waiters, cooks and gardeners was also quite a challenge when assessing their competency.
"We needed to hire people who understood the job and also those would work well with other staff. I was not about to hire a lifeguard who doesn't know how to swim if you know what I mean", said Mr Shah.
One of the biggest challenges was figuring out the right price point for entry tickets that would in turn bring in profits to the facility. The entry fee is Ksh1,400 per slider and Ksh300 for non-sliders which are a fair amount because people get value for it.
No competition
Being the largest Waterpark facility in Kenya is an advantage in that with no competition, many water lovers seek it out for entertainment. Wild Waters offers an attraction like no other focusing on high quality entertainment and customer service ensuring guests leave with memorable experiences.
But the park has also faced its share amount of hard times. After the 2007/08 post-election violence, piracy threats and terrorism threats, the total volume of tourism in Kenya, both local and international, dropped significantly. This was a serious blow because the park's major source of income comes from tourists. With high operating expenses and high financing costs, the business was burning cash with no returns. When you spend more than you earn in your business, you end up experiencing huge losses.
There is also the low season whereby there are not too many customers. During this period, the park diversifies its offerings to minimise losses during low season. The diversification includes offering corporate activities including conferencing, team building, and corporate dinners. This has the park staying active all year round.
 Helping hand
Wild Waters extends a helping hand to many charitable organisations free of charge, thus giving disadvantaged children access to an experience they would never otherwise have in their lives. An example of the Tumaini Children's Home.
Mamba Village is often regarded as Wild Waters's main competition by Mr Shah says they offer a differentiated product range that is complementary to Mamba Village's offerings and not exactly a substitute.
"Competition is also healthy and there still remains a cordial relationship between the two companies. We assist them whenever they require our assistance and vice versa," stated Mr Shah.
"I love Wild Waters Park. I have been coming here since 2012.  It is a great place to chill. I go to the slides during the day, and ride the bumper cars at night. Their food is also good. My best time of the year is during New Year's Eve because the slides are open at night," gushed Philip Ngila, a Wild Waters Park fanatic.
Asking Mr Shah what next for Wild Waters, he responded by saying that they are working on more rides and better entertainment.