Kenya has deepened its efforts to reduce the country's susceptibility to the severe effects of climate change by planting rapidly maturing bamboo in selected catchment areas.
The effects of climate change are already being felt across the country. For instance, Nairobi is currently experiencing acute water shortage caused by low water levels in Ndaka-ini dam, which serves 84% of the city residents with water.
"Bamboo can grow in almost any kind of climate and thrive in the poorest of soils," says Prof Judy Wakhungu, Cabinet Secretary for Environment.  "To tap into this lucrative green economy, the government has positioned itself to commercialize bamboo. The profit potential has become even greater as environmentalists link bamboo with climate change mitigation, and the possibility of increased income through carbon credits,"
Aware of the threats posed by global warming, the Kenya Vision 2030 Delivery Secretariat has been holding structured discussions with various stakeholders including private sector players on how best to incorporate climate change adaptation and mitigation strategies in county governments.
The bamboo planting programme is a Kenya Vision 2030 project under the greening Kenya initiative. It is designed to encourage and enable Kenyans to participate widely in environmental activities by developing small bamboo forests in pursuit of achieving the targeted 10% forest cover by 2030.
Vision 2030 Director General Dr Julius Muia says the Secretariat is identifying ways to enhance awareness of the adverse effects of climate change. Further, he stated that the initiative was geared at establishing appropriate mechanisms for involving the public in building resilience of the country's poor and those in vulnerable situations.
"Climate change is a cross-cutting global issue and it is crucial that all stakeholders involved in the implementation of Vision 2030 flagship projects, work closely to mainstream fitting climate change responsive strategies into development plans," noted Dr Muia.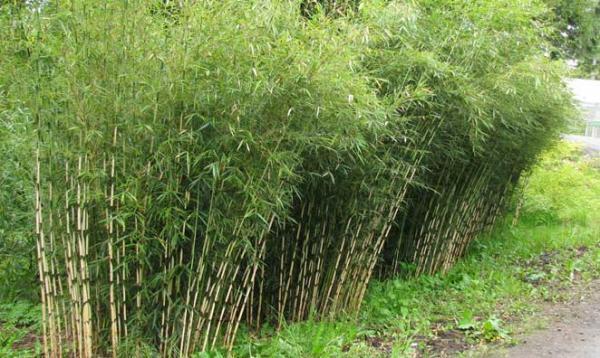 BIDCO Africa, one of the partners in this ambitious programme has contributed a total of 1,000 bamboo seedlings to the project.
"Globally, there is a big push for planting bamboo because of its immense financial and environmental benefits. It brings wealth to the people, cleans rivers and stops soil erosion. BIDCO Africa is partnering with farmers in this project and has a ready market for bamboo products," said Vimal Shah, BIDCO Africa chairman.
The world bamboo market is growing, led by China and an increasing demand for sustainable products in Europe and the United States.
According to the International Network of Bamboo and Rattan (INBAR), an intergovernmental organization registered with the United Nations that promotes the growing of bamboo and rattan for economic and environmental gains, the global bamboo economy is now valued at $60 billion, and is a potential income generator for rural communities