Forbes magazine in March 2017 published its list of 30 most promising young entrepreneurs in Africa, among them three Kenyan businesspeople. As entrepreneurship rises, most young people fresh from college with creative minds are heading straight into starting their businesses.
In Kenya the startup segment is fast-growing, with a number of successes that have grown into big enterprises. " A growing number of young Africans are not just content waiting around for a proper career bump up the establishment ladder," writes author of the list Mfonobong Nsehe.
" Their ambitions are much more profound; They are setting out to write their own destinies – establishing remarkable enterprises that will transform Africa and reignite its economies."
See Also: Strong businesses for all seasons
This year's call for nominations attracted more than 250 entries from 23 African countries. Those picked cut across manufacturing, media, tech, agriculture and fashion. "They are impatient to change Africa and together, they represent the entrepreneurial, innovative and intellectual best of their generation," says Nsehe.
Meet the three most inspiring Young Kenyan entrepreneurs.
 In 2013, Gloria Michelle Otieno Muka, 31, founded Recours Four Kenya Consultants Limited (R4Kenya), a fast-growing professional HR services firm located in Nairobi, Kenya. She started the firm with $2,000 of her savings, and within the last 4 years, she has grown the company into a $400,000 (annual revenues) business with 19 employees.
SEE: Three quick steps to rescue a falling business
Recours Four Kenya offers professional HR services in consultancy, recruitment, training, psychometric testing and staff outsourcing. The company's clients include the World Bank group, Kenya National Examination Council, USAID, GlaxoSmithKline and Sportpesa.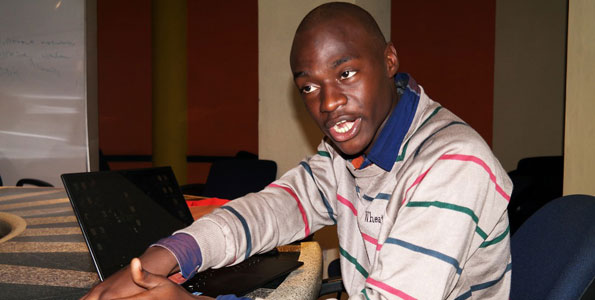 MUBARAK MUYIKA, FOUNDER, ZAGACE
22-year-old Mubarak is the founder of Zagace, a custom-built app store for small-medium size enterprise packages called zag apps. The platform offers a full suite of enterprise management products from accounting, inventory, sales, manufacturing, storage, HR at a price affordable to small businesses.
Next: 12 business lessons we can learn from sex
The platform having operated for over 18 months has a customer base from a diverse range of sectors mainly in Kenya and is in the process expanding its footprint into other African markets and the US. Zagace has raised angel rounds from notable investors such as Jayant Ravalia, a Vice president of Yandex.
JAMIE PUJARA, FOUNDER, BUYRENTKENYA
Pujara, a 33-year-old Kenyan entrepreneur is the founder of BuyRentKenya, one of Kenya's most popular property listing sites. In 2015, South African online media firm One Africa Media acquired a stake in the company. The site, which Pujara founded in 2012, reports 150,000 visitors every month and has more than 15,000 listings of residential and commercial properties.