Rwandan bank raids KCB for top talent
Before his appointment, Maurice Toroitich had served as the Managing Director of KCB Bank Rwanda for over eight years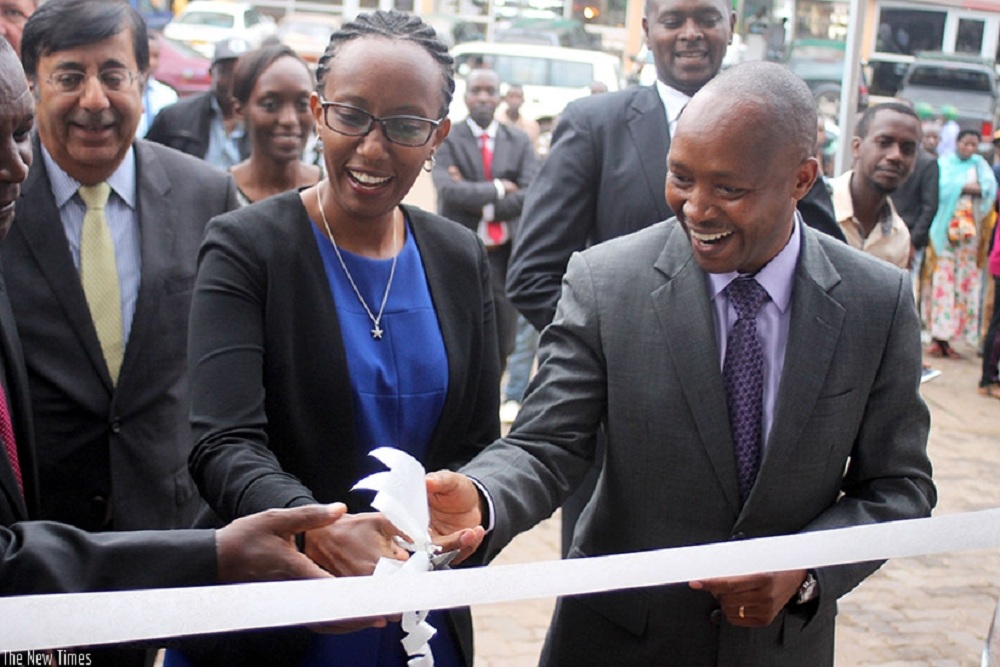 A Kenyan has been appointed  as the new Chief executive officer of Rwandan bank,  BPR (Banque Populaire du Rwanda Ltd). The appointment, which was approved by the board of directors of BPR Atlas Mara, is effective September 1, 2017.
Maurice Toroitich, the former head of KCB-bank Rwanda, replaces Sanjeev Anand, who was posted as the group managing director in charge of retail and commercial banking operations of Atlas Mara, Rwandan newspaper, The New Times reports.
Toroitich said he will put more emphasis on product development, innovation and digitisation to further enhance efficiency in terms of service delivery.
He has over 20 years experience in retail and corporate banking and before his appointment he had served as the Managing Director of KCB Bank Rwanda for over eight years.
Toroitich also holds an MBA from Strathmore Business School in Nairobi and a Bachelor of Commerce in accounting from the University of Nairobi in addition to professional qualifications.
"The management is excited to have Maurice on-board who will drive both the day-to-day business and ensure that the long-term goals of BPR remain on path of achievement and are unobstructed, and I take this opportunity to wish him all the best upon his new appointment," Sanjeev was quoted by the paper as saying.
He said the bank recognises innovation as a key ingredient towards boosting financial inclusion and recognises the bank's efforts toward embracing innovation and technology to enhance efficiency and product development.
He added the bank has invested heavily in capacity building, and digitized its systems to improve service delivery and consumer confidence. He is confident that his predecessor Toroitich will do a great job.
Atlas Mara invested more than Ksh2.1 billion (US$20.4 million) in BPR and merged it with BRD Commercial Bank Ltd, part of Development Bank of Rwanda (BRD) in 2014 as part of a strategy to boost financial inclusion.
In April 2015 Atlas Mara Limited acquired minority shares in BPR and later in 2016 merged BPR with the commercial wing of the Development Bank of Rwanda (BRDC) that it had acquired in 2014 giving Atlas Mara the controlling stake of 62.1% of shares.
The bank is now the second largest commercial bank by total assets, and largest bank in Rwanda by customer base and branch network.
Angela Ndambuki takes over as KNCCI chief executive
Kenya National Chamber of Commerce and Industry (KNCCI) has appointed Ms. Angela Ndambuki as the new Chief Executive Officer.
Ms Angela, who took over Monday, succeeds George Kiondo who has been the Acting CEO for the last 8 months.
In a press statement, KNCCI chairman Kiprono Kittony said that after a rigorous search, the Board concluded that Ms Ndambuki's leadership and considerable experience in strategic leadership, advocacy brings a wealth of business knowledge and management experience.
Ndambuki, a former singer with Tatuu band, previously worked with the Performers Rights Society of Kenya (PRISK) as the CEO and demonstrated throughout her career the ability to work successfully in different environments, designing and leading strategies which resulted in impressive value creation.
"I look forward to working with her to create the next chapter of the KNCCI's story of success. I also thank Mr Kiondo for his exemplary leadership of KNCCI over the last eight months," Kittony said.
He noted that Kiondo has ensured that the organization has continued to move forward both strategically and operationally, and has delivered results having taken on additional responsibility at a critical time for the Company.
Kiondo, the former Acting CEO, said: "I welcome Ms. Ndambuki to her new role and wish her every success. I should like to thank all my colleagues for their support during the past 8 months. I will continue to offer my support and ensure that the Company continues to drive forward."
Ndambuki, on the other hand, said she was excited to take over as the new CEO especially at this time when the country is experiencing great and favorable attention as the most preferred investment destination in Africa from leading global investment agencies.
"My role will focus on enhancing this image and grow the international investors' portfolio. With the same energy we shall focus on key advocacy issues affecting the business community to ensure a favorable business climate for Kenyan companies and facilitate ease of doing business," she said.
She promised to grow the KNCCI membership in partnership with all the 47 county chapters to include all corporates and SMEs countrywide.
Ms Ndambuki is an advocate of the High Court of Kenya. She holds a Master of Laws Degree (LLM) in Intellectual Property Law from the University of Edinburgh, United Kingdom and a Bachelor of Laws Degree (LLB) from the University of Nairobi, Kenya.