Rwandan bank raids KCB for top talent
Before his appointment, Maurice Toroitich had served as the Managing Director of KCB Bank Rwanda for over eight years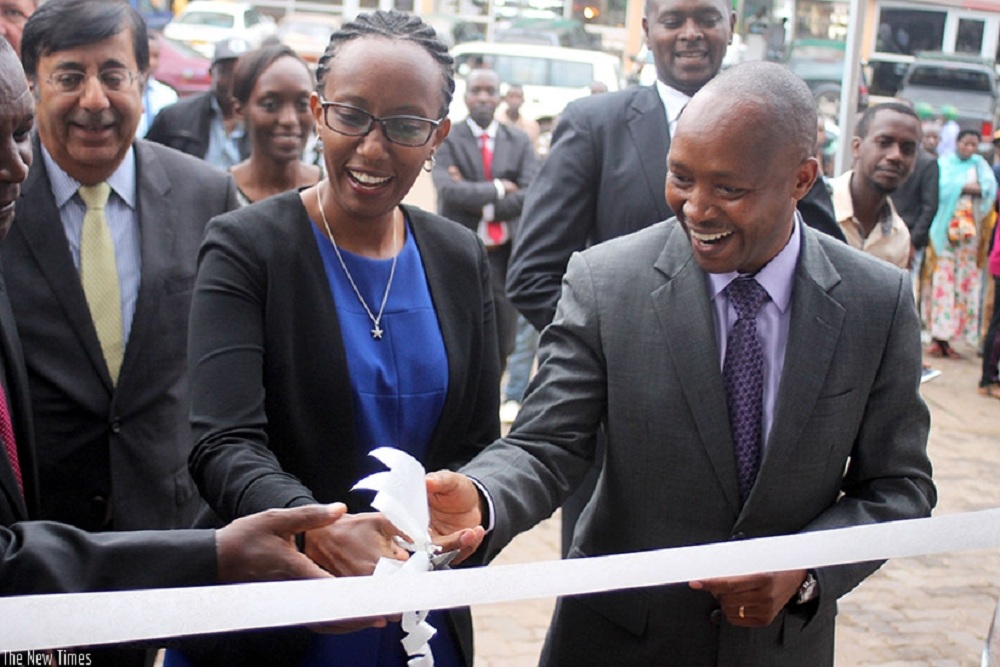 A Kenyan has been appointed  as the new Chief executive officer of Rwandan bank,  BPR (Banque Populaire du Rwanda Ltd). The appointment, which was approved by the board of directors of BPR Atlas Mara, is effective September 1, 2017.
Maurice Toroitich, the former head of KCB-bank Rwanda, replaces Sanjeev Anand, who was posted as the group managing director in charge of retail and commercial banking operations of Atlas Mara, Rwandan newspaper, The New Times reports.
Toroitich said he will put more emphasis on product development, innovation and digitisation to further enhance efficiency in terms of service delivery.
He has over 20 years experience in retail and corporate banking and before his appointment he had served as the Managing Director of KCB Bank Rwanda for over eight years.
Toroitich also holds an MBA from Strathmore Business School in Nairobi and a Bachelor of Commerce in accounting from the University of Nairobi in addition to professional qualifications.
"The management is excited to have Maurice on-board who will drive both the day-to-day business and ensure that the long-term goals of BPR remain on path of achievement and are unobstructed, and I take this opportunity to wish him all the best upon his new appointment," Sanjeev was quoted by the paper as saying.
He said the bank recognises innovation as a key ingredient towards boosting financial inclusion and recognises the bank's efforts toward embracing innovation and technology to enhance efficiency and product development.
He added the bank has invested heavily in capacity building, and digitized its systems to improve service delivery and consumer confidence. He is confident that his predecessor Toroitich will do a great job.
Atlas Mara invested more than Ksh2.1 billion (US$20.4 million) in BPR and merged it with BRD Commercial Bank Ltd, part of Development Bank of Rwanda (BRD) in 2014 as part of a strategy to boost financial inclusion.
In April 2015 Atlas Mara Limited acquired minority shares in BPR and later in 2016 merged BPR with the commercial wing of the Development Bank of Rwanda (BRDC) that it had acquired in 2014 giving Atlas Mara the controlling stake of 62.1% of shares.
The bank is now the second largest commercial bank by total assets, and largest bank in Rwanda by customer base and branch network.
Inside the mind of Safaricom CFO Sateesh Kamath
The fact is we are part of a society and whatever happens to the society will directly and indirectly affect us.
On 15th Sept, Safaricom held its annual general meeting at Bomas of Kenya. The company's shareholders approved the payment of a final dividend of 0.97, changed its name from Ltd to PLC status and announced plans to open new customer care centers in Thika and Eldoret.
On the sidelines, THE KENYAN WALL STREET had a chat with Safaricom chief finance officer (CFO) Sateesh Kamath and below is our conversation.
1. Effects of the ongoing politics on the company's investment decisions. How are you mitigating the risks and how are you adjusting to them?
Satesh Kamath: From our perspective we have shareholders that are very confident in Kenya as a long term business. Things like elections create short term headwinds but our shareholders have a long term view of the company. As such, we have not slowed down our investments at all.
On mitigation, we look at what is right for our customers. So we worked to ensure customers have connectivity and as a good corporate citizen worked to ensure we supported this important democratic process.
2. A week before and after the Aug 8th Presidential election, Safaricom said that it had suffered an estimated revenue loss of between Ksh310.2 million and Ksh 414 million on its M-Pesa money transfer business due to a slowdown caused by a tense presidential vote. Do you expect the same in the re-run?
Sateesh Kamath: To be honest, it is difficult to forecast. The fact is we are part of a society and whatever happens to the society will directly and indirectly affect us.
3. How do you plan to pay for the expansion plans? Rights issue, debt or tap into your free cash?
Sateesh Kamath: It's too early to speak on this. It depends on the realities that will take place in the next few year as these opportunities unfold. The preference would be to first fund them with the strength of the balance sheet and then naturally extend the same to borrowing.
4. M-Pesa's growth in Kenya & EA has been extraordinary and it's has been a challenge in some countries such as South Africa.  Given that M-Pesa is a Safaricom product, and expansion would need significant financial muscle, would the costs related with this venture be incurred entirely on Safaricom or would you pursue partnerships?
Sateesh Kamath: The structure we plan to pursue with the expansion of M-Pesa is over the top. When you do over the top, you are basically leveraging the asset you already have on the ground. This is different from expanding into the telco space inorganically in other markets. At a very high level, our expectation is that this will not require a very huge investment. We call this off balance sheet leveraging and we don't expect this to dramatically change the shape of the balance sheet.
5. In your experience, which upcoming business segments/products within the company have a strong growth potential and need for investments?
Sateesh Kamath: There are many ways of looking at growth one is looking at what quantum of growth is contributed by what while the other is to look at what gives you growth today and what gives you growth in the future. For the immediate future, a lot of growth will come through M-Pesa and data, specifically mobile data. In the long term, we are making investments today with the customer in mind and streams like Masoko, Fixed data will start to chip in going forward.
6. Do you think the strategy of M-Pesa interoperability could have any short or long term impact on the company's revenues?
Sateesh Kamath: One, is how we look at competition. I don't think the right way is to look at it and compare what business they are doing. The appropriate way to look at it is how my customers want and how close I am to servicing their need. How can we make their lives better and efficient. That is how we are looking at mobile money interoperability. We think customers will remain with us despite what is on offer across board based on the merit of what we have to offer.
7. Speak about the consistent growth and improvement of EBITDA.
In Safaricom will believe in three things that are very important for us. They include purpose, our people and the profit and we try and balance all three. Fortunately, our customers have responded well to our offerings because they see value in what we offer. As a result we have been able to grow revenue, contain costs and get EBITDA. [This article was first published on Kenyan Wall Street ]