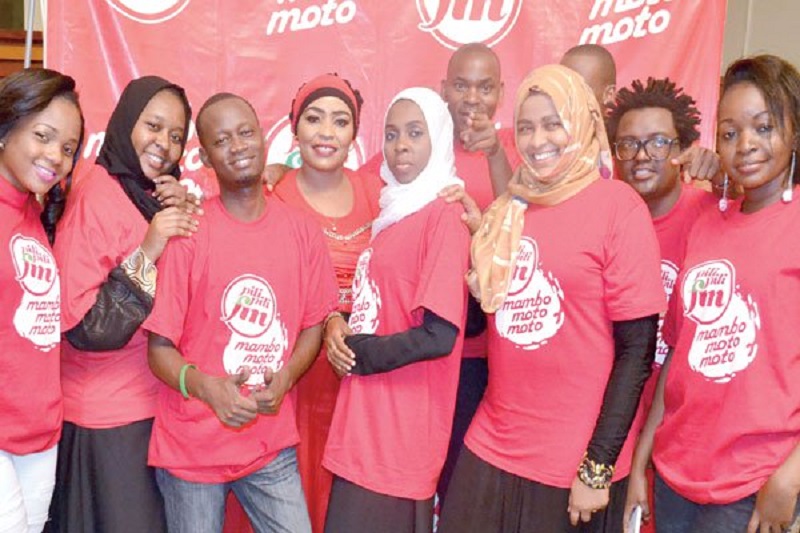 Mediamax Network Ltd, now majority owned by Deputy President William Ruto, has rebranded Mombasa-based radio station PiliPili FM, which will from next week begin broadcasting in the Mijikenda language.
The move to rebrand PiliPili FM is being interpreted as a strategic investment by Ruto as he seeks to capture the Coastal vote ahead of the 2022 presidential contest.
The station, which will now be known as Asena FM, was to commence broadcasts on May 6 but this has been delayed to next week pending approval by the Communications Authority of Kenya, sources at DSM Place told Business Today.
Mediamax, then majority owned by the Kenyatta family alongside a coterie of Mt Kenya tycoons led by Equity Group CEO James Mwangi, bought PiliPili FM from Najib Balala, who is now the Tourism and Wildlife Cabinet Secretary, and the plan was to convert it into a vernacular station as President Uhuru Kenyatta sought to consolidate support in strategic regions in the county.
The station was started in March 30, 2012, then operating under PiliPili Media Limited, until February 1, 2015 when Mediamax acquired it. The planned rebranding comes barely three years since the station was relauched.
Mediamax, which owns the People Daily (PD) free sheet newspaper, K24 TV and Kameme TV, also operates Kameme FM, Milele FM, Emoo FM, Mayian FM and Meru FM.
Our sources previously indicated Ruto, who now owns a 60% stake in the media house, also plans to launch Emoo TV, a Kalenjin broadcasting station.
The decision to rebrand and reinvest in the Mijikenda broadcasting FM station has already received board approval amid fears of redundancy among journalists who do not speak the language.
Other sources indicated that Mediamax has already started poaching journalists from Kwale-based Radio Kaya and Pwani FM.
Among those who are already bracing for the inevitable exit are popular broadcasters such as Gates Mugenge, Chris Da Bass and Mamama Madikodiko.
Ruto has variously made sojourns to the Coast where he has gained fanatical support among the Mijikenda community.
Recently, there was a spectacle when Malindi MP Aisha Jumwa, who is staring at expulsion from ODM for supporting Ruto, embarrassed the party's secretary general Edwin Sifuna during Mombasa Deputy governor William Kingi's father's burial in Kilifi for speaking politics. Jumwa told him to respect the Mijikenda and grabbed a microphone from Sifuna as he espoused ODM's membership rules.
The DP, who had initially upped his stake to 50%, bought another 10% to reach 60% as he firmed up his presence in media ahead of 2022 elections in which he has indicated he will be gunning for the presidency.
Previously, the Kenyatta family owned 38% while the other investors, including Mwangi, boasted of a 12% stake in the Kijabe Road-based media house. It is still not clear who among the two disposed their shareholding to Ruto.
The DP, however, would not be the first politician to strategically invest in the media to boost his ambitions.
President Uhuru enjoyed the support of stations such as Kameme FM, which breached media ethics by openly disparaging his opponents as they urged voters in his stronghold of Central Kenya to turn up in large numbers on voting days.
Former President Moi's family is the largest shareholder in Standard Group, which has often been accused of pushing his agenda alongside that of his favourite son, Baringo Senator Gideon Moi.
Standard Group ownsKTN Home, KTN News, Burudani TV, Spice FM, Radio Maisha, The Standard and The Nairobian newspapers, among others.
Businessman S.K. Macharia, who owns Royal Media Services, has over the years used his various TV and radio stations to support his political agenda oscillating between support for Uhuru and ODM leader Raila Odinga.
Apart from Citizen TV and Inooro TV, SK also owns Inooro FM (Kikuyu), Ramogi FM (Luo), Mulembe FM (Luhya), Vuuka FM (Maragoli) Musyi FM (Kamba), Muuga FM (Meru), Chamgei FM (Kalenjin), Egesa FM (Kisii), Wimwaro FM (Embu), and Bahari FM (Swahili and Mijikenda)
At one time, Raila owned an uptown FM station, Radio Umoja, which targeted the youth. The station has since closed due to financial problems. Former Gem MP Jakoyo Midiwo, owns Lake Victoria FM, while former Vice President Kalonzo Musyoka owns Athiani FM.
Kitui Governor Charity Ngilu owns Mbaitu FM/SyoKimau, a Kamba FM station broadcasting in upper Eastern Kenya.
Balala also owns bought Sheki FM.
Former Cabinet Minister Ali Mwakwere while former Naivasha MP John Mututho owns Countryside FM which was previously known as Bahasha FM.
Former Cabinet minister Henry Kosgey owns One FM. Former Mwingi MP Joe Mutambu who co-owns Homeland Media Group also has interests in broadcasting, owning the vernacular television channel, Kyeni.
Read: Sonko claims he's worth more than Nairobi's Sh32 billion annual budget
An entrant into the Kenyan media scene is flamboyant Kirinyaga Women Representative Purity Wangui Ngirici, who co-owns Mt Kenya TV and Iganjo FM with her husband.