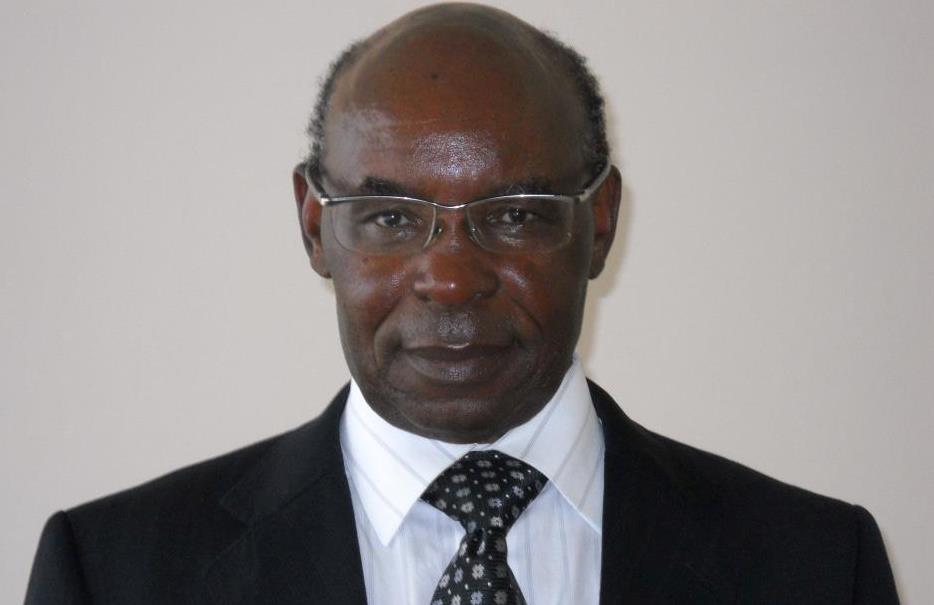 [dropcap]R[/dropcap]oyal Media Services (RMS), which has been on a poaching spree over the past few months, is planning to shake up the broadcast industry by launching a new television station.
People close to SK Macharia and his wife, Purity Gathoni, who is a co-owner of the company, say RMS is working on a 24-hour news channel which could be launched in the next few months.
It is now understandable why RMS has been taking up top talent from its rivals. SK's poaching – from NTV to KTN – has been raising eyebrows but has now emerged that the new team will be working for the new station.
Inside sources at RMS, which runs Citizen TV, currently the market leader in general viewership, and Inooro TV say the new faces hired by led former KTN managing editor Joe Ageyo and former NTV general manager Linus Kaikai are putting together ideas for the new station. The new faces at Citizen will likely be the main drivers of the new station.
From NTV, SK Macharia has taken Kaikai, Pamela Asigi, Jamila Mohamed and Victoria Rubadiri, while from KTN he has Ageyo, news anchor Yvonne Okwaro, deputy head of news (Swahili) Miswaleh Zingizi, award-winning features and documentaries editor Asha Mwilu and senior news editor Noah Otieno.
Reports of a news station entering the market will certainly send shivers at KTN News, so far the only local 24-hour news channel in Kenya. The other news channels are foreign such as BBC, CNN, Al Jazeera, Deutsche Welle as well as China Global Television Network.
READ: SH600 MILLION BRIBE HAUNTING NMG & ITS REPORTERS
However, it remains to be seen how the idea of a 24-hour news channel will sell given that KTN News, which is anchored mainly on live news casting and interviews has been struggling to attract substantial advertising – the soul of any media house. K24 which pioneered 24-hour news programming was forced to abandon the idea due to lack of adequate content and ads.
KTN News, launched by the Standard Group in 2015, will now face stiff competition for audience with the new RMS station and is likely to be the biggest casualty in case RMS station catches on fast. According to audience ranking by GeoPoll for the fourth quarter of 2017, KTN News is number three with 12% of audience, behind its sister station KTN Home at 13% and Citizen at 27%. NTV is fourth with 11% audience.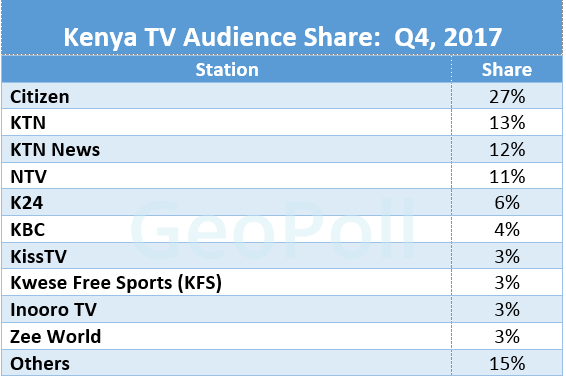 In fact, NTV and KTN Home should also be a worried lot, given that if KTN News defends its market share, then the two will likely have to cede market share. There is also the possibility of the new station canibalising Citizen TV's audience as well.
Besides audience, there will also be a vicious battle for advertising among the TV stations. KTN News has had a virtual monopoly with paid-for live coverage. This has given Standard Group an edge, given that it doesn't disrupt programming on KTN Home, which is being positioned as a channel for entertainment and information.
NTV and Citizen often have to interfere with normal programming to air unscheduled Live events. KTN News has been making good income from paid-for coverage, which will now come attack from Royal Media's channel.
NEXT: SK MACHARIA SWEEPS KTN CLEAN IN RAID FOR TALENT