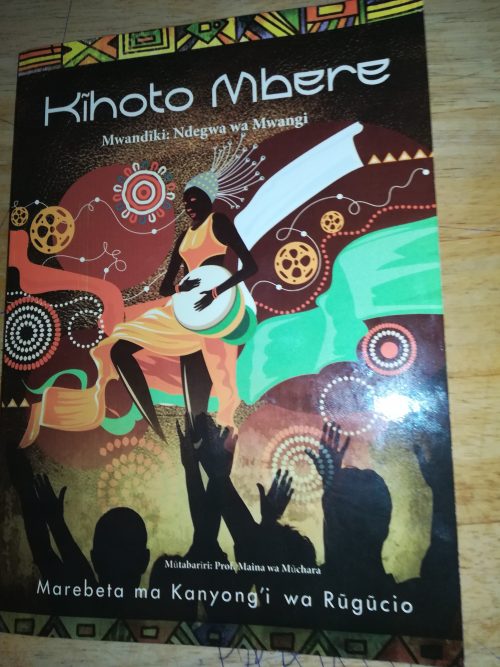 Almost all major ethnic groups in Kenya have launched their own broadcast stations, with the most populous having more than the fewer ones. In addition, ethnic groups are increasingly appreciating both their oral and written literature after the realisation that westernisation cannot work generally for Africans.
Indeed, there is an awakening of vernacular media, with Kikuyu radio and television channels leading the way. These have not just become popular in Kenya, but have also gained massive following in the diaspora.
The repertoire of vernacular media has now gone a notch higher, with the recent release of a Kikuyu poetry book. The 112-page book titled, "Kĩhoto Mbere", was launched in Nairobi on Monday by the Franciscan Kolbe Press, Limuru. Loosely translated in English, the title means 'justice first'.
The author, Stephen Ndegwa, is a renowned local and international newspaper columnist. He is also a communication specialist who has worked in the public, private and civil society sectors.
Readers of both creative writing and oral literature at all levels of the academic chain will find the book not only quite entertaining, but also enlightening. The poet has managed to use conversational language in order not to alienate the new generation, while also maintaining the language's authenticity.
The author's dalliance with Kikuyu poetry started about 15 years ago, with the publication of his first poems (marebeta) in Prof Ngugi wa Thiongo's respected Mutiiri, a vernacular literary journal published by the University of California, Los Angeles.
READ: KIKUYU POETRY MEETS MODERN ART IN SH1 MILLION AUCTION
The poems are a collection of his compositions over the years. As such, the publication of his own book is not only a personal milestone in the writer's career, but also a great move forward in the rediscovery of a people's identity. The book is priced at Ksh 700 and can be found at major bookstores in Nairobi.
"Although my first poetry manuscript is in English, I found publishing my Kikuyu poetry collection first more compelling due to its novelty," adding that he has personally sold over 500 copies in the first month after the launch," says Ndegwa.
SEE ALSO: KIKUYU SPRINGS GET PROTECTION
Currently, the book is stocked by both Prestige Bookshop and Chania Bookshop in Nairobi, and Chamken Bookshop in Nyeri town.
The author is planning to interest education authorities to include it in vernacular teaching as proposed in the unfolding new curriculum.