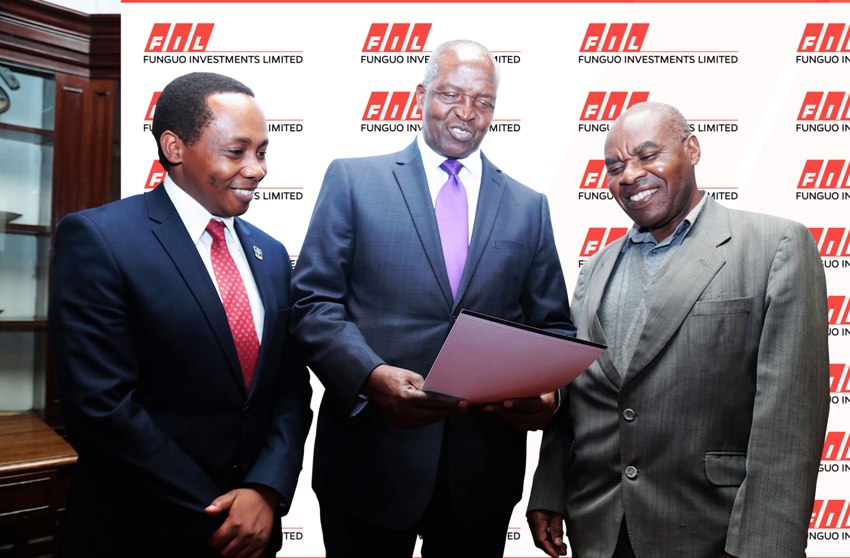 Funguo Investments Limited, a local private equity firm, has bought a controlling stake in a local food processing company, Feastfoods Processors Ltd.
Funguo Investments Limited will tomorrow Wednesday hold a signing ceremony for the purchase of 51% shareholding in the Kwale county-based food company. The deal, whose details will be revealed at the signing, is partially funded by the State-owned Industrial and Commercial Development Corporation (ICDC).
Funguo entry is expected to boost the company's growth by infusing capital and more strategic management.
The investment company targets strategic investments in construction and material, real estate, ICT, financial services, education services, health services, agribusiness (processing), fast moving consumer goods, electricity supply and transport and logistics in Kenya.
Feastfoods Processor's acquisition comes three months after Funguo Investments Limited in announced in November plans to raise funds as it eyes to investments in the real estate and agro processing sectors to grow revenues. Funguo has already entered talks with several medium sized firms to initiate acquisition deals.
Funguo holds significant equity in AON Kenya Insurers Brokers, a market leader in insurance,   Almasi Beverages Limited, a public holding company of three Coca-Cola beverages bottling operations in Kenya including Mount Kenya Bottlers Limited, Rift Valley Bottlers Limited and Kisii Bottlers Limited.
Other companies it has invested in are UAP Holdings Limited,  Heri Limited – a Real Estate company with ownership of properties in the CBD  and   African Energy Group Limited, a Concrete Products making company set to produce concrete poles for Kenya Power Company, paving blocks, concrete fencing posts, ready mix concrete, and culverts among others in addition to quarrying business.
In later 2014, Funguo Investments Ltd raised Ksh420 million through a private offer. The Funguo offer marked the first time it was opening ownership to outsiders.