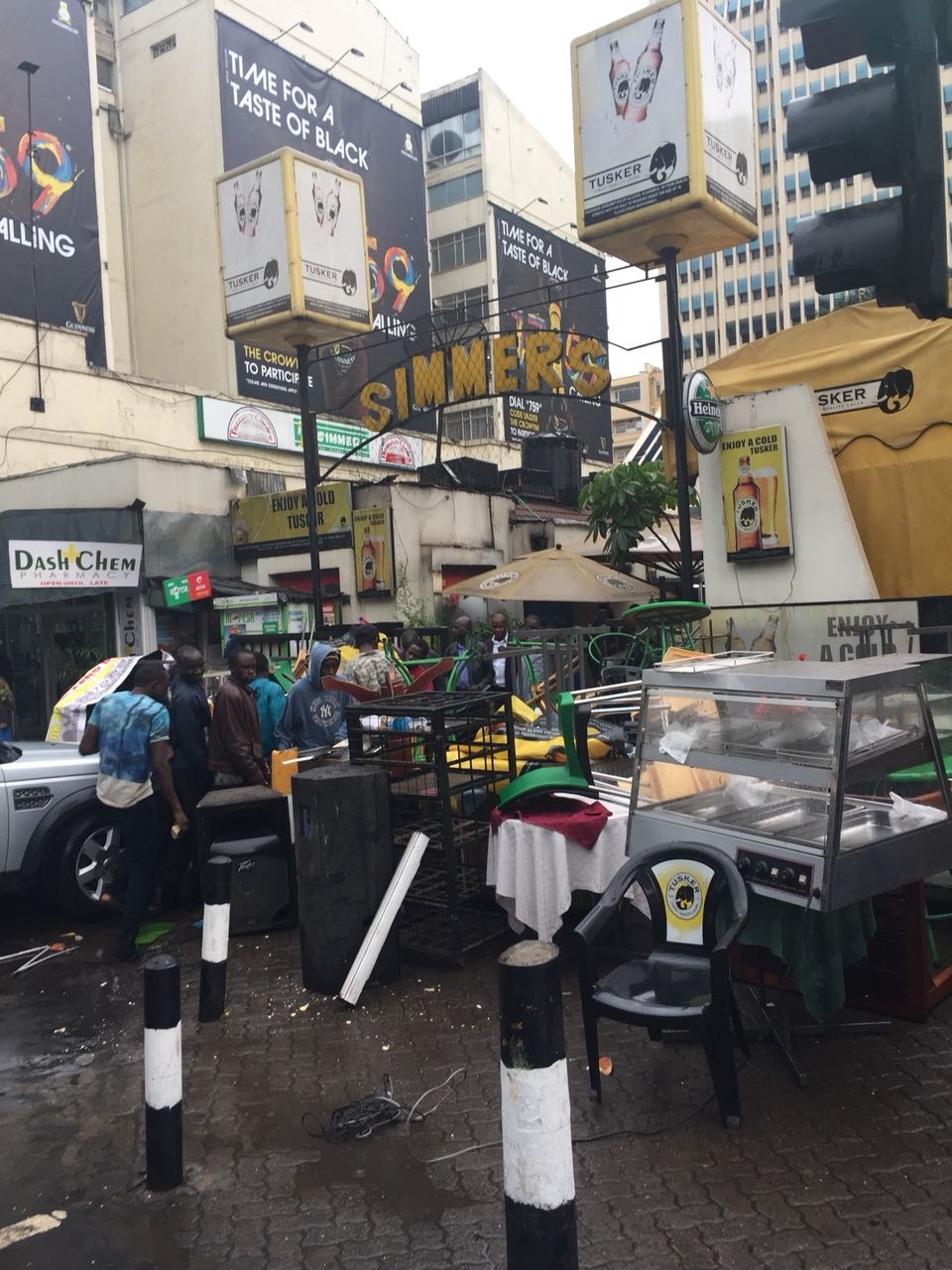 Former Kimilili Member of Parliament Suleiman Murunga has moved to court seeking to reinstate possession of Simmers restaurant that was closed down on last Friday. Through lawyer Neville Otieno, the politician filed an application at Milimani environment and land division under certificate of urgency.
"Pending a hearing and termination of this suit, a mandatory injunction be granted to the plaintiff reinstating possession of Simmers restaurant," said Otieno in court documents.
He claims that Nelister Holdings Limited and Green Valley unlawfully and forcefully evicted him from the suit premises and pulled down the structures when there was in force temporally orders restraining them from carrying out such action.
Murunga says that he is worried that the two companies may at any time commence construction of permanent structures defeating the course of justice and his legal interest in the suit property.
The politician said that he is imperative and in the interest of justice that the said application be heard expeditiously and appropriate sanctions issued as the dignity, power and authority of the court has been brought to disrespect and ridicule.
"The whole purport and essence of the said application will be defeated and rendered nugatory if the same is not heard promptly," said Otieno.
Murunga said that he has lost his entire investment, stock, furniture and equipment and his employees have been rendered jobless. He said that the actions aforesaid are callous, fraudulent illegal and contemptuous of the orders of the court and is a gross abuse of the judicial process.
"On Friday March 3, 2018 at about 3.00 p.m. the two companies through an unknown auctioneers descended upon Murunga at the suit premises and with the help of a contingent of police officers from Central Police Station and hired goons, started evicting him from the suit property forcefully," said Otieno.
He added that the two companies failed to serve them with the eviction orders that they claimed to have obtained from Subordinate court. Murunga also wants the directors of the companies that evicted him to be detained in prison for a period not exceeding six months for disobeying and being in contempt of the orders of the court issued on July 14, 2014 as extended by the consent of the parties on December 15, 2016.
He said that the respondents should not be allowed to benefit from their illegal action and possession of the suit premises and the property should forthwith be restored to the applicant as the Applicant is apprehensive that the respondent might start to construct developments.