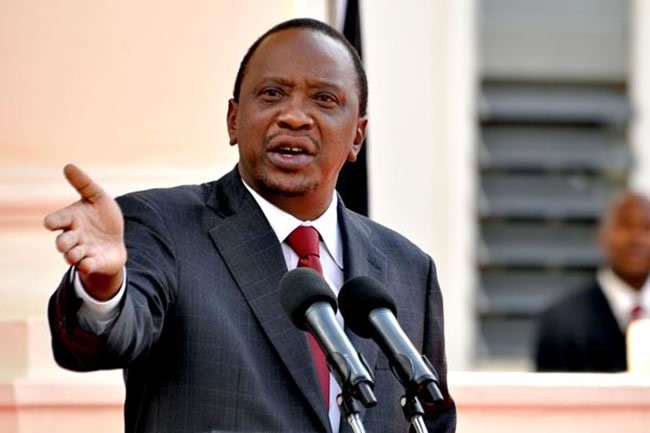 President Uhuru Kenyatta is expected to address the nation on the state of economy today just hours after rejecting the Finance Bill 2018 last night. Had he assented to the proposed law, implementation of the 16% value added tax imposed on petroleum products would have been postponed until 2020.
The bill will be returned to the National Assembly for further debate and amendment as suggested by the Head of State, but the fate of the controversial appears to be sealed: Kenyans will have to live with it and help the government raise Ksh71 million to plug a hole in the budget.
In his address today, Mr Kenyatta will seek to assure Kenyans that all is not lost as he gives reasons why he rejected the bill. State House Spokesperson Kanze Dena said the address follows consultations the president made with the leadership of the National Assembly.
Many Kenyans have been disillusioned with the president's action, saying the move sets the stage for a rise in the cost of living as fuel prices affect virtually every aspect of the economy, more so production of commodities and provision essential services.
As it stands, Kenyans will have to pay 16% VAT and President Uhuru is likely to justify the tax and perhaps outline how it will be utilised and other reliefs that Kenyans would enjoy.
READ ALSO: CAN'T FEED YOUR CHILDREN WELL? THE GOVT IS COMING FOR YOU
Treasury bureaucrats have been trying to figure out other options that would seal the budget deficit in the event the fuel tax, first enacted in 2013, is delayed for two more years. Treasury targets to raise Ksh71 billion from taxing the petroleum products, attempts which have been termed as insensitive to the common man by politicians and experts.
Amid the public fury, Uhuru is careful not to risk sending the country into the bad books of the International Monetary Fund (IMF) which has put into question the country's credit worthiness due to the ballooning public debt which stands at a mind-ruffling Ksh 5.1 trillion.
The government had struck an agreement with IMF to raise funds internally after the institution raised the red flag over the borrowing appetite and budget deficits. Kenya also secured a six-month extension in March of the $989.8 million arrangement, agreed in 2016 to help cushion the economy in case of unforeseen external shocks that could upset the balance of payments.
SEE: KENYA AIRWAYS GETS FINAL NOD FOR DIRECT FLIGHTS TO THE US
That facility, expired  on Thursday but Treasury Cabinet Secretary Henry Rotich said the government is still engaged with the Bretton Woods institution seeking its renewal even as he downplayed the impact of a non-renewal.