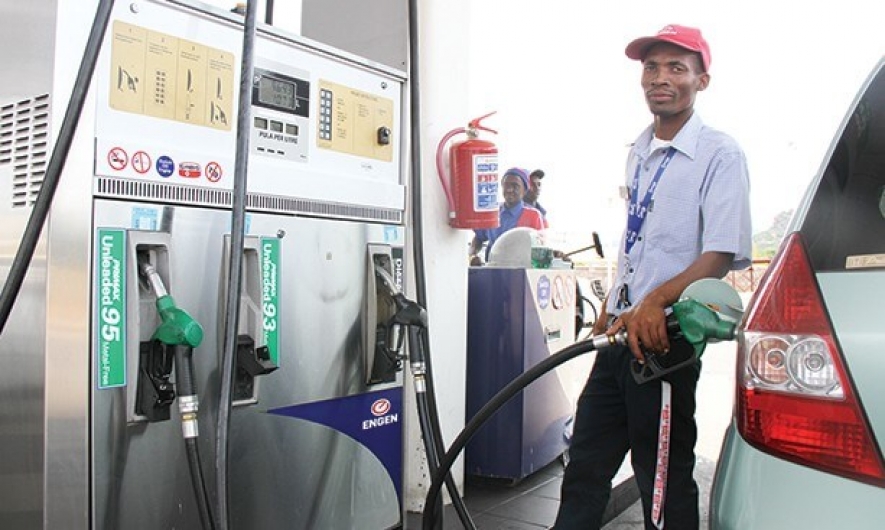 It is a bad news for the motorists and kerosene consumers after the Energy Regulation Commission (ERC) announced an increase in retail pump prices effective Thursday midnight to October 14, 2017.
According to the new rates, the price Super petrol will  increase Ksh2.20 per litre, Diesel by Ksh1 per litre while Kerosene will increase by 94 cents per litre in Nairobi.
A litre of petrol will retail at Ksh98.3, diesel Ksh86.86 and Kerosene Ksh64.36 in Nairobi.
According to the law, pricing of petroleum products takes into account the weighted average cost of imported refined petroleum products.
ERC, in a statement, said the changes have been as a consequence of the average landed cost of imported super petrol increasing by 7.45% from US$521.40 per ton in July 2017 to US$560.40 per ton in August 2017. Prices of diesel increasing by 1.45% from US$472.24 Per Ton to US$479.21 per ton, and Kerosene increasing by 0.72% from US$490.50 per ton to US$ 496 per ton.
The Free on Board (FOB) price of urban crude oil lifted in August 2017 was posted at US$52.40 per barrel, an increase of 6.27% from US$ 48.60 per barrel in July 2017.
Over the same period, the mean monthly US Dollar to Kenya Shillings exchange rate appreciated by 0.53% from Ksh103.92 Per US$ in July 2017 to Ksh103.37 per US$ in August 2017.