The Nairobi Metropolitan Services (NMS) has lined up a Ksh30 million upgrade of the online construction permit application platform.
The move by the Maj. Gen. Mohammed Badi-led agency is part of a continued drive to enhance efficiency in services offered to residents of the city. The platform has long faced challenges including complaints from property developers of constant delays and glitches.
As revealed in the County Fiscal Strategy Paper, the upgrade is to be undertaken in the next financial year ending June 30, 2022.
"The urban planning department in Nairobi plans to use Sh30 million in the financial year 2021/2022 for upgrade of the e-construction permit development applications system," it read in part.
In 2020, property developers demanded an overhaul of the system, noting that delays in processing construction permits had huge implications on their projects.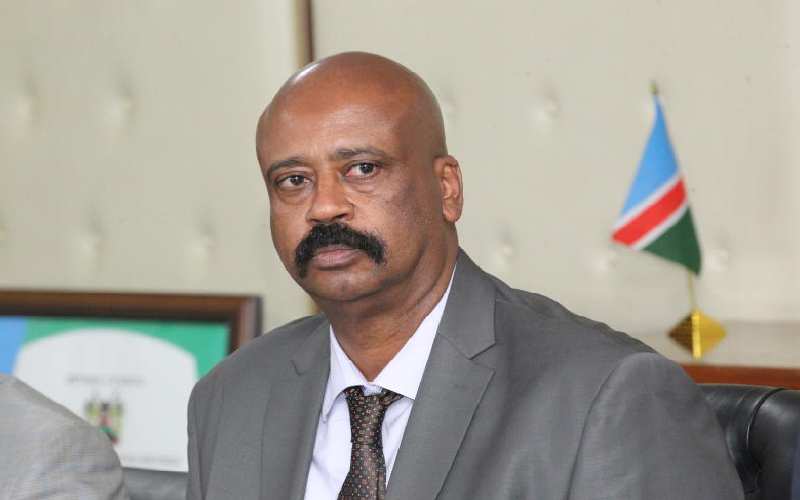 It had only gone live in July 2020, with NMS under pressure from developers after suspending the system in May to allow for development of a new platform.
At the time, tussles between NMS and the Nairobi County Government then led by impeached Governor Mike Sonko continued to play out. Badi disbanded both the Nairobi County government's pre-technical committee and the Nairobi City County urban planning technical committee to allow for the formation of a single team.
The online platform's features include submission of building plans, change of user, extension of user, subdivision and amalgamation, advertisements, extension and renewal of lease.
Documents seeking approval for a project through the platform are reviewed by a technical committee, which determines if all requirements are met before issuing approvals.
If approved, the developer is required to pay a fee after which they are granted the construction permit.
Users of the platform have on a number of occasions revealed that it remains exposed to loopholes it was meant to eliminate, with several complaints of demands by city officials for bribes in exchange for construction permits.