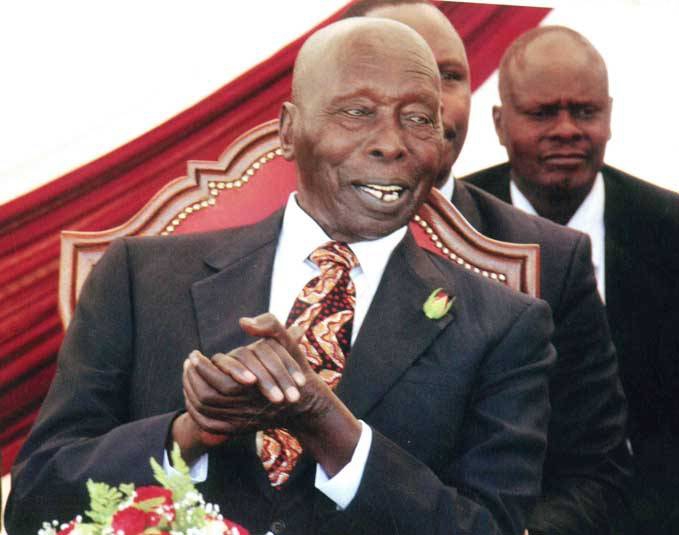 Former president Daniel Moi has been discharged from Nairobi Hospital where he has been receiving treatment for the past two weeks.
In a statement, the retired president's Press secretary and official spokesman Lee Njiru confirmed that Moi was discharged on Thursday.
"The Moi family has expressed gratitude to all those who offered prayers and sent 'quick recovery' messages," read the statement.
Mr. Moi was discharged from Nairobi hospital after his medical team, led by his personal physician Dr. David Silverstein gave him 'a clean bill of health'. The illness Moi was being treated for has not been disclosed.
There were rumours that Moi was in c****************n last week but Mr Njiru has since dismissed the results. Mr Njiru said that despite being rushed to the hospital, Moi was "alert and conscious of his surroundings" during the time he was admitted.
The former president's spokesman condemned the rumours Kenyans were spreading concerning Moi's health terming them as negative and alarmist. Njiru further said that the retired president was being attended to by a team of medical professionals led by his personal physician Dr David Silverstein.
"The true position is that Mzee Moi is in hospital being attended to by a professional medical team led by his personal physician, Dr David Silverstein. He is alert and conscious of his surroundings," read the statement in part, "However, the family is at the same time displeased with the negative and alarmist reports being peddled by unfeeling individuals and consequently published by sections of the media."
The statement did not disclose the nature of Moi's ailment but sources indicated that he was being treated for breathing complications he developed over the weekend.
In March 2018, Moi was flown to Israel because of "an uncomfortable knee". On January 27, 2017, he underwent minor knee surgery at the Aga Khan University Hospital in Nairobi.
Moi took over as Kenya's second president following the d***h of founding President Jomo Kenyatta in 1978.