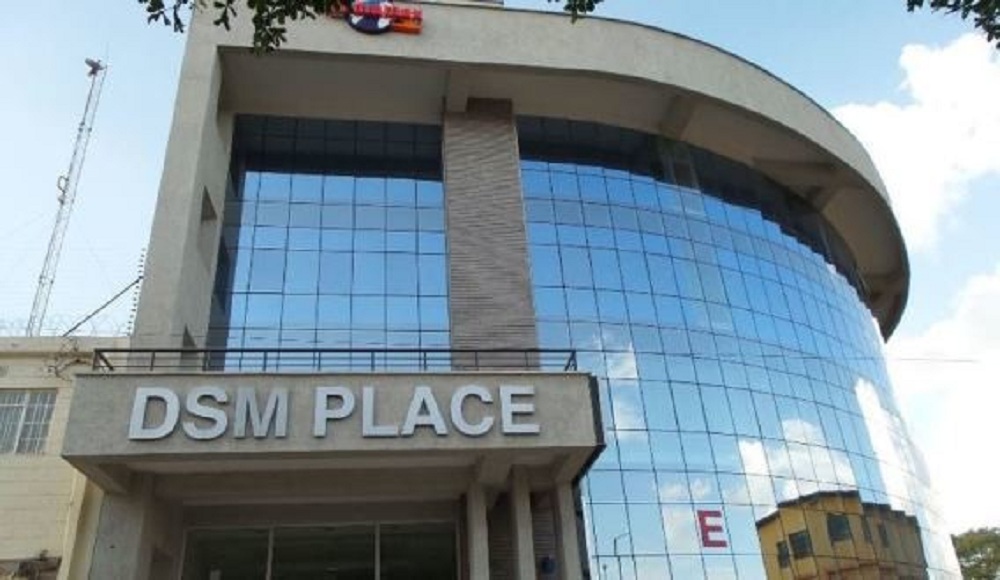 Tension is growing at Mediamax Networks Ltd, the media company co-owned by President Uhuru and Deputy President Dr William Ruto, as the company prepares to send home up to 150 employees next week.
The layoff is expected to cut across its four media platforms – radio, TV, digital and newspaper – as well as other departments in management.
The company issued a redundancy notice on 30th September 2019 and the notice ends next week on Wednesday when it's expected to have informed those affected.
"Mediamax regrets to advise that owing to the recent economic downturn and loss of its main revenue streams, it shall reorganize its staff structure and abolish some positions as part of its cost-cutting measures," Mr Ken Ngaruiya, the acting CEO, said in the letter sent to the county labour officer and staff.
"In view of the above, the services of some of its employees will be rendered superfluous, thereby necessitating the termination of their employment on account of redundancy."
The clock is ticking and employees at the company are crossing their fingers, with some already taking up the option to resign.
Already, three newspaper journalists, among them Mercy Njoroge (sub-editor) and Kinyuru Munuhe (reporter), have resigned ahead of the deadline.
It's been a stressful three weeks for staff at DSM Place, Mediamax head offices, where the notice was strategically placed at the entrance to remind everyone of the impending lay-off.
The layoff will be the bloodiest yet for Mediamax since the November 2015 restructuring that pushed out the highest number of editors at once.
Under the current retrenchment, those let go will be paid a severance package of 15 days for each year worked. This means those who have worked for many years and are on a high salary rank could easily walk out as millionaires.
Mediamax owns the free People Daily newspaper, K24 and Kameme television stations and a number of radio stations including Milele FM, Kameme FM, Msenangu (formerly Pilipili FM), Mayian FM, Emoo FM and Meru FM.
See Also >> Vicious Battle: Every Radio Station for Itself and God for us All
The company has over the past few years expanded its team, bringing in popular anchors for K24 to hopefully grow its viewership and attract more advertising. The most recent big hires include Betty Kyalo and Anne Kiguta from KTN and Citizen TV, respectively, and former Sunday Nation managing editor Eric Obino who now heads the newspaper.
In spite of splashing on recruiting big names, the media house's revenues have remained depressed, with the main income earners being Milele and Kameme radio stations and the People Daily newspaper. Loopholes in management have also been blamed for revenue leaks.
Big advertisers pull out
The last straw was driven in recently by the exit of b*****g firms SportPesa and Betin from the Kenyan market. The two were big daily advertisers on all Mediamax platforms, spending millions monthly for the publicity.
Telkom Kenya, which was also an anchor sponsor for evening bulletins, has also pulled out to focus on packaging its planned merger with Airtel Kenya.
These hit revenues drastically, leading to occasional salary delays.  
The newsroom is likely to be the biggest casualty, with a high number of journalists set to be shaved off. This comes just months after the company introduced a new retirement policy that forced out about 20 employees aged 60 and above.
See >> Hope for Thousands of Jobs as More American Companies Invest in Kenya
The restructuring notice was preceded by a number of desperate cost-cutting measures which, it turns, failed to keep the company afloat. It started with abolishing airtime tokens programme for staff and cutting tea servings from twice per day to just once.
The supply of external newspapers such as Nation, standard, Business Daily and The Star, was restricted to 'essential' from Monday. All editors and senior journalists enjoyed free Nation, Standard, Business Daily and The Star.
Media industry under s***e
Recently, it had started cracking down on absenteeism to increase efficiency as it also moved to have employees take leave instead of carrying forward and having the company pay for it.
The government decree to reduce expenditure on advertising has also hit most media houses in Kenya, including Nation Media Group, which recently announced a drop in profitability, The Standard and even Radio Africa Group, to mention but the main ones.
The decision to trim the payroll is a survival tactic for Mediamax in a slow economy that has forced businesses to keep a cap on costs. It is expected the other media houses will announce their restructuring in the next few months.
Next Read >> How to Re-Invent Yourself – and Move on – After Losing a Job