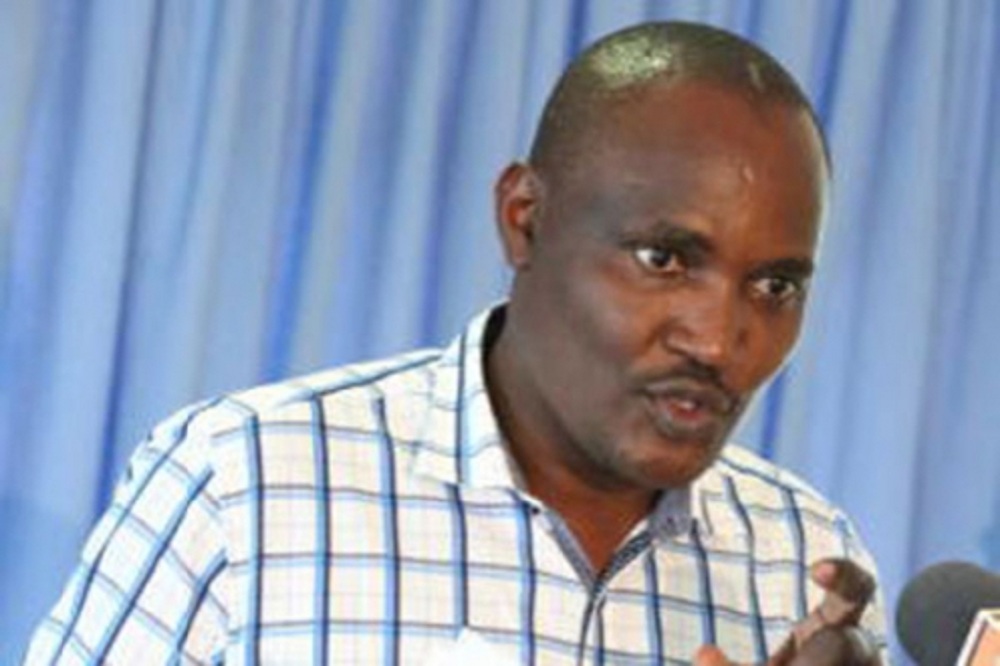 Suba MP John Mbadi has been kicked out of today's National Assembly's morning session after declaring that Kenya does not have a President.
Mbadi, who is the Minority Leader, was contributing to a procedural motion seeking to have the House proceed for a recess when he said there is no need to recall them for a special sitting to approve anything since the country has no sitting President, a move that caused uproar from Jubilee MPs.
"As we prepare to go to recess today, there is no need of being recalled to approve anything by the president because as far as I am concerned, there is no sitting president," he said.
Mbadi defied orders by Speaker Justin Muturi to withdraw the remarks even as he warned him he would face consequences if he fails to do so.
"I have ordered you the leader of minority to either withdraw the statement or face the consequences, which you know. I will not allow such statements to be made under my watch. Some statements you are comfortable making outside there and not within this chamber. When you are outside there, you can say anything you want and will get away with it but not here under my watch," he said.
"I cannot withdraw the obvious. I rather withdraw from the House than withdraw the statement," a defiant Mbadi declared.
However, the Speaker had clarified that Mbadi would not face the Powers and Priveleges Committee as what he said was not provided for under Standing Order Number 107 as gross misconduct and would only miss the morning session.
Suna East MP Junet Mohammed, who doubles as the Minority Chief Whip, defended Mbadi, saying he was only declaring allegiance to the 'people's president'.
"I have seen our leader thrown out for just affirming his allegiance to the 'people's president'. He did not actually say there is no president," he said.
But Majority Leader Aden Duale said it is not right to use the term 'people's president' while in the chambers, saying President Uhuru Kenyatta was elected by majority of Kenyans and his win affirmed by the Supreme Court.
The National Super Alliance, which boycotted the October 26 fresh election has declared it does not recognise President Uhuru's win and is agitating for what it calls electoral justice.
There were plans to swear in NASA leader Raila Odinga as the "People's President" on December 12 but this was postponed following intense local and international pressure.
– Additional reporting by Daily Nation.