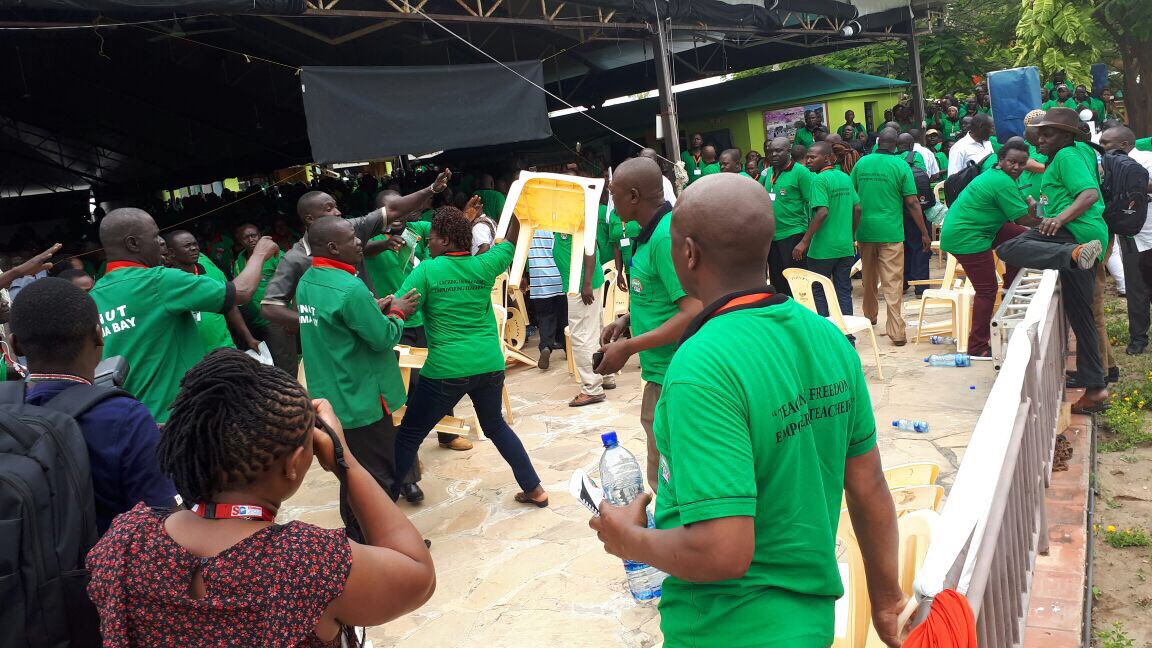 The Kenya National Union of Teachers Secretary General Wilson Sossion says he is going nowhere even as delegates attending the Annual Delegates Conference(ADC) in Mombasa exchanged blows over the issue.
Speaking during the conference, Sossion stated that the decision by Labour Cabinet Secretary Phyllis Kandie is aimed at intimidating the union for opposing ministry of Education reforms.
Blows were exchanged at the after divisions emerge over the legitimacy of Sossion's leadership.
The session was disrupted after a section of teachers exchanged blows and threw chairs at each other due to the difference in opinion over the matter. A section of delegates have been chased out of the meeting as police took charge of the situation which remains tense.
Sossion was among eleven trade unionists who were advised to relinquish their positions in their respective trade unions through a Gazette Notice by Kandie.