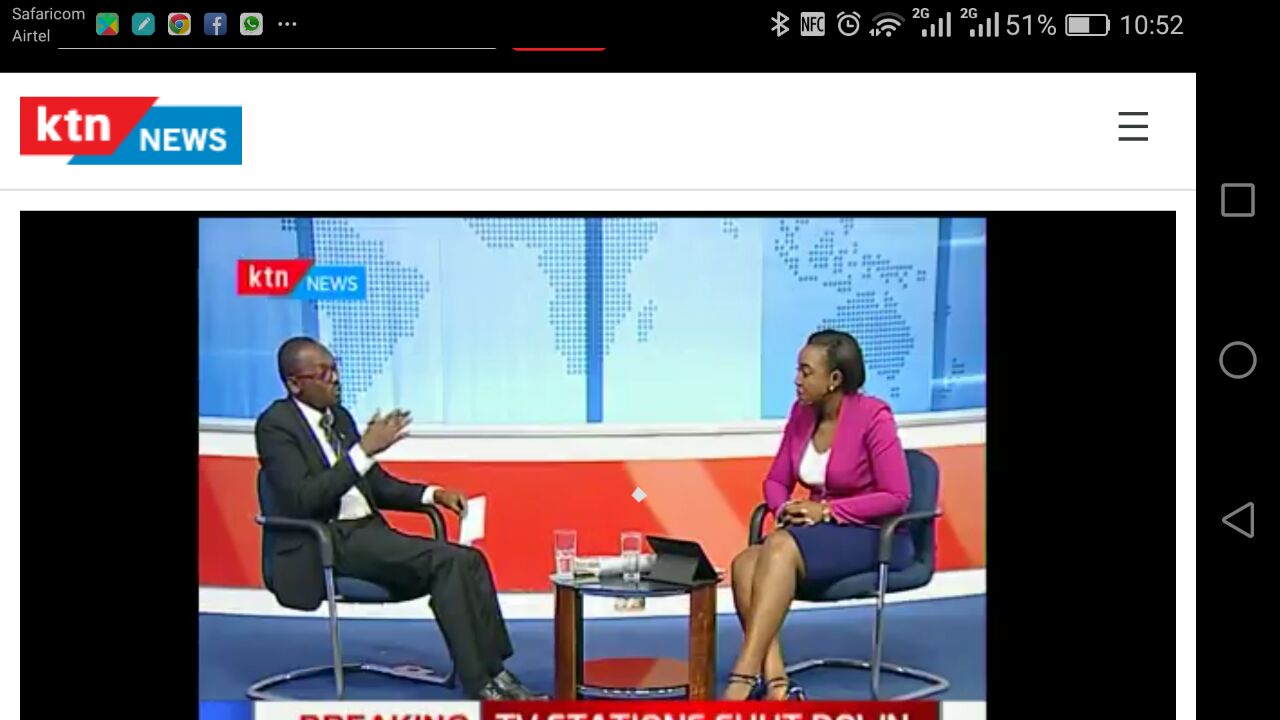 KTN appears to have beaten the government at its own game. While the Communications Authority of Kenya has managed to switch off Citizen TV and NTV, KTN News is still broadcasting live events of the swearing in of Raila Odinga and Kalonzo Musyoka as the People's President and Deputy President, thanks to its secret transmitter.
The government met media owners on Friday last week and warned them against love coverage of the event, a directive media houses appeared to have ignored as the started streaming live footage from across the country and Uhuru Park, the venue of the searing in.
Business Today has learnt that Standard Group, which runs KTN Home and KTN News, runs a back transmitter that can't be accessed by the Communications Authority of Kenya. Sources at Standard say the media house acquired back transmitter equipment after the a****k by Artur Brothers in 2006, which kept the broadcaster off air for almost six hours.
Reports reaching us say KTN News has been switched off on Signet platform, which is co-owned by KBC. From a technology access perspective, KTN can only be pulled off air physically at its studios or on signal distribution channels.
On March 2, 2006, Kenyan state agents conducted a commando-style midnight r**d on the Standard Group, owner of Standard newspaper and KTN Television in the capital, Nairobi. The hooded agents seized computers and tapes, vandalized a printing press, and burned roughly 20,000 copies of The Standard.
This taught Standard group one or two lessons in running a media house. The management since then decided to acquire a back system for its broadcast division.