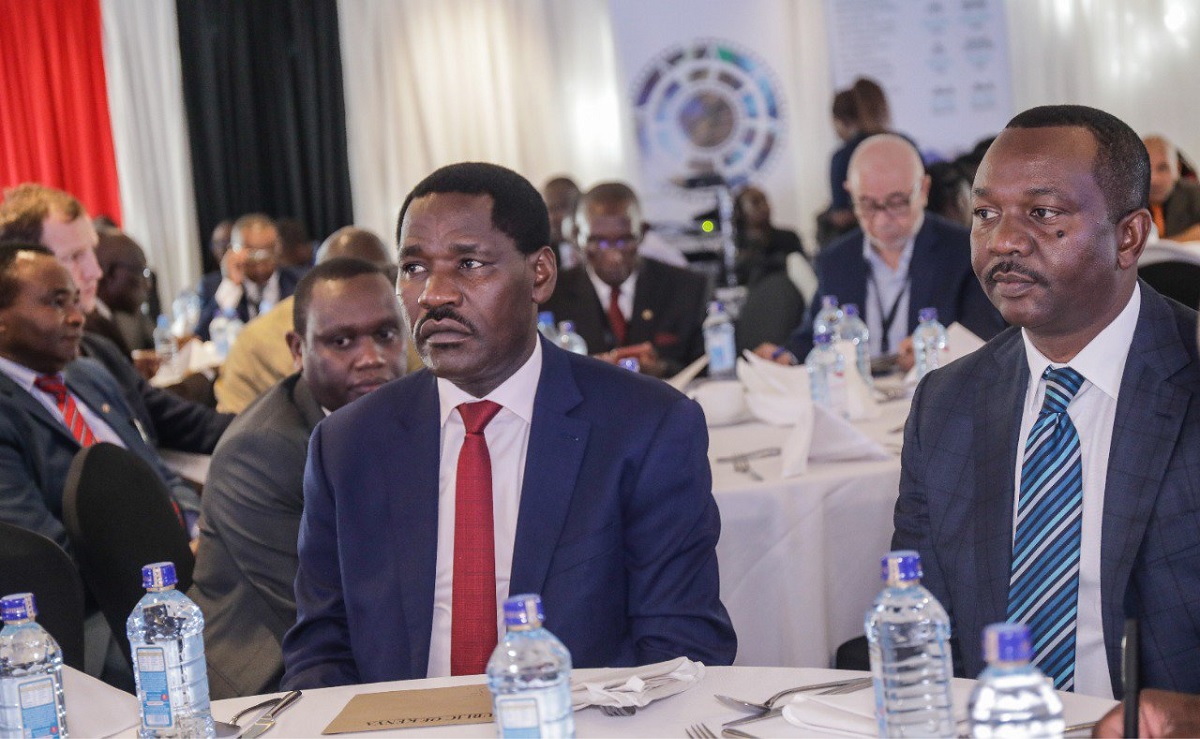 Kenya's economy has received a beating not only because of the global happenings affecting economies but majorly because of theft by people in public offices.
Every day, multi-billion scandals are being debated on different platforms with several court cases dragging through endless adjournments while new ones keep being allowed bails.
All this is happening as the most affected by the slow movement of the wheels of justice continue suffering-even dying as what belongs to them has already been squandered.
New Job Creation Scam?
To address a situation that should not have been there in the first place, the government is planning a new method to attract foreign direct investment (FDI) into Kenya by giving citizenship to wealthy investors.
In a country plagued by theft and corruption in the immigration department, this reeks of what mega scandals are made of.
Kenya's investment promotion agency, the Kenya Investment Authority (KenInvest), said on Wednesday last week that in this plan, those who make the wealth cut will be gifted a permanent residence status.
KenInvest says that the plan, which is still being debated, targets high net worth investors with a high impact on new jobs and exports earnings.
The proposal, interestingly, is part of targeted interventions the country intends to implement under the investment policy.
While the Domestic Direct Investment (DDI) is currently at under 20%, the policy seemingly targets subsidising the foreigners more than it does for local enterprises.
In 2019 alone, thousands of Kenyans have been laid off while companies have shut their doors as the economic environment deteriorates. In addition, the government has taken to taxing businesses to death which has seen many fall under the unsustainability of this practice.
Quoted by the East African, KenInvest managing director, Moses Ikiara said, "If somebody has created impact and you can see the jobs created why don't we extend an incentive to them and say we invite them to be our citizen in three, two years."
He says that those with successful businesses and a possible high impact on new job creation and exports earnings growth will automatically be granted citizenship if they apply.
The policy notes, "With close to US$1.5 trillion in FDI flows worldwide, there is competition among countries to attract their fair share. Recent trends show that FDI flows have increasingly been directed towards developing and emerging economies. Encouragingly, research suggests that those economies, which adopt best practices in investor promotion, facilitation, aftercare and investment upgrading, can raise their level of private investment dramatically. A prerequisite to countries taking advantage of increasing FDI flows is a strong investment climate, which is based on effective national investment policy."
Corruption in the Immigration Department
Ikiara told the publication that they have held "positive discussions" with Interior Cabinet Secretary Fred Matiang'i to create a foolproof system which will not be abused by the corrupt in the immigration department.
While the constitution is very clear on how one can gain Kenya's citizenship, it does not mention any means as proposed by KenInvest.
In this case, Cap 3 (4) of the constitution says, "Parliament shall enact legislation establishing conditions on which citizenship may be granted to individuals who are citizens of other countries."
Currently, any foreigner should have lived in the country for at least seven years continuously if they are to qualify for citizenship by registration.
Speaking during the launch of the policy on November 6, Ikiara added that incentivising the wealthy foreigners could be non-monetary. However, with the flagrant abuse of office and power by those in charge of issuing citizenship documents and those who could be vetting the foreigners, there is no evidence that the process will be above board.
Misplaced priorities?
KenInvest notes that the FDI in 2015/2016 accounted for only 1% of the GDP at US$620 million out of the total US$15.66 billion in investments that financial year.
"Although the share of SME investment contribution in DDI cannot be ascertained, the SME sector contributed to more than 80% of all the jobs created by the private sector in 2015."
With these facts, why then is the government not investing in the SME sector which has held this economy afloat instead of incentivising foreigners who will have to learn the ropes?
The policy notes that Kenya remains among the top destinations for FDI in Africa in terms of the number of projects attracted on an annual basis according to data from FDI Intelligence.
Questions linger as to why policymakers are not focusing inwards first before looking beyond Kenya's borders for the much-needed investments.
Read >> Scandals that Bred Kenya's Inability to Fight Public Resources Theft