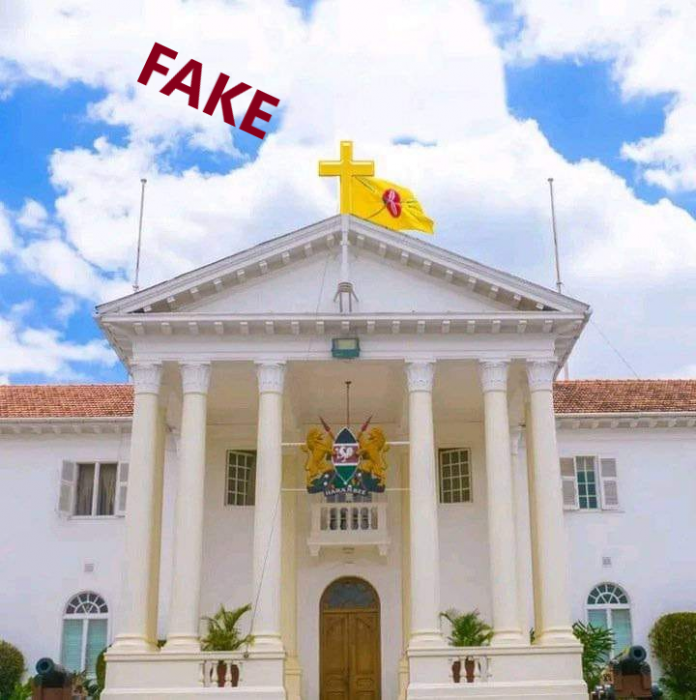 A Facebook post with an image showing a yellow cross mounted on State House Nairobi is fake.
The photo, a cropped version of State House Nairobi, shows President William Ruto's presidential standard next to a yellow cross, the colour of the president's UDA party. The image emerged just a week after President Ruto officially took power from President Uhuru Kenyatta on 13th September 2022.
President Ruto has publicly professed his faith in the past and has, on several occasions, been sighted in various churches across the country. His social media pages have also constantly featured verses from the Bible.
We have reviewed this image and find it to be manipulated. The East African Community flag has been edited out and replaced with the yellow cross placed in front of the presidential standard. Indeed, a significant change in the State House's physical structure would have been announced officially and widely reported in the media. An online keyword search yields another fact-check on the image.
Also, we checked out the latest photos of State House on its official social media pages. The newest photos posted after President Ruto took over power show the Kenyan flag, the East African flag and the yellow presidential standard.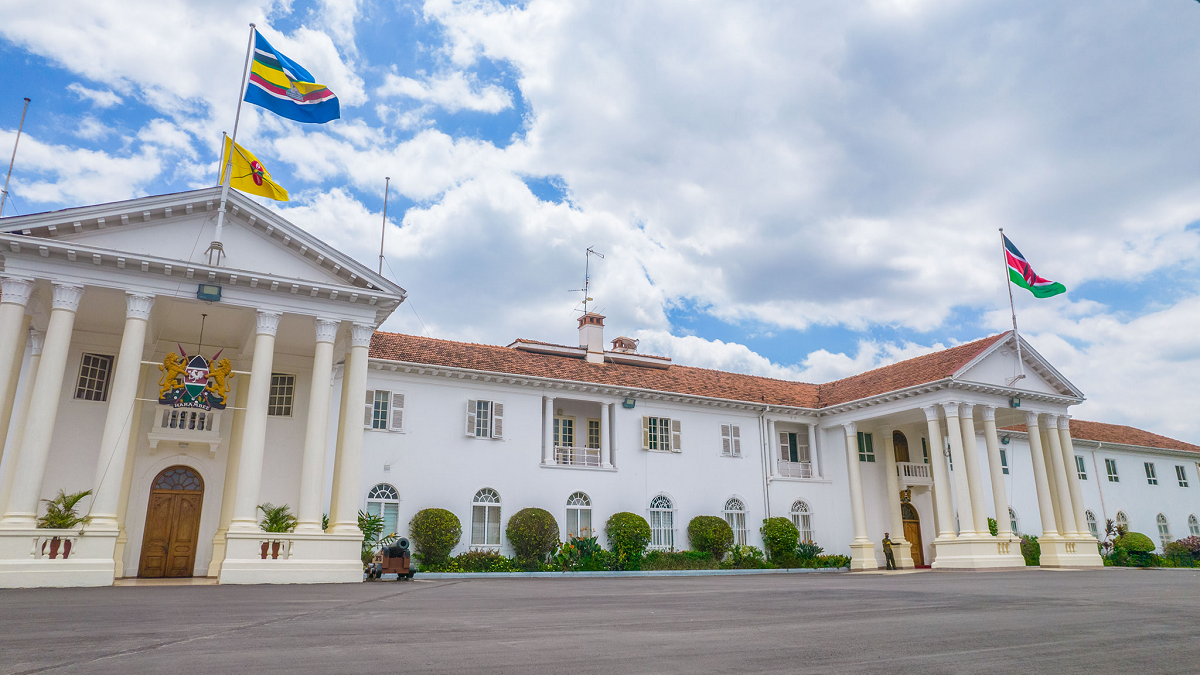 Meanwhile, a reverse image search on the photo yields numerous results for the genuine State House images. It should be noted that this Facebook profile has been a source of a previous fact-check by Business Today.
After reviewing the photo showing State House Nairobi with a yellow cross, we find it to have been doctored, and therefore fake.
This fact-check was produced by BUSINESS TODAY with support from Code for Africa's PesaCheck, African Fact Checking Alliance network and the United Nations Development Programme.
Next >> Did Uhuru Kenyatta Really Attend The Queen's Burial In London?