On 9th April, COTU Secretary General Francis Atwoli was re-re-elected unopposed for a fifth term in office. The long serving COTU (Central Organisation of Trade Unions) boss immediately thanked Kenyan workers for their gesture and for 'trusting' him with another term. "I promise not to betray the trust you have bestowed in me and I will continue to serve you diligently," he said.
But not everyone is cheering. A section of workers and unions – who feel the incumbent has been at the helm for far too long – has developed what could be referred to as 'Atwoli-Fatigue'. The next five years could as well be his last term at the apex of COTU, with newer voices angling for the seat and age catching up with him.
Francis Atwoli, now 72 years, has served the union since 2001 when he took over from the late Joseph Mugalla. His current term ends on May 26, when he will have served for two decades. Another five years means Atwoli will mark his Silver Jubilee as COTU Secretary General, a phenomenon that should attract scrutiny in a modern democracy like Kenya.
The longevity of his tenure could point to a stifling of democracy in trade unionism, according to observers, either through intimidation or inducement of possible opponents.
See >> COTU Boss Francis Atwoli Fired From Bank's Board
More recently, Atwoli literally locked out competition by working to make sure the Kenya National Union of Nurses (KNUN) Secretary General Seth Panyako doesn't contest the polls. Panyako, who has been growing in popularity thanks to crises in the health sector, had wanted to challenge him in this election, but COTU machinery blocked him by disregarding a government circular on elections.
COTU, working at the whims of Atwoli, is understood to have voided affiliation requests of five unions and in effect elbowing them out of the polls. Aside from KNUN, other unions whose affiliation were reportedly blocked by COTU include Kenya National Union of Domestic Workers, Kenya Concrete Ceramic Tiles Interior Design Workers Union, Public Transport Workers Union, Rift Valley Workers Union and Kenya Union of Secondary Non-Teaching Staff.
The feeling from inside COTU is that these unions would bring in some noise and jostling, which is really being missed but which would unsettle the status quo and present alternative leadership. However, Mr Atwoli in a letter dated April 1 claimed that KNUN is not listed among unions that have completed branch and national elections, thus not qualified to participate in the polls.
Read >> How Atwoli Won The Heart Of a Young TV Anchor
"As part of the requirements by COTU constitution, we have obtained a letter from the labour commissioner's office listing unions that have since met this requirement and KNUN is not listed to be among the unions whose elections have since been completed," Mr Atwoli said in the letter.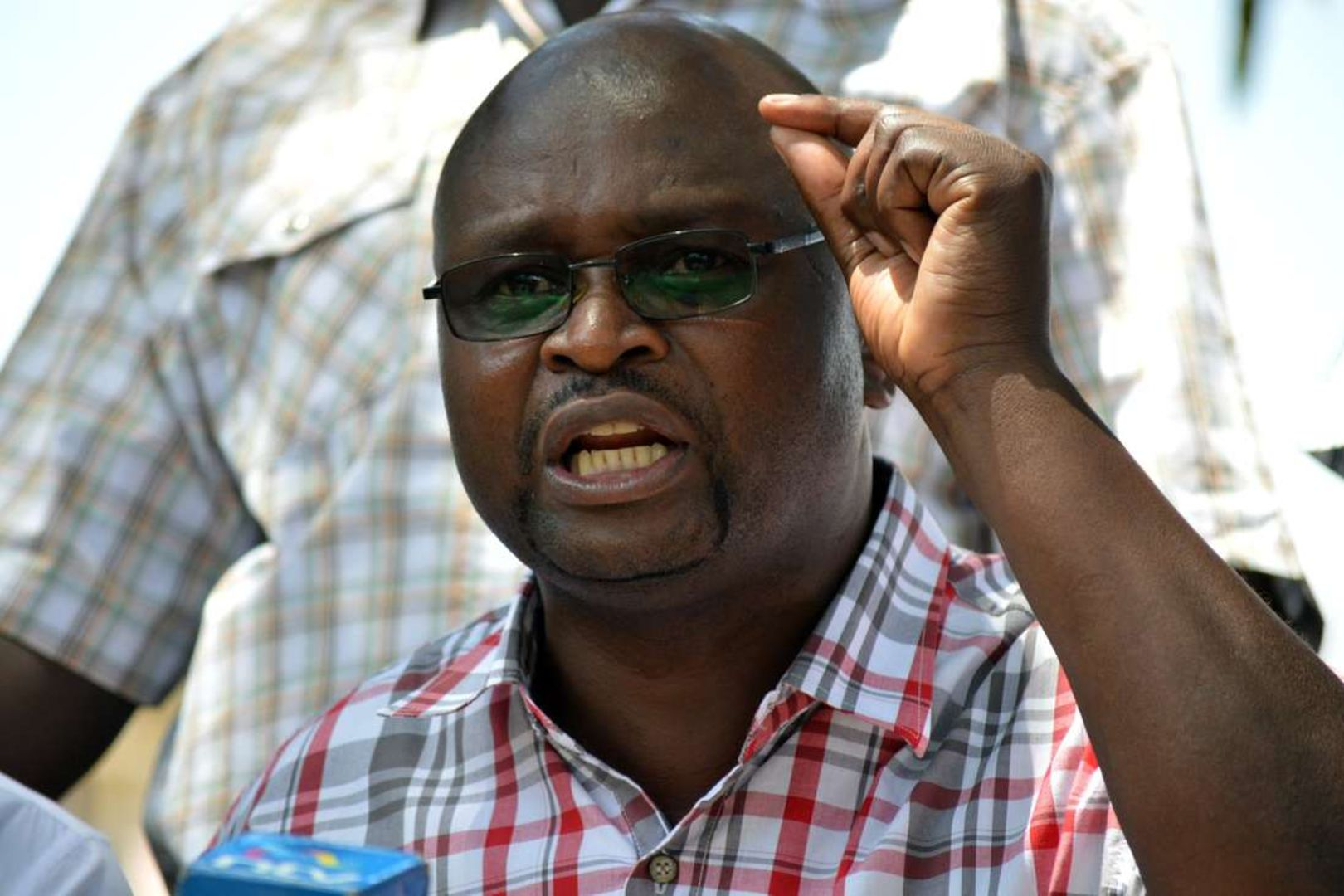 However, Seth Panyako argues that Atwoli's move was meant to bar him from contesting the top position, insisting KNUN had indeed met all the requirements, including registering its new office with the Registrar of Trade Unions.
"We have noted with concern that you have addressed your letter to one Hellen Apiyo, acting commissioner for labour, inquiring on the status of the election instead of requesting the same from the Registrar of Trade unions who is the custodian of the election records," Mr Panyako said in response.
A new pair of hands would give the trade union a new lease of life – fresh ideas and a new approach to trade unionism.
In the accusations and counter accusations, it is clear that someone is fighting to get into COTU but someone else is blocking him for not-so-clear reasons. It seems, it's all about power that comes with leading the union founded by Tom Mboya, who was its secretary general for 10 years from 1953.
Being COTU boss is no mean feat, and it comes with all the trappings of a trade unionist, both local and international. The position gives the holder a strong voice in government, civil society and most crucially in the private sector: employers are always kneeling at the the feet of the COTU secretary-general. There's no denying that the position attracts a lot of money and influence as well.
Whose interests?
That's why it's irresistible for a sitting SG to keep succeeding himself even when changing times demand a new leadership. The COTU of 2001 is different from the trade union of 2021. A new pair of hands would give the trade union a new lease of life – fresh ideas and a new approach to trade unionism.
These days, you cannot fault workers who see COTU representing more of employers' interests and its boss acting mainly as a political analyst. But these workers will have to make do with Atwoli – the noise, the politics, bragging and theatrics as well as slap-on-the-wrist treatment for rogue employers – for another five years.
Next >> End of Mobile Loans? Proposed Law Seeks to Rein In Easy Credit