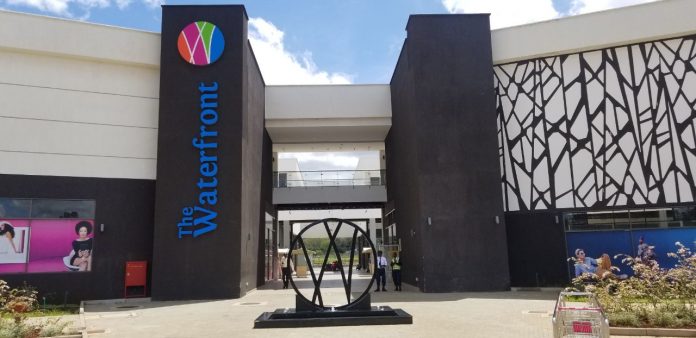 The Muguku family is looking to sell The Waterfront Mall in Karen and the land it sits on for Ksh20 billion.
The family of late poultry farmer and entrepreneur Nelson Muguku reportedly placed an advertisement noting that they were ready to sell upon completing a formal offer and undertaking due diligence. The 50-acre property includes the mall itself as well as 30 acres of undeveloped land.
The mall saw a decline in its fortunes in 2020 after anchor tenant Shoprite terminated their 10-year lease agreement in July after less than a year at the mall. The South African supermarket chain exited not only Waterfront mall but the Kenyan market at large, closing stores at City Mall Nyali, Westgate Mall and Garden City Mall.
A legal challenge by Waterfront seeking to compel Shoprite to pay rent for the duration of the 10-year lease agreement failed, with Justice David Majanja ruling that they were only required to pay rent for the period they occupied the space.
Waterfront landlords had wanted Shoprite to pay $4.8 million (Sh527 million) for exiting the lease agreement.
Naivas has since taken over as the anchor tenant at the Waterfront.
A property agent handling the current planned sale of the mall highlighted the value of the undeveloped land surrounding the mall, noting the potential for lucrative mixed-use developments.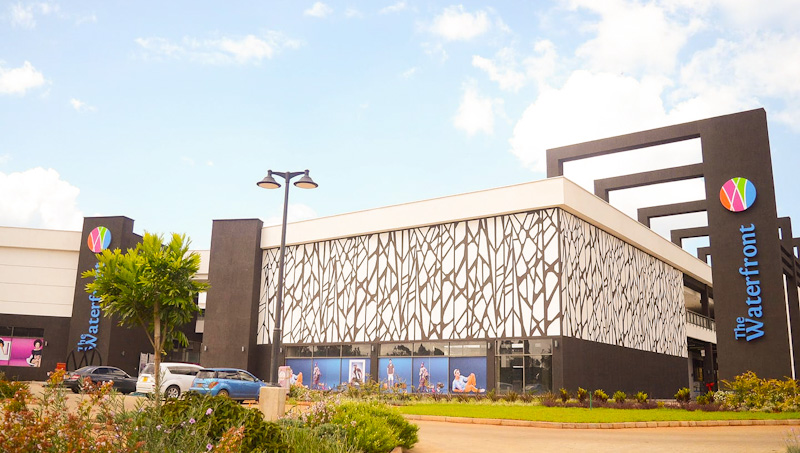 "The Waterfront is the only 50-acre bulk of land at the centre of Karen and its prestigious environs," the sales advert says.
"The property features over 30 acres of undeveloped land; a goldmine that can be converted into an ultra-modern mixed use development featuring high-end residential, commercial and recreational facilities – creating immense value for an investor. Karen is home to some of the most exclusive and high-profile residences in the country and continues to attract the wealthiest in society," the agent noted.
The mall was one of the biggest investments made by the family after divesting from the late Nelson Muguku's founding stake in Equity group. Its construction reportedly cost upwards of Ksh3 billion.
They sold shares worth more than Sh4 billion following the listing of the bank on the Nairobi Securities Exchange (NSE) in August 2006.