[dropcap]T[/dropcap]here is no doubt that there are many pretenders to the throne when it comes to determining who has formally entered the middle class category in Kenya.
For instance, there are those strive to own a car, stay in slightly expensive neighbourhood or pay a mortgage to qualify them to be middle-class.
Many of them are depending on loans and unsustainable earnings from corruption and other unexplained sources. Many of the cars and houses are financed through bank, Sacco or company loans. They may not be stragglers but clearly they have a long way to go.
And while at it, do slay queens and their exotic lives qualify them to be middle class? A big No.
The Kenya National Bureau of Statistics has adopted a different definition of the middle class, as anyone spending between KSh23,670 and KSh199,999 per month. So with simple maths on earnings an expenditure, anyone earning between Ksh30,000 and Ksh300,000 qualifies as middle class under this definition.
Socially, the middle class is a class of people in the middle of a social hierarchy, who fall socio-economically between the working class and the upper class. The measures vary, but all agree that a large middle class often signals a healthy society (note that 62% of Africa's population is below the middle class).
Always remember there's middle class with other sub-categories like lower and upper middle class.
Here then, are the five qualities of a real middle-class individual in Kenya even though it is generally agreed that being middle class depends on the economy of your locality.
1. Middle class people are defined by where they reside
They do not live in particular estates. Instead, they reside. And this must be big and more permanent dwellings equipped with modern amenities. In addition, they are vast owners of major household durable goods such as refrigerators, telephones and automobiles, never mind that they rarely use some of these items since they are more of show-off than necessity. Middle class people also have salaried jobs, and smaller families – mainly one or two kids.
2. A middle class person does not eat or drink just anywhere
And they do not go to eat or take meals or drinks. Instead, they go 'to do', say, lunch or drink. And they don't take coffee but they do cappuccino, cafe' mocha or espresso. They are regular patrols in not-so-cheap places such as Java, KFC, Savannah, Ocean Basket, Steers or those Eatout restaurants around the city.
Their menu also contains exotic names such as beef or chicken quesadilla and roast pork "carnitas" fajitas platter.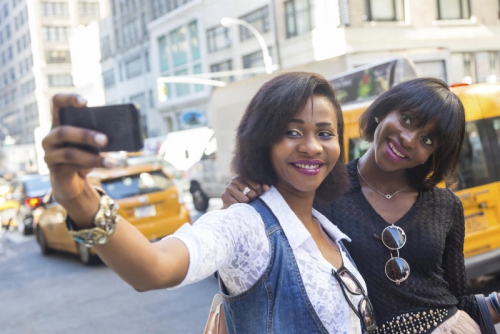 3. A middle class person does not spend his evenings in the CBD
Ever wondered why everyone seems to be escaping from the city centre causing snarl ups on the highways? Now you know. They are in a rush to escape to their social joints away from the hustle and bustle of the city that has been worsened by hawkers, muggers and street urchins.
There they can strike deals, eat nyama choma, chat up ladies and vice versa and generally wind down after a tough day at work. And when it comes to alcohol, they do not keep expensive bottles at home for show as the wannables do. They buy it in tots that could easily cost one an arm and a leg.
4. A middle class family can afford an exotic holiday
While Kenya has attractive holiday destinations, a real middle class person would seek to compete with thrivers by once in a while taking his family to exotic destinations abroad. These include Mauritius, Zanzibar, Dubai and South Africa. These destinations have luxurious hotels, world class restaurants and fascinating centres of attraction.
5. Highly indebted middle class
If you sampled the middle class you could easily find that three out of five, or 60%, of them are servicing loans. Because most of them hold good salaried jobs, the take up loans to fuel their hefty lifestyles – buy car or glossy furniture or electronics, service mortgage, take a holiday or just splash on a wedding. That's why they are often indebted and form the larger majority of those who get auctioned when a job disappears.