Five promising ways to earn a living
Online shopping, delivery, price comparison and credit availing platforms as well as commodity holding apps, which link the market and the retailer or the customer, are some of the few areas one can invest in
The economy is almost on its knees and almost everybody is financially stressed. The business world has been the worst hit.
In recent months, two banks were placed under statutory management, hundreds of corporate staff shown the door and more are expected to be retrenched. The ban on polythene bags, for instance,  will lead to loss of about 60,000 jobs directly and another 400,000 indirectly, according to industry players.
This tells us that employment is not the best investment in life. You need to invest in a promising opportunity. Below are some of the most promising investment opportunities of our time:
1. Agriculture
Investing in agriculture through mechanisation and modern day farming techniques always delivers good returns. With the drought ravaging certain parts of the country and the East African region, food is going to be pricey.
Ugali flour is now retailing at over Sh150 for a two kilogrammes packet. This is just crazy given that Ugali is the staple food for Kenyans. The government's Sh90 per two kilogramme packet subsidy isn't working well.
This is a huge opportunity to feed over 200 million people in the region. It's capital intensive but the risks are low and the returns are high.
2. PR and Branding
While business has not been good in this year's elections  thanks to reduced spend by the National Super Alliance and outsourcing of merchandise branding from countries such as China by others, including Jubilee.
But with over 10,000 aspirants set to be on the ballot, those in PR and branding still had a big opportunity to benefit from the quadrennial exercise. Many of the candidates splashed millions to get to market themselves.
This particular sector controls most cash flow in the political game and for those who lost out, there is still next time. Strategise early.
ALSO SEE: Bamboo is the newest road to riches in Kenya
PR comes through the issue of content development, pitching, social media engagement and artwork. This is the perfect sector for the youth to engage in. If they join hands, they would reap good returns in the sector which is not capital intensive and risks are really low.
 3. Logistics
Sokodirectory.com terms it as the perfect time to have your hired out. Every aspirant is looking for cars. Or better still, the likes of uber, Little Cab and et al are looking for cars to handle the ever increasing motor transport demand. With an increasing population, Kenyans need more cars to handle their travel plans. The hailing apps have shown the hunger here. It's capital intensive but since its asset based, certain banks are financing this such as Coop, NIC and Sidian.
4. Retail
This is one sector that needs a serious and proper disruptor. It's been in the hands of few and as the population explosion is happening, with customers having more diverse options, the sector needs to adapt too.
Online shopping, delivery, price comparison and credit availing platforms as well as commodity holding apps, which link the market and the retailer or the customer, are some of the few areas one can invest in.
Supply chain management is a big issue as far as retail is concerned and in Kenya, cartels control this aspect. It's high time this was disrupted.
5. Nairobi Securities Exchange
It is arguably the best way one can make money right now. The NSE has been performing dismally for the last couple of quarters due to a myriad of reasons, some being a poorly performing economy, lack of investor confidence, lack of investor awareness for the local investor and too many profit warnings from the listed firms.
To many, this presents a bad omen, but this is the perfect time to enter into the market, when the bear is ruling and the bull is bleeding profusely.
Yes, it will take time for the bull to heal and for the bear to be shown the down, which means, in between, is the perfect time to get in, get your front seat and wait for the wind to hit the sail and the NSE will soar.
Kenyan real estate firm clinches Sh47b financing deal
The financing term sheet signed between Kings Pride Properties Limited and Milost Global Inc is being provided as a combo of Debt and Equity, of which Ksh 16 billion will be an equity facility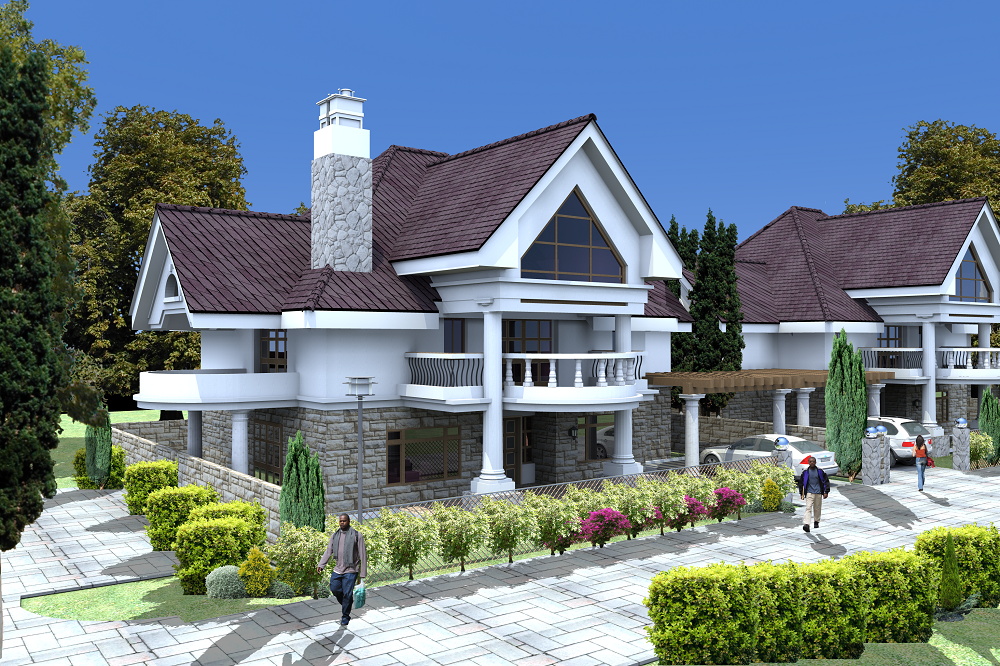 Kenyan real estate development and investment company, Kings Pride Properties Limited, has announced that it has signed a financing term sheet of Ksh 47 billion (US$450 million) with Milost Global Inc, a New York based Private Equity Firm.
This is a working capital and development facility for the company which is being provided as a combo of Debt and Equity, of which Ksh 16 billion (US$150 million) will be an equity facility and Ksh 31 billion (US$300 million) will be debt facility. Both the company and the investor are expected to sign a commitment letter by November 16, 2017.
Kings Pride Properties Limited Chief Executive Officer Maj (Rtd) David Karau stated: "The best Solution the company has garnered this last quarter of 2017 is this key Partnership with Milost Global Inc. Players in our market know how securing financing locally has taken a twist and became very scarce and expensive. This went all the way into project execution lacking the business charisma expected by the market more so low ROI as well as unaffordability by the end user. We opened our finance and investments doors for this strategic partnership and we hope it comes in as a solution to our property development agenda."
The Senior Partner & President of Milost Global Africa, Solly Asibey, said: "The wealth of knowledge, track record and growth strategy of Kings Pride with regards to the real estate development market in Kenya has endeared Milost to partner with them. Our aim is to help grow Kings Pride into a formidable company in the East African region, whilst creating value for all our stakeholders in the process."
Milost Global Inc President and COO Mr Bernard Yaw added: "Despite weaknesses in global economic performance, Kenya's GDP growth has remained consistently solid in the range of 5.3%-5.9% for the last six years, helped by FDI and private consumption."
"Under the 15thblueprint of the Kenya Economic Update, unlocking the affordable housing market is one of the key economic focus. With 61% of urban households still living in slums and an urbaniSation rate of 4.4%, Kings Pride Properties Limited is sitting in a huge market. We are proud to be associated with Kings Pride and together we hope to fund and expand into other sub-Saharan Africa with Kenya as our launching pad," he added.
Kingspride Properties is a seasoned Property development company in Kenya currently eyeing the greater sub Saharan Africa as an expansion plan. The company has been a leading solution provider towards affordable housing in Kenya as well as top notch developments in the high end markets of Nairobi.