Billionaire mogul Chris Kirubi has purchased an additional 5.75 million shares of Centum Investment Company currently valued at Ksh92.2 million.
As disclosed in regulatory filings, Kirubi's holdings of Centum shares rose to 209.5 million as of December 2020, representing a 30.9 per cent stake. His stake in the investment firm with interests in private equity, real estate and marketable securities is now valued at Ksh3.3 billion.
The acquisition of additional shares is in line with Kirubi's plan to purchase an extra 20 per cent stake in the firm.
He revealed in March 2020 plans to raise his stake in the Nairobi Securities Exchange (NSE)-listed firm to 49.99 per cent from the 30 per cent he held at the time.
Centum stock has shed 43.6 per cent over the past 12 months, and traded at an average of Ksh16.05 on Tuesday, January 26.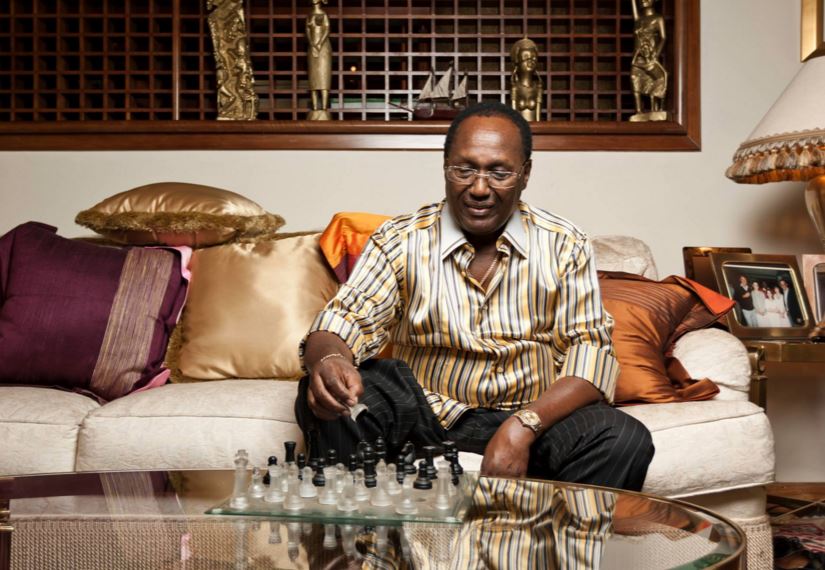 Contrasted with Centum's last reported asset value per share of Ksh68.1, the current share price represents a 76.4 per cent discount.
Kirubi stated in March last year that he would not consider selling his shares in Centum for less than Ksh100 per share.
His comments were perceived to indicate that the firm's share price represented a massive undervaluation.
Kirubi maintained that his quest to increase his holding in Centum was driven by his belief in the company and its long-term prospects.
To hit his goal of owning 49.9 per cent of Centum, Kirubi needs to acquire more than 133 million shares with a current market value of Sh2.1 billion.
The Capital Markets Authority (CMA) gave the greenlight for the billionaire investor to progressively raise his shareholding in the company by purchasing shares in the open market without making a mandatory takeover offer to other shareholders.
Centum has been among stocks at the NSE that have suffered in a prolonged bear market, a situation that was exacerbated by the Covid-19 pandemic.
When the last bull market ended in 2015, Kirubi's stake in Centum was worth Ksh12 billion, an all-time high.