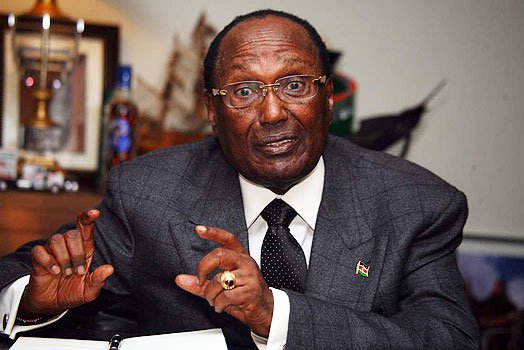 Success in life is no easy thing, and that's why very few are willing to take the long walk.
Young people look at successful people and wish they were there. And this wishful thinking is the main reason they remain unsuccessful for the rest of their life.
According to billionaire Chris Kirubi, success is earned and does not depend on luck.
"I am a firm believer of the phrase that nothing good is ever served on a silver platter. Great success in your personal and professional life cannot be achieved without putting yourself out there," writes Kirubi in his column, Ask Kirubi.
"All successful people will definitely have a story to tell of the sacrifices they had to make for them to get to where they are. They will talk about the effort put in, risks they took, losses they incurred and the determined spirit they had to endure the hard times," he adds.
Kirubi offers details on what makes you so different or special than those who have gone before you, and what will help you achieve your dreams.
Plan & work: The great future you so desire will only come your way if you are willing to work for it. Plan and put in the necessary effort required to achieve your goals and dreams. Map out every detail of the future you want to have. As you do this, remember to be very strategic and realistic while penning down your thoughts.
Research: Know your area of specialization and work towards it. If you are venturing into a new field, make sure you have done some research to acquaint yourself with your new area of specialisation or better still partner with experts who are well versed in that field.
Use your talent: Don't be afraid to use your talent and passion to stand out and make a living. But remember to sharpen your skills and knowledge time and time again.
More advice from Kirubi
Decide: The current decisions you are making are critical because they will affect the outcome of goals and dreams in one way or another. Don't spend a lot of time, energy and resources on ventures that are not in line with your aspirations. Save yourself the time by knowing what you truly want and work towards that purpose.
Focus: Maintain your focus even when the going gets tough. Keep your eyes on the goal even when the naysayers keep going on and on of how your efforts will turn out to failure. Many people thought that developing a mall like Two Rivers was rather too ambitious.
We were interested in showing the world that Kenya can have world-class malls like Dubai while attracting international retail stores to invest in Kenya. We took in the criticism and made sure we prove our critics wrong. We worked on our plan, improved the original blueprint and kept our focus. Our dream continues even as we try to complete the whole Two Rivers Development.
Take responsibility: Remember the world is yours for the taking and you are fully responsible for the great future you so desire. Your past does not define your future; but your present actions and decisions will definitely affect your future. Get that education, follow that dream, sharpen that skill and see where your efforts will take you. Choose your future today.
NEXT: Billionaire Chris Kirubi set to buy a private jet