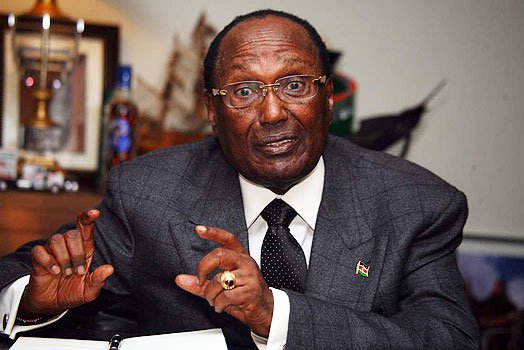 Every employer wants to exploit the full potential of his/her employees, and in fact, should for the benefit of the organization.
However, some of these employees have reached their elastic limit in terms of improving their productivity. They have become like robots, only doing a task to a given procedure.
Business mogul Chris Kirubi says that these are the workers who believe in the old systematic way or basically archaic methods to get work done. These are persons who follow work processes to the letter and are not really concerned with new methods that make work simpler.
And now there is this proactive generation, popularly known as generation X or the millennials. They have taken over the workplace, and are very promising, either for the success or failure of the organization. They entail about 50% of our workforce, hence this shows how determinant they are. In simpler terms, they decide by 50% the success/failure of the organization.
NEXT: New report shows most Kenyans are set to die poor
For bosses to achieve success, treating millennials right will drive the desired results. Below are some of the best ways to achieve the best in them, according to Kirubi, from his column AskKirubi published on Capital FM website.
Train them
"They need mentors and teachers who will guide them as they move up the corporate ladder," says Kirubi.
Our educational system might not be that effective, hence do not blame their lack of knowledge in some fields to them. Some of them are having workplace experience for the first time in their lives. A small training might be all they need to get started.
Related: Chris Kirubi – My five steps to success
Kirubi believes that we must appreciate that it's not easy working with or managing various generations at the workplace. Management are interested in results, profits, efficiency but these generations particularly the millennials feel that the workplace needs to accommodate them better.
Understand their communication channels
Millennials do not like procedural communication channels, that always take longer to achieve the desired impact. They like a communication channel that will attain impact with immediate effect, if possible at the touch of a button.
"They prefer an instant way of passing information; Instant messages, Instant emails, Instant video and voice calls, not forgetting the use of social media," says Kirubi.
Give them leadership roles
Experience is the best teacher, but these lads lack experience in leadership. Does it mean they cannot lead? Recently, up to 1,707 government employees in managerial and technical positions are past the retirement age of 60 were retained due to a skills shortage that has hampered their replacement. This means that the younger generation was not given a chance to take part in managerial tasks. If the older generation retires, training their successors might mean a downward surge for the organization.
"The earlier generations might be sceptical about them but I feel if we give them a chance to lead and use their creativity, they will do well not only for themselves but for the workplace," advises Kirubi.
Listen to them
Due to their unexploited potential and adventurers nature, they have great ideas. It is not a good idea to keep commanding them, listen to what they have to say/suggest then think about it. If it's a viable idea, give them a chance to exploit it as they know best how to implement it.
See Also: Seven lifestyle changes you must make to succeed
"There is so much we can learn from this new breed of tech-savvy individuals. From my experience, sitting with them and giving them a chance to teach you new ways of getting work done actually improves the work relationship within the company. Take it from me, you can do with the energy, passion and creativity that they have. You may be wiser but they may be more effective," says Kirubi.
Reward them
Not millennials only, but every worker feels rejuvenated after being rewarded. They feel that the organization recognizes their effort in the workplace, hence will do more to be rewarded further. Give your employees a token once in a while to appreciate their value and effort and you will be surprised how it works miracles.
"Learn to do more than what is required. Step out and show the world what drives you and how effective you can be," advises them.