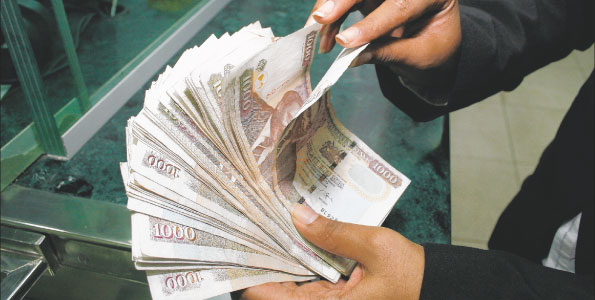 KCB Group screened Kshs268 billion in loans last year for social and environmental risks as part of its tougher stance in managing climate change and commitment to green finance.
KCB said it has now fully integrated its Environmental and Social Management System (ESMS) into the lending process — for facilities to corporate and small and medium-sized enterprises (SME) clients — further aligning key business operations with the KCB's Sustainability Agenda.
A total of 42 social environmental assessments were undertaken on 100 million facilities worth Ksh268 billion in 2016. This constitutes at least 70 per cent of the bank's loan book which stood at Ksh385.7 billion. In 2017, this process will also be implemented in micro-lending, as the bank seeks to further deepen its contribution towards reducing the impact of climate change.
Screening is done to avoid and manage loans with potential social and environmental risks by conducting social and environmental due diligence prior to loan disbursement. This means that eventually, businesses with effective strategies towards reducing environmental impact in their operations would be better positioned to get loans in the future, said KCB Group CEO and MD Joshua Oigara.
"We are committed to being a sustainability leader by contributing to the green economy which is new to the industry. We have made great strides in undertaking social and environmental assessments on our portfolios and seek to further enhance these procedures as we engage more with stakeholders across the region and globally" said Mr Oigara.SEE ALSO: Nakumatt gets reprieve from court as auctioneers come calling
The details are contained in KCB's 2014-2016 Sustainability Report published this week which details what the bank is doing beyond the pursuit of profits to reduce the impact on the environment and the planet while uplifting communities, as part of its core business.
KCB plans to partner with other industry players to raise Green Bonds — loans issued to banks to fund projects that have positive environmental benefits especially in green investments such as renewable energy, water infrastructure and sustainable agriculture.
The bank is also looking at raising funds from the Global Climate Fund to support some of the green financing projects such as Mifugo in Mali, agribusiness and Inua Jamii.
"It is our belief that these efforts, combined with continuous improvement towards our goals, will raise our sustainability performance and help all of our stakeholders understand our intense desire for continued progress. We recognize the importance of our work for the future of our business and the communities we serve and we are ready to deliver on our promise to our stakeholders" he said.
In April, the Kenya Bankers Association (KBA) and the Nairobi Securities Exchange (NSE) launched the Kenya Green Bonds programme to fight climate change. KCB said it is keen on maintaining operational efficiencies on all aspects and all the way to the branch level in ensuring that it becomes a carbon neutral bank.
Among the raft of measures that the Bank has adopted and is pushing is introduction of video-conferencing and e-boards for board meetings, adoption of the KCB Green Agenda initiative across the Group; investing in low carbon emitting vehicles and leasing as opposed to buying and outsourcing transport and use of electronic document management system and adoption of paperless transactions (mobile and Internet banking).
"We believe that business is no longer just about making profits but about transforming the lives of communities in markets where we operate," said Mr Oigara.  "We don't operate in a vacuum but in an environment where we have to ensure that we are a good corporate citizen."