I built this company with Sh6,000 salary
To think that Ksh6000 is enough to start a company is audacious but this is exactly what Esther Njeri Njoroge thought. The bold 26-year-old is the director and CEO of one of the leading tours and travel operators in the country, Bountiful Safaris.
But how did she get there?
Esther spent her early years in Bogita, Thika town before her family moved to Nyahururu in Nyandarua County. Life wasn't easy growing up. Esther had to stay with relatives several instances to enable her to attend school.
After high school, her parents managed to enroll her at the University of Nairobi for a social science degree. Two years down the line, Esther secured an internship at an NGO that did community service that also had a lodge in Narok County that they managed. Little did she know that it was her internship that would define her journey to prosperity.
Industrial attachment
A few months into her industrial attachment, a position as a travel consultant for the lodge fell vacant and Esther was asked to sit in before they could find a replacement. Being a fast learner, she quickly got acquainted with the position and soon enough started earning a salary.
"I was paid Sh6000 per month – a salary I continued to earn for the next three years until it was raised to Sh10, 000. I was not able to finish my degree due to the nature of the working hours," Esther says. "I used to walk from Nairobi's Upper hill to Ngara so as to save the little that I earned."
She did not despair. Instead, she approached a webmaster with the brilliant idea of setting up her own website to market her own tours and travel company. It went by the name Bountiful Tours and Travel Safaris. She later shortened it to Bountiful Safaris. It was going to cost her Sh25, 000 in total, and since she could not put together the whole amount, she started paying with installments of Sh1,000 every month.
Three years later, in 2009, the second born in a family of four left the company for another tours and travel company that was now paying her Sh 15,000. "The second job was much better than the first one since I earned commissions. By the end of the month, I would take home up to Sh70, 000," she remembers.
Even with a better paying job, her tribulations were far from over.
Boss from hell
"My boss, just like the previous one, used to belittle me. He severally told us that we only came into the office to warm the seats," she says.
The tours and travel company was owned by a couple who indiscriminately meted out words of abuse to their staff members. The more she stayed, the more she endured hardships at the workplace. "I remember an incident in the office whereby my boss (the wife) told me blatantly before everyone that I should just quit and go open a brothel since that was the only field she felt I would prosper in," she says.
"That was it, the following month which was November of 2013, I quit employment with no plan of what I was going to do next," she continues.
All this time, Esther had been documenting her tribulations in a journal. Without a job and with no savings to kick-start her own venture, she would go through her journal which dated back to her childhood, and with time she became suicidal.
One day, she took a bunch of painkillers with the intention of ending her life and subsequent suffering.
"Unfortunately it did not work," she laughs. "My friend found me unconscious in the house and rushed me to hospital. The doctors gave me at most two hours to live due to the damage the drugs had caused on my body."
She left the hospital a week later.
Clients for her website
In December of 2013 and after much encouragement from her mother, things started looking up. Someone suggested that she open a Facebook page to build traffic to her tours and travel website as she started seeking her own clients. And just like that, the Facebook Page Bountiful Travels (https://www.facebook.com/Bountifulsafari/) was born. It currently boasts of over 62,000 likes.
"My big break came when I booked a particular group for an excursion in Mombasa and they referred me to an embassy that was looking to have a similar excursion," she says. "They wanted to deposit a million shillings as part of the payment immediately so they requested that I send them my bank account details- I didn't even have a bank account!"
She called a friend who worked at a bank and was able to open a bank account immediately, successfully jumping the first hurdle. The second hurdle was when the clients said they wanted to come to the office, which she also didn't have. Again, another friend came to her rescue by allowing her to use his office in up market Kileleshwa. She would use the office for the next two months until she was able to set up her own office in Westlands.
"My elder brother paid my rent for the first three months, and that's how Bountiful Safaris was born," she says exuberantly.
Due to the hardships she endured in employment, Esther strides to make it better for others behind her and especially women.
"I now have 12 employees and I would never put them through what I went through"
She, however, admits that it hasn't been smooth sailing ever since. "I remember approaching tour destinations and they would brush me off. Some said I was too young and inexperienced while others said I was too new to the market."
With time now, she has built a name that commands respect from the same tour destinations that brushed her off as well as her competition. Other challenges she continues to encounter is when prospective clients assume that holidays are a reserve of the rich.
"While many people assume it's a costly affair to go on a holiday, our work at Bountiful Safaris is to demystify the notion by offering affordable holiday packages available for either domestic tourism or otherwise."
Over time, Esther has learned to be more persistent and now goes out of her way to mentor others of the importance of pushing on. "Nothing is impossible as long as you have the drive, and trust in God."
Looking back, she couldn't be gladder she pushed on. Esther is set to travel to London in November to receive an award in which Bountiful Safaris was feted as a unique tour operator in the Luxury Tour Guide awards. "God's grace has been sufficient," she beams.
Esther plans on growing her business by opening several other branches outside the country.
Three things that make a startup fly
The most successful products in the market create the want, and then bring on board the remedy.It is not easy, and it doesn't mean that you have to be malicious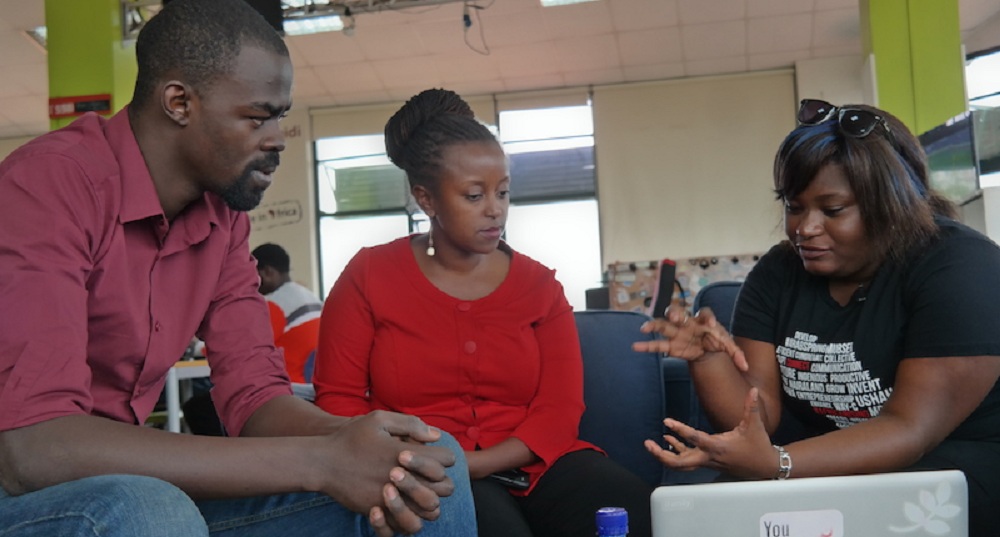 It's not all about getting your dream business idea realised, it goes beyond sustainability. Any business idea/entity should go beyond the startup stage to growth and eventually success.
For one to realise such, planning and strategising should be prioritised. However, as much as the two determine to a larger extend the success of a business entity, the following three factors play the biggest role in the success of any business:
The people
They are the consumers, and without them the business is dead on arrival. These are the number one target of any product. Regardless of the place of manufacture, the product should be brought where the people are, and if not so the people should feel the need/urge to go for it wherever it is.
However, getting the product to where the people/consumers are does not guarantee success. They should be made to know about it and most importantly the reason they should buy it. If you successfully convince them, then you are good to go, as long as you can win their loyalty in cases where competition is eminent.
The product
It is the centre of any business entity. Some entrepreneurs struggle to make their business entities known. It is a big mistake. Instead, the consumer should know your product better more than the entity. It (entity) is not as important as the product. If they like the product, then they'll find ways to know who the producer is.
This way, your product will sell anywhere, even without your influence. This is how products like the Cocacola, Fanta, Sprite and Krest have been able to dominate the world beverage market. Very few people know the owners of the company or even the CEO. To them Cocacola is a brand, not a company.
The potential
Every business entity has a potential for growth, but not all business entities have the potential for success. Potential for success has to be created through the product. Potential is identified/created through existing gaps in the market.
However, life will always seem perfect, that there is no gap, the reason you have to create it for your product in order to gain a bigger potential. The most successful products in the market create the want, and then bring on board the remedy. It is not easy, and it doesn't mean that you have to be malicious.
For instance, a toothpaste brand will show you how you might lose your teeth if you don't use the right toothpaste. This alone creates the need for the right toothpaste, despite there being existing products. The entrepreneur should bring on board his/her toothpaste which fits the description of the right toothpaste.
In this context, even if a new/existing brand poses competition for your product, they'll always be number two. This is because your product is the measure of the right product.