Young David makes millions from waste bottles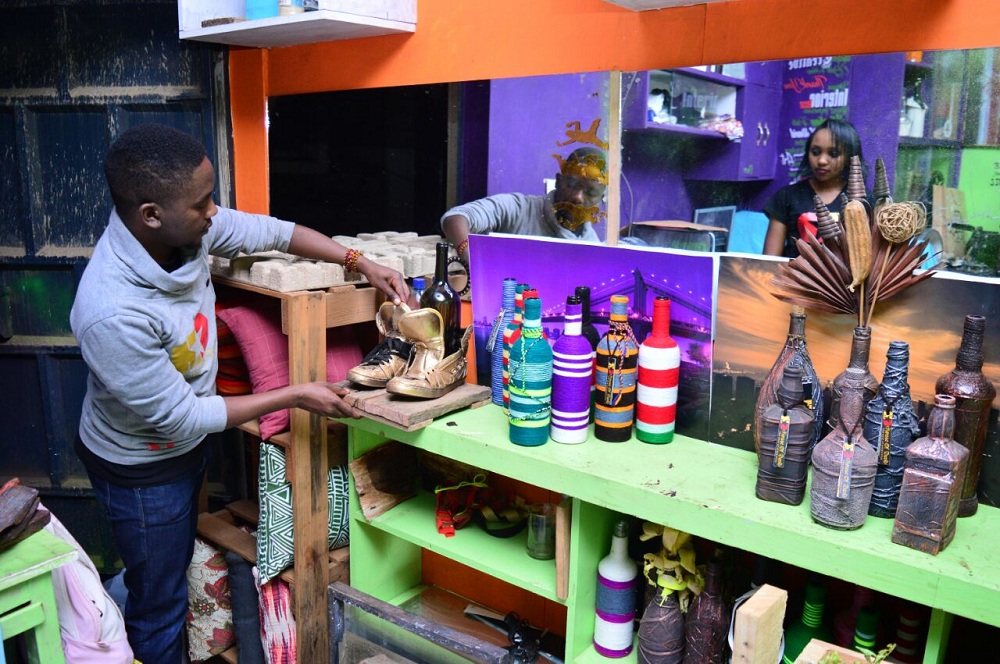 No one imagines collecting waste bottles could fetch millions, even David Chege himself who has become a millionaire from the activity. He is a millionaire at the age of 30, not through government tenders but through his empire of artwork, the House of David.
Any Interior Designer, just like David, who holds a Diploma in Interior Design from Buruburu Institute of Fine Arts, would aim at doing away with any waste materials in the house to make it look better. Turns out, throwing such materials away is tantamount to throwing away millions, according to Chege. This is where he earns his daily bread, and his wealth.
The idea started when he saw empty wine bottles lying around his estate. He would collect them for fun, decorate them and in turn use them to decorate his house of residence. He would then take photos and post them on his social media accounts for his friends to see. Surprisingly, friends started inquiring whether he was selling them. Pushed to the limits he decided to give it a try, and in his first sale he pocketed Ksh2,500, with zero capital input, only creativity and passion.
The third-born in a family of five would then abandon his side hustle and job at Maasai Mara as a Graphic Designer to concentrate on his newly invented business. He would operate from his own house, which served as a residential house, workshop, showroom and even a shop, the reason he picked 'House of David' as the brand name.
KCB Lions' Den
Family and friends were never surprised at his move, as they had known him to be in love with artwork since his childhood. Being the only one with interest in art, his family supported his idea, with friends helping him market his products.
Chege would be glued to his television set just to watch KCB Lions' Den Season One just to see what others were doing. He never paid much attention, as he never thought of participating, and if at all he did, he never thought he could win, so he just decided to watch and learn.
However, friends decided not to just watch, as they encouraged him to take part in season two. Chege explains that it was not such a big struggle as he thought, since all he had to do was to put his passion in explaining his business. He decided to be honest and face the reality, which bore him fruits. Convinced of Chege's efforts, Wandia Gichuru decided to support him up to a tune of Ksh1.5 million.
This was one of his turning points as he bought some of the machinery required to enable him do more. In fact, he expanded his business from just house decorations to lampshades, cushions, wood products, centre pieces for events, and anything customisable from the waste materials he collected.
Furniture assortments 
The business was gaining momentum and at one point he received an order worth Ksh90,000, of furniture assortments, which he regards as the best sale so far. Monthly, he earns hundreds of thousands as currently constituted.
With fluctuating orders, Chege has been able to hire two permanent employees to assist him meet customer demands, and one standby employee to chip in in case the orders soar. Despite the growth, Chege only mouths what he can chew, and would turn down an order if he knows he cannot deliver.
House of David, Headquartered in Kahawa Wendani, still serves only Nairobi and its environs. However, plans are underway to expand it to other major cities in Kenya, employ more youths and on top of it all mentor them to start their own ventures. They also intent to start a showroom for their products, since their current workshop doubles as the showroom hence when clients visit sometimes operations have to stop.
The one-year journey has however not been smooth, as Chege puts it. A good number of his customers will buy his products, copy his works and then resale them at a cheaper price, denying him the right of ownership since most of his works are not patented. However, he says this will not stop him from achieving his dreams of penetrating Kenyan market with locally made products.
He points out availability of market as another big challenge facing local artisans.
"Most Kenyans do not appreciate locally made artwork, especially from recycled materials. You cannot sell such works in supermarkets and the 'official' markets. The products are in their own class, hence you have to create the demand in order to market them," he says.
Chege vows never to seek employment. He terms talent as the best venture for any individual. "Talent is the best-paying job in the world," he says. "Exploit it to the capacity and somebody will appreciate you."
Chege, single, gives his advice to upcoming and existing businessmen. "People go wrong because they do not plan. Lack of planning is the first killer of businesses. There are many stagnant businesses, because they do not have plans," he advises.
To Kenyans, he says: "Embrace and appreciate Kenyan art and local talent."
Why Nakuru is home to Kenya's most successful businesses
Some people like joking about the perception that Coastal Kenya people are generally slow-paced. You can't however peddle the same joke against Nakuruans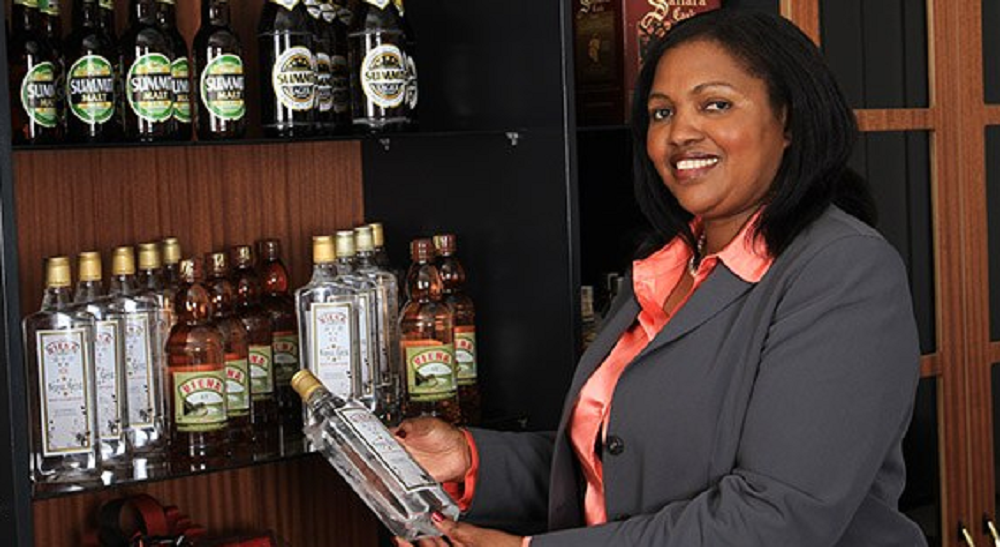 There is something peculiar about Nakuru and we am sure you've noticed it already if you're really keen. No, we are not talking about flamingoes or the simmering Menengai crater.
For a long time, Nakuru has been silently acting as Kenya's silent entrepreneurial boiler room. The Central Rift county has produced some of the best business empires in Kenya.
Talk of Nakumatt (though currently struggling financially), Naivas, Mololine, Keroche Breweries, Menengai Oil, Comply, Delamere, Tuskys, Botto Solar, Gilanis…they all have one thing in common. They started off as small kiosks or farm-shops in the dusty town and grew exponentially to take over Kenya and East Africa at large.
A coincidence? No. We think there is more to Nakuru than meets the eye.
Located in the middle of everything
Nakuru is located about 150 Kilometres from Nairobi, 150 Kilometres from Eldoret and 150 Kilometres from Nyeri. While this equidistant puzzle is worthy of a whole topic of discussion by itself, the town of Nakuru seems to make best use of its strategic location.
Nairobi acts as its good source for cheap supplies. A young man with a clothes stall in Shoppers Paradise in Nakuru can easily make a same-day trip to Eastleigh Nairobi to shop.
Likewise, he can easily transport the same clothes to North Rift – a market known for good tidings especially during crop harvesting seasons. Nyeri on the other hand provides a back-up market especially when the tea and coffee bonus season kicks in.
And don't forget Nakuru is located right next to the Northern Corridor and Kenya-Uganda railway which are arguably Kenya's aorta.
An entrepreneur with roots in Nakuru can therefore only be likened to a tree planted by the riverside. He can enjoy the benefits of both city and rural life at once.
Neutral Ground
Unlike neighbouring Kisumu, Nyeri and Eldoret, the mention of Nakuru does not elicit tribal undertones. If you tell somebody today that you are from Kisumu, then he will most likely assume you are Luo.
Likewise, the mention of Nyeri alone is often interpreted to mean one is a Kikuyu. But what if you tell someone that you are from Nakuru town? Just like Nairobi, Nakuru has a Masai name yet its inhabitants are drawn from across the country.
This cosmopolitan nature means you can locate the headquarter of your company over here without worrying about limiting your fortunes to only one region of this country. Nakuru is as tribeless as Nairobi.
And that's definitely a good thing especially if you want to expand your business across the country.
Powered by SMEs
One challenge that Nakuru faces is that most large-scale businesses are headquartered in Nairobi and only operate branches in the smaller town. Even Nakumatt which was started in Nakuru in the 70s has its headquarters in Nairobi.
That fact alone means most of Nakuru's native labour-force is absorbed by local SMEs. By SMEs we are talking about the likes of Ereto Bookshop, Autorec, Primesoft Solutions, Hotel Waterbuck, Tracom College and the likes.
One challenge with working for SMEs however is that you don't have the luxury of sitting in some plush corner office all day surfing on Facebook and waiting for a salary.
You have to get out there, market the business, follow-up with stubborn debtors and even face it out with County Askaris. And you know what that does to you? It toughens you up.
A good number of these Nakuru SME employees eventually graduate to become employers. Not just employers but toughened hustlers who thoroughly whip their laid-back counterparts from other parts of the country.
It's cheaper to operate in Nakuru than Nairobi
Nothing kills a small business faster than an unsustainable list of expenses. Nairobi is known for its punitive rent prices, goodwill and high-tech conmanship on street stall ownership. That's not the case with Nakuru though.
Rent prices are much cheaper in the pink city than in the city under the sun. You can rent a stall with as little as Ksh 5,000 per month as compared to Nairobi's average of Ksh 20,000.
County government rates are also favourable. You pay Ksh 4,000 for a kiosk in Nakuru as compared to Nairobi's Ksh 15,000. And to top it up, while fare prices in Nairobi can skyrocket to as high as Ksh 150 one way, most estates in Nakuru are within a walking distance.
Think of Shabab, Langa Langa, London and Kaptembwo all which are located within a 5 Kilometre radius of the CBD. This cheap cost of operation gives you an opportunity to operate your start-up in sand-box mode until you are ready to scale up.
Nakuru is fast-paced
Some people like joking about the perception that Coastal Kenya people are generally slow-paced. You can't however peddle the same joke against Nakuruans.
The town, though not as fast-paced as Nairobi, is intensely competitive. This is probably because the many SMEs setting up in the area have to compete for the scarce opportunities available.
Only those who are quick enough live to see another day. And while the aggression of Nakuru people can be likened to that of their Kiambu brothers, Nakuru enjoys a slight advantage because of lower crime rates.
Nakuru has never been exposed to terror activities. And even during 2007 post election violence, the town itself managed to avoid the near-catastrophy violence witnessed in Naivasha, Eldoret and Kisumu towns.
To-date, the town is viewed by many as an oasis of safety at the backdrop of an otherwise volatile North Rift.
Final word
If you are the curious type you only need to take a trip in Nairobi's downtown area or Mombasa's Digo road and you will hear tales of aggressive Nakuru entrepreneurs who literary drove the locals out of business. It is no wonder some say Nakuruans are as aggressive Mount-Kenyans, as fast-paced Rift-Valleyians and as savvy as Nairobians.
Story Credit: Kuzablog
Jennifer Riria: Kenya's foremost female banker
Under her stewardship of Jennifer, Kenya Women Finance Trust ((KWFT) has empowered many women in Kenya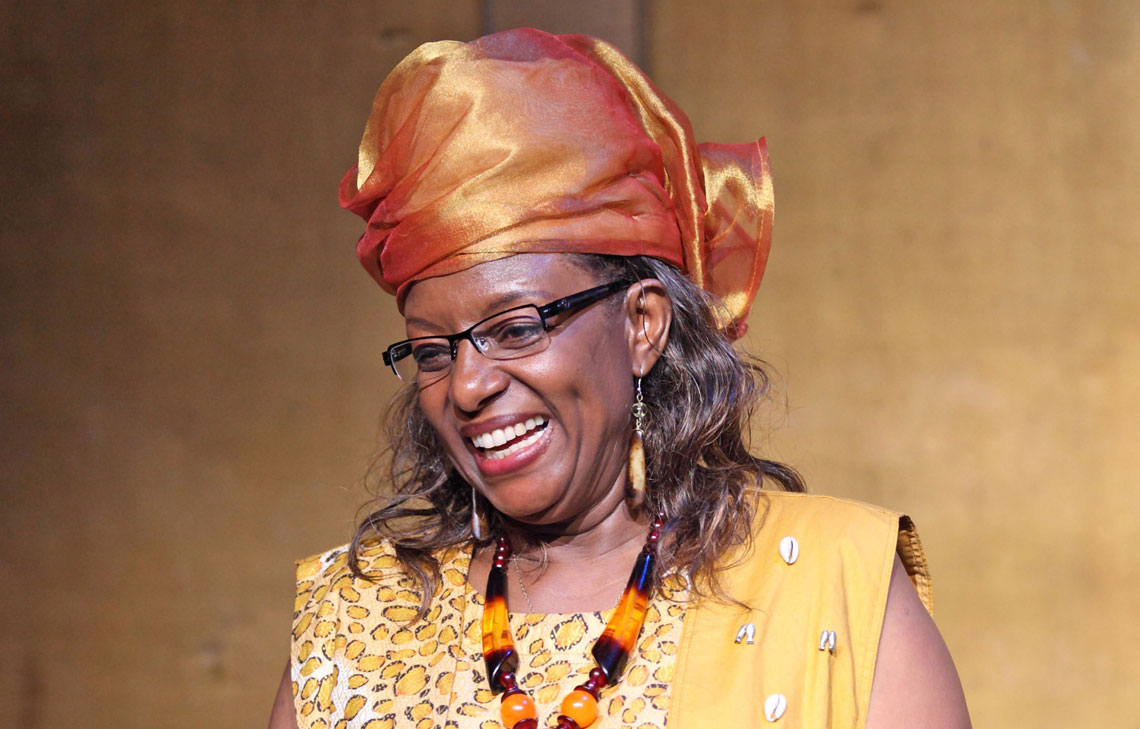 Kenya can be lauded for making great advances in the banking sector. The most unique and innovative service in the banking sector, however, is women-oriented banking which has changed the lives of women around the country. Women are able to access loans and other financial incentives to build their businesses, take their children to school and empower themselves.
But you cannot talk about women and banking and not mention Dr Jennifer Riria the entrepreneur who has always been on a mission to transform the lives of women and their families in Kenya. Born to a very humble background where she literary walked from home to school on bare feet, she slept in the same room as chicken and goats. The young Jennifer did household chores that other young girls only heard of, she fetched water and firewood, looked after cows and looked after her younger siblings.
Her humble background did not deter her from shining in class; she finished her primary education and joined the prestigious Precious Blood High School in Nairobi. Eyes fixated on a bright future, Jennifer began to study and work her way to success.
At the end of her high school education, she joined Dar-es-salaam University where she graduated with her first degree in Education. Armed with her first degree Jennifer landed a tutor job at Kabete Technical Institute where she taught for six months before joining State House Girls where she taught for a year.
Jennifer then joined the prestigious Leeds University in the UK where she took a post graduate degree in Education Administration and later did her masters degree in Education in the same university. On finishing her studies in the UK, Jennifer returned to Kenya and enrolled at the University of Nairobi for a PhD in Women Education and Development while at the same time teaching on part time basis at Kenyatta University.
Jennifer's first managerial job was with the Kenya Women Finance Trust. The financial institution was established in 1982. In 1991, Jennifer joined the institution and thus set on a journey that would see her transform the institution to great heights. Jennifer took the role of CEO, accountant, office cleaner and loan officer in the young institution.
Without proper management and with limited resources, Jennifer had to sit under trees to award loans to women, then she had to travel by public means to meet the institution's clients. This never deterred Jennifer. Her fighting spirit kept her going and soon enough the institution was on its feet with members and branches all over the country. Under the stewardship of Jennifer, KWFT has empowered many women in Kenya. The organisation was split in 2010 into Kenya Women Microfinance Bank and Kenya Women Holding Limited for which Jennifer is the sitting CEO.
Jennifer is the brains behind the Educate the Net 235 Girls initiative. The programme supports needy girls in their education. Having risen from hardship and made it to who she is today, the programme is very close to Jennifer's heart. While Jennifer continues to inspire and mentor both the people she works with and those she speaks with every day, she remains committed to her family and a doting grandmother to her grandkids.
For every woman born to a humble background and for every woman who thinks she is limited by her circumstances, Jennifer is proof that with determination, there is nothing too hard to achieve.