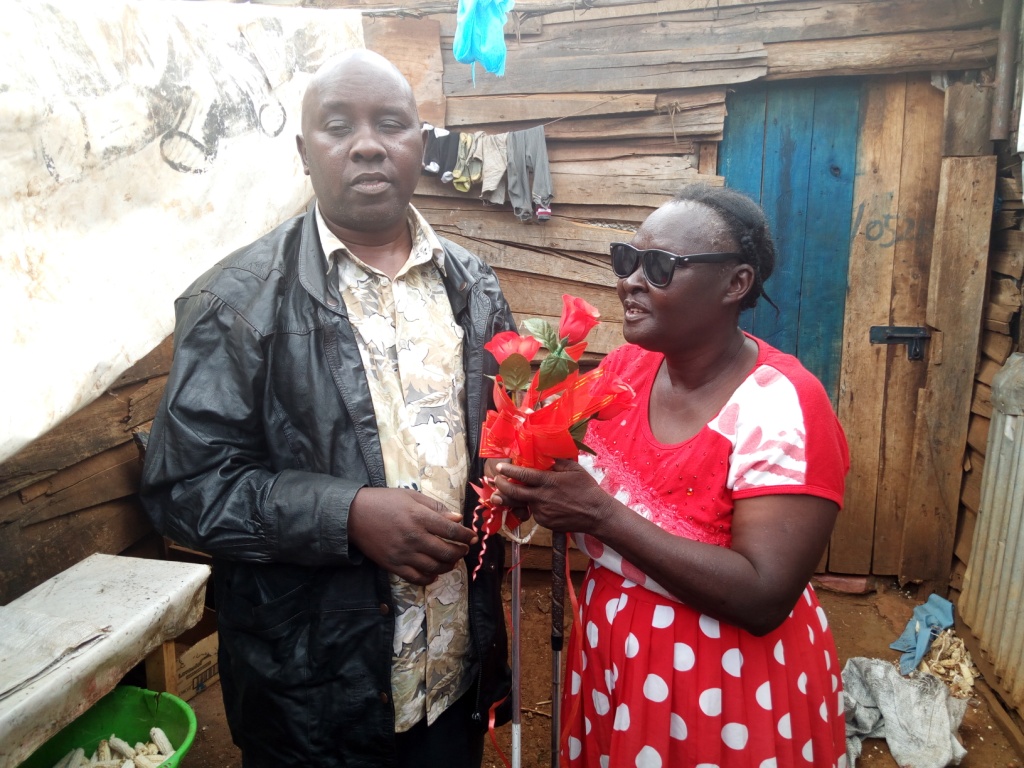 [dropcap]A[/dropcap]s the world marked Valentine's Day on Wednesday, visually challenged Joseph Mwaniki decided to surprise his blind wife of 27 years, Janet Nduku, by giving her a bouquet of flowers and professing his undying love for her at their Kiandutu slums home as a Valentine gift.
The visually impaired couple met while they were training in a workshop for the blind in Thika, now known as Variety Training Centre for the Blind, managed by Salvation Army church.
The two then got married immediately they left the facility in 1991 and went to live together in Kiandutu where they are bringing up their five children.
Speaking to Kenya News Agency, the couple said they were able to provide for their five healthy children through selling of farm produce.
"We face many challenges living together as a visually impaired couple, but we attribute the success of our relationship to trusting in God, good relationships with neighbours, respecting each other, being there for each other and trying to provide for our children together," Mwaniki said.
Mrs Mwaniki advised women in relationships to take up the responsibility of caring for their husbands and respect them.
She also urged them to be the pillars of their families and pray for the welfare of their families so that their marriages could be successful.
Beaming with joy and clinging to her bouquet,  Mrs Mwaniki said that she didn't know that her husband had planned to treat her to a Valentine gift of roses as she thought Valentine was a preserve of other people.