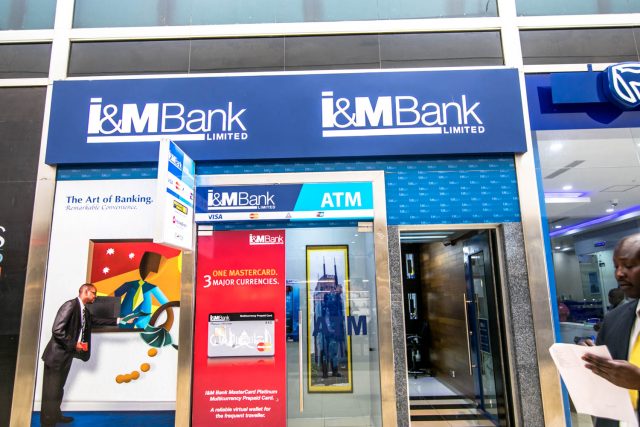 Banks managed a less than stellar display at the Nairobi Securities Exchange on Monday, even as the bourse turnover opened the week Ksh70 million better off.
Of the 12 banks listed at the NSE, seven shed stock value on Monday while of the remaining five, three remained unchanged.
None of the two that gained managed to inch up more than 1%.
I & M was hardest hit, with its share price plummeting 40.63%. The stock price decline saw the bank close trading at Ksh70.50, which was nearly Ksh50 below its trading price on Friday.
National Bank of Kenya (NBK) shed 7% to close at Ksh4.11.
Top banks such as Equity and Kenya Commercial Bank (KCB) also saw a slump in market worth, as share prices dropped 3.7% and 1.11% respectively, to end the day at Ksh37.70 and Ksh40.05 respectively.
NIC Bank, whose merger with Commercial Bank of Africa (CBA) was approved by the Competition Authority of Kenya, shed 1.78% to Ksh30.40.
The banking sector in total had shares worth Ksh129 million transacted which accounted for 34.48% of the day's traded value.
[Read: CBK report shows banks struggling to contain competition]
Of the day's gainers, Kenya Reinsurance ticked highest at a jump of 14.16% to close at Ksh12.50.
Standard Group, who had ended Friday as the day's top gainer, continued its bullish run adding a further two shillings to Ksh28 at closing bell.
NSE Indices, Bonds and Market Capitalisation
The bond market had bonds worth Ksh1.5 billion transacted
At the indices, all the counters ended the day blinking red as follows,
All Share Index (NASI) edged down 3.02 points to settle at 150.27.
The NSE 20 share Index was down 25.47 points to stand at 2731.57.
The NSE 25 Share index shaved-off 127.69 points to settle at 3650.13.
Investor wealth on the other hand also dropped from Ksh2.293 trillion to end at Ksh2.248 trillion.
[See Also: CMA licenses second non-dealing online forex trading broker]