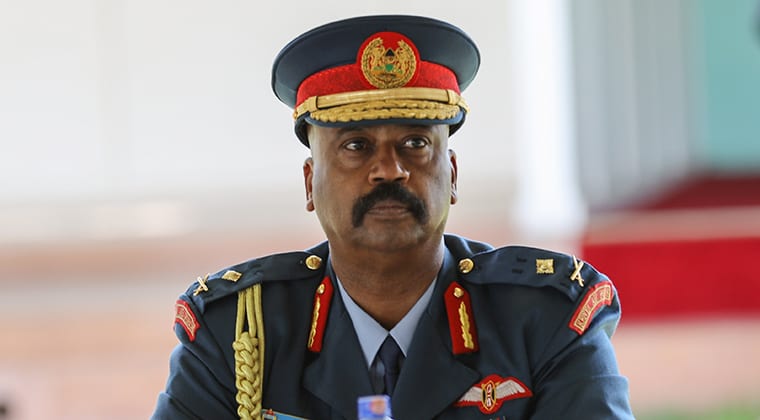 Nairobi Metropolitan Services (NMS) Director General Maj. Gen. Mohammed Badi has split the enforcement and compliance directorate into two.
The move follows reported wrangles for control of the department between Rachael Maina, who heads the directorate, and her deputy Dr Mark Leleruk.
Following Badi's move to stem the turf wars, enforcement will be a department on its own as will be compliance and delivery service.
In the new setup, Leleruk will lead the enforcement wing while Maina will take charge of compliance and delivery services. Both will report to Badi.
Badi urged members of the team to work harmoniously in a letter to key figures at NMS including the deputy director general, secretaries and advisors
"It is hereby clarified that the deputy director enforcement Dr Mark Leleruk will report directly to my office technically and administratively while Ms Rachael Maina will continue to serve as the Director Compliance and Delivery and will also report directly to my office," he noted.
The enforcement and compliance directorate is central to the implementation of projects and directives by NMS which took over various key functions from the county government.
Among projects the NMS is currently undertaking are construction of new termini, introduction of non-motorized transport corridors, road upgrades and phasing out matatus from the CBD.
The NMS has taken on more prominence following the impeachment of Nairobi Governor Mike Sonko in the Senate on Thursday, December 17.
Should the governor exhaust legal options to challenge the impeachment, the county will be faced with the prospect of a by-election.
With no deputy governor in place following the halted appointment of Ann Kananu Mwenda, the Speaker of the Nairobi County Assembly will act for a 60-day period after which by-elections are to be held.
" If a vacancy occurs in the circumstances contemplated by clause (4), an election to the office of county governor shall be held within sixty days after the speaker assumes the office of county governor," the law stipulates.