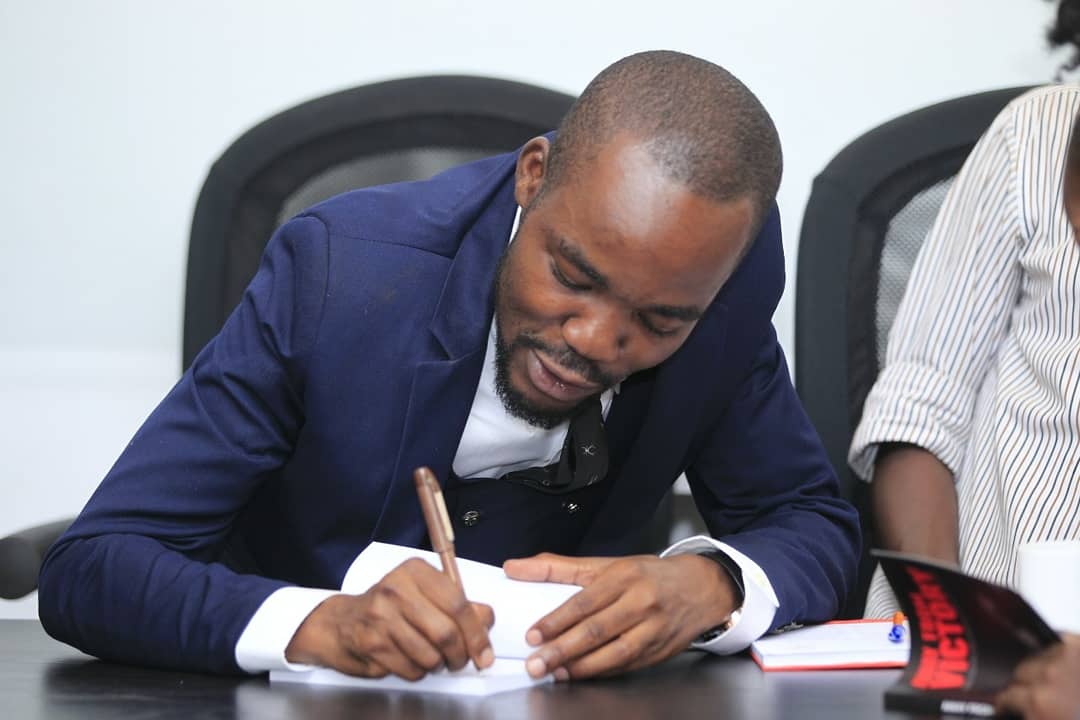 [dropcap]M[/dropcap]ost people have read a book at least once in a life time. Some consider reading their hobby. However, few people understand what a writer goes through before finishing a book, a single book.
Kenya's newest book writer, Zachary Oguda talked to Business Today about the hustles he went through before publishing his first book, Away from Victory. Oguda, who is also a sports journalist having worked for Soka in the past, chose to write about football as the sport is his passion.
Oguda realised his writing ability in high school but came to write his first book more than 10 years later. He drew the inspiration to venture into writing from his brother who was already a writer at the time. Oguda knew he could write when he noticed that his performance in languages was always optimal. He was also one of the best composition writers in his class.
[Read: Nairobi's finest storytellers to launch global online writing contest ]
Most Kenyan writers are known for fiction writing. The likes of Ngugi wa Thiong'o and Swahili writer Ken Walibora are known widely for their writing as their books are used as part of school curriculum. Oguda, however, chose to write a factual book, taking him three years to finish his first book.
His journey from since he finished high school to publishing his first book is one with a lot of eddies. "I wasn't going to be a writer," he recalls. After finishing school, he applied to join the Kenya Medical Training College to study nursing but his b***d phobia soon took a toll on his aspirations of ever joining the medical field.
After a month in college, it became clearer to him that he was chasing the wrong dream when he can establish himself as a good writer. He already knew he could write. It was still early, he was young and had his whole life ahead of him. What was he to do rather than quit med school to pursue his dream? His dream to become a writer and impact lives. Pursuing your dream, however, is not as simple as dropping out of school and chasing it.
"It's something that made me rub shoulders with my family," he recalls about his decision to quit school. "My parents had already paid my fees and yet I had dropped out. They didn't like it so I was forced to go back to the village."
[See also: Too mean? Football star Victor Wanyama on the spot]
He stayed in the village for three years, restrategising about his life. He had literally wasted his parents' money by dropping out of school and had to take the next step with precision. He came to join the Jomo Kenyatta University of Science and Technology (JKUAT) to study Journalism in 2015 after doing his diploma at Nairobi Aviation College. He is currently doing his postgraduate in Journalism at JKUAT
His passion for football has been there ever since he was still a kid but his mom thwarted his dreams of being a professional footballer. Because of his intense passion for the sport, he sought to serve football in another capacity; as a writer.
"There is a lot in the book pertaining the current football management situation in the country. Reasons why we have not been performing well on the International stage. I want my book to change the situation of the sport in the country," Oguda told Business Today in an exclusive interview.
Three years of research and talking to people who do not want to be quoted highlighted the Oguda's hustle in completing and finally publishing his first book.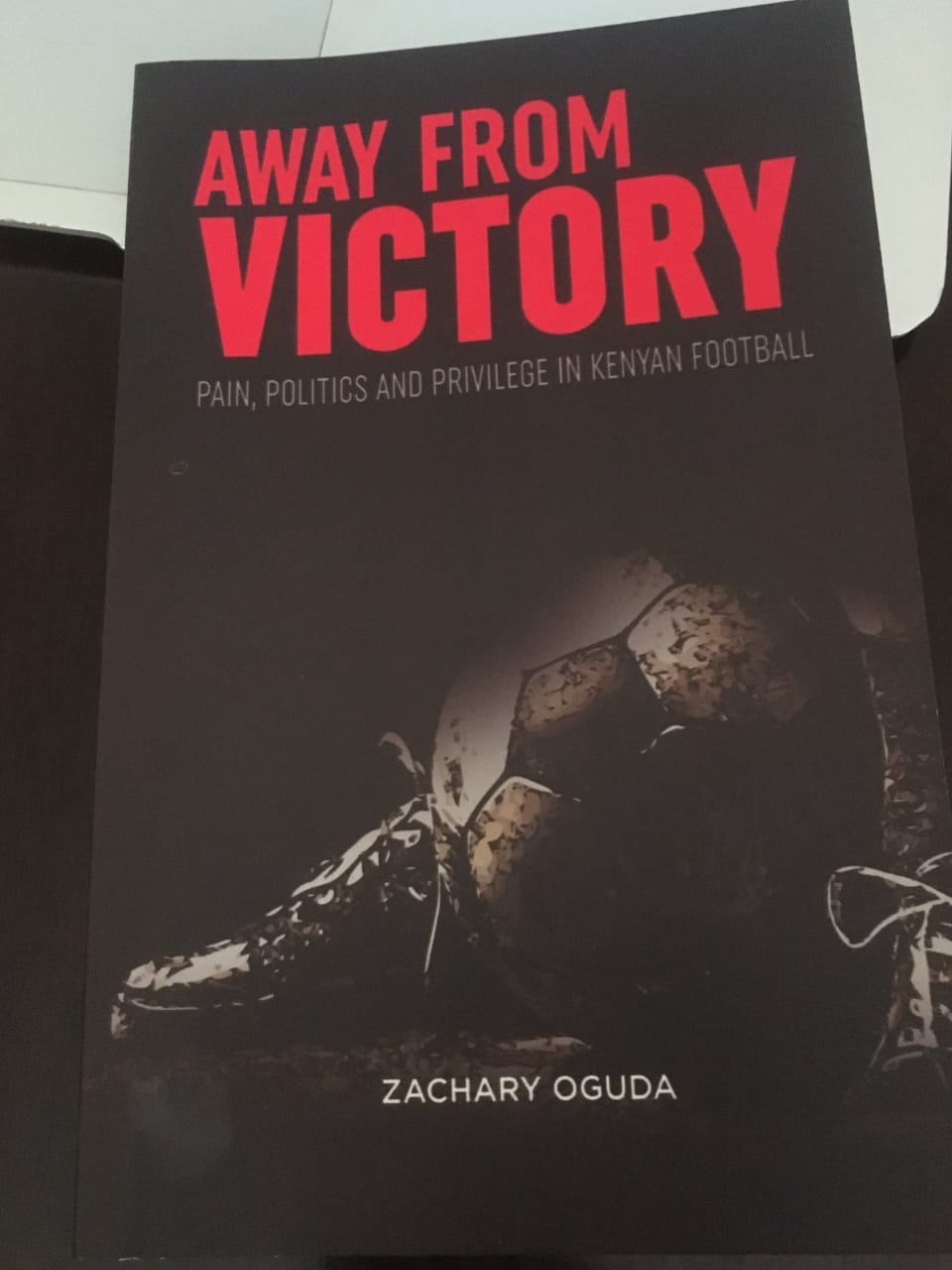 "It meant digging a lot, doing interviews with people in places that you would not want anyone to see you, interviewing people without revealing their names and having to put the message in a way that won't reveal your sources and get them into trouble," he talks of some of the challenges he went through to finish his book.
As someone who knows about the hustle people go through before making it, Oguda had some advice for aspiring writers. "Writing needs a lot of patience. For you to be a good writer even before you think about patience, you have to read widely," he said.
Apart from writing, Oguda sometimes plays football for fun and is also a commercial groundnuts farmer.
[Read: Sh 30.4 billion divide between Men's and Women's World Cup]