Former Britam Holdings Plc Group Managing Director Benson Wairegi on Monday, February 1 officially handed over the reins of leadership at the firm to Zimbabwean national Tavaziva Madzinga.
Wairegi had spent 40 years at Britam, most of them at the helm. He joined as a Chief Accountant in 1980, and took advantage of a 1984 regulatory directive ordering all foreign-owned insurance 9companies to sell at least 33.3% shareholding to Kenyan nationals to acquire a 3.3% stake in the company.
The story goes that he took out a Ksh600,000 personal mortgage against his house to acquire the shares. It was also in 1984 that he was appointed Chief Executive Officer of Britam.
Since then, he has overseen the Nairobi Securities Exchange (NSE)-listed financial services conglomerate's growth as it diversified and expanded into six more African markets including Uganda, Tanzania, Rwanda, South Sudan, Mozambique and Malawi.
Britam has interests in insurance, real estate, asset management and banking.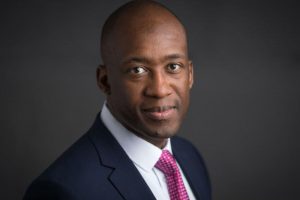 Wairegi expressed confidence in Tavaziva's ability to steer the company in the next phase of its growth.
"I am delighted to handover to you the overall management of Britam Holdings Plc. You can count on my support and I am confident that you will lead the company into new frontiers," he stated during the hand-over.
On his part, Tavaziva noted that he would leverage Wairegi's experience as he settles into the new role.
He assured shareholders that the company would maintain its focus on expanding into new markets and offering innovative services with a focus on client value.
"I feel privileged and appreciate the board's confidence and support. The detailed handover and transitioning plan in place will enable me tap into Dr. Wairegi's vast experience.
"I look forward to working closely with the staff, management and the board together with our partners and clients to chart the next course for Britam in the years to come," he stated.
On the same day, the appointment of Mohammed Said Kamara as Acting Chairman of the Board of Directors at Britam took effect.
Kamara replaces Walter Andrew Hollas, who retired after attaining the age of 70. Hollas was credited with spearheading the search for Wairegi's successor and ensuring a smooth transition.