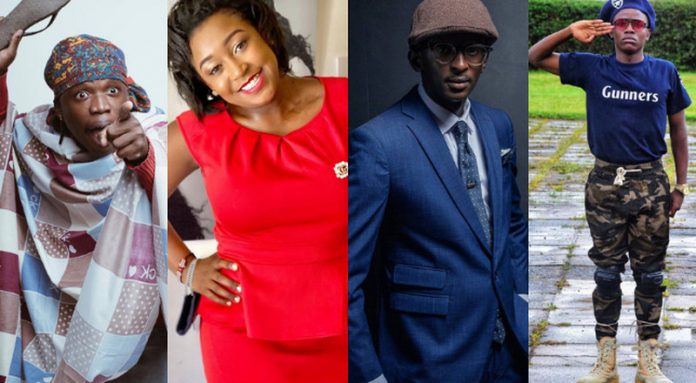 Celebrities, social media stars and influencers were feted at the inaugural 2020 Africa Digital Influencer Awards (ADIA20) event on Monday, February 1.
The event sponsored by Safaricom and EABL was attended by, among others, Kilome Member of Parliament Thaddeus Nzambia and Konza Technologies Development Authority (KoTDA) chairman Dr. Reuben Mutiso. 
According to ADIA20, the event's aim is to enhance the use of digital media to develop the economy.
Among the big winners was former K24 anchor Betty Kyallo who won the TV/ Online Influencer of the year award. Posting on her Instagram, she thanked all her fans for their constant support.
"I had to come to the event to pick the trophy physically because you showed up for me," she stated.
Comedian Njugush, who won the Content creator of the year award also greatly thanked his fans for coming out to vote for him.
"Content creator of the year 2020. Let us see how 2021 goes," he said.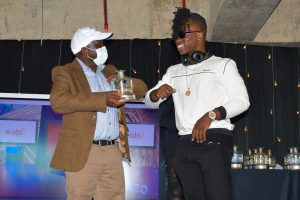 Africa Digital Leadership Principal and co-founder Chriss Bitti, who was also at the event, noted that the award show had received massive resonance and feedback.
He maintained that it was a demonstration of the creative industry's potential, urging investors to take note.
While urging the participants to keep doing the best in their creative spaces to advance the industry to greater levels, Bitt noted that they looked forward to holding the awards on an annual basis in order to improve the industry's standards. 
The "Tea Master" Edgar Obare was also on the list of winners. He won the People's Choice Award and announced this win to his followers on his Instagram stories as he continued to serve the latest gossip.
Comedian Flaqo Raz won the Distributor of the year and the Influencer of the year awards. The Comedian Influencer of the year was however taken by Crazy Kennar.
Other winners included World Marathon record holder Eliud Kipchoge, who was crowned Fitness Influencer of the Year and Cartoon Comedian who scooped the award for newcomer of the year.
Check out the full list of winners below:
Fitness Influencer of the Year
Eliud Kipchoge- Winner
Health & Nutrition Influencer of the Year
Kaluhi's Kitchen- Winner
Woman Fashion Influencer of the Year
Wanjiru Njiru- Winner
Man Fashion Influencer of the Year
Gee Dufanda- Winner
Newcomer of the Year
Cartoon Comedian- Winner
Social Good/Warrior Influencer of the Year
Boniface Mwangi- Winner
TV/Online Influencer of the Year
Betty Kyallo- Winner
Man Lifestyle Influencer of the Year
The Dapper Brother- Winner
Woman Lifestyle Influencer of the Year
Wambosha Maxine- Winner
Beauty Influencer of the Year
Joan Kinuthia- Winne
Content Creator of the Year
Blessed Njugush- Winner
Most Influential Podcast
The Cyco Podcast – Winner
Comedian Influencer of the Year
Crazy Kennar – Winner
Best Use of Video
Jacky Vike – Tusker – Winner
Disruptor of the Year
Flaqo Raz– Winner
Go Beyond Influencer of the year
Crazy Kennar- Winner
Influencer of the Year
Flaqo Raz- Winner
Most Influential Digital Leader
Mohammed Hersi- Winner
People's Choice Award
Edgar Obare-Winner