Britam Holdings Plc on February 1, 2021 confirmed the appointment of Deputy Chairman Mohammed Said Karama as Acting Chairman of the Board of Directors.
The move followed the retirement of Walter Andrew Hollas as Chairman, which also took effect on February 1. Hollas retired after attaining the age of 70 in line with corporate governance best practices.
Karama, a former Partner at PriceWaterhouseCoopers (PWC), has over 20 years experience working in both developed and emerging markets in key governance, consulting, advisory and strategy roles.
The U.S citizen holds a Bachelor of Science degree from the University of Maryland, and is a Certified Public Accountant and a Certified Government Financial Manager.
He was appointed as a director of the Britam Holdings Plc board on April 25, 2017.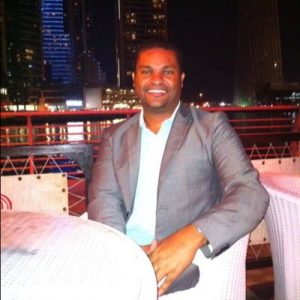 In May 2020, Karama was appointed Deputy Chairman of the Britam board of directors.
"The board of directors of Britam Holdings Plc welcomes the appointment of Mr. Karama as the Acting Chairman and looks forward to benefit from his leadership, skills, knowledge and experience," a notice from Britam Company Secretary Nancy Kiruki on behalf of the board read in part.
His predecessor, Walter Andrew Hollas, was credited with overseeing the Nairobi Securities Exchange (NSE)-listed firm during a period of exponential growth and attracting international investors.
With interests in insurance, asset management, property and banking, Britam has grown to become a financial services giant with a presence in seven African countries.
Hollas also steered Britam during the succession process for Group Managing Director, Benson Wairegi.
The appointment of Tavaziva Madzinga, a Zimbabwean national, as the Managing Director and Chief Executive was announced in January 2021. Wairegi had served in the role for 40 years.
Madzinga is an Actuarial Scientist and previously ran Old Mutual's Kenya business.