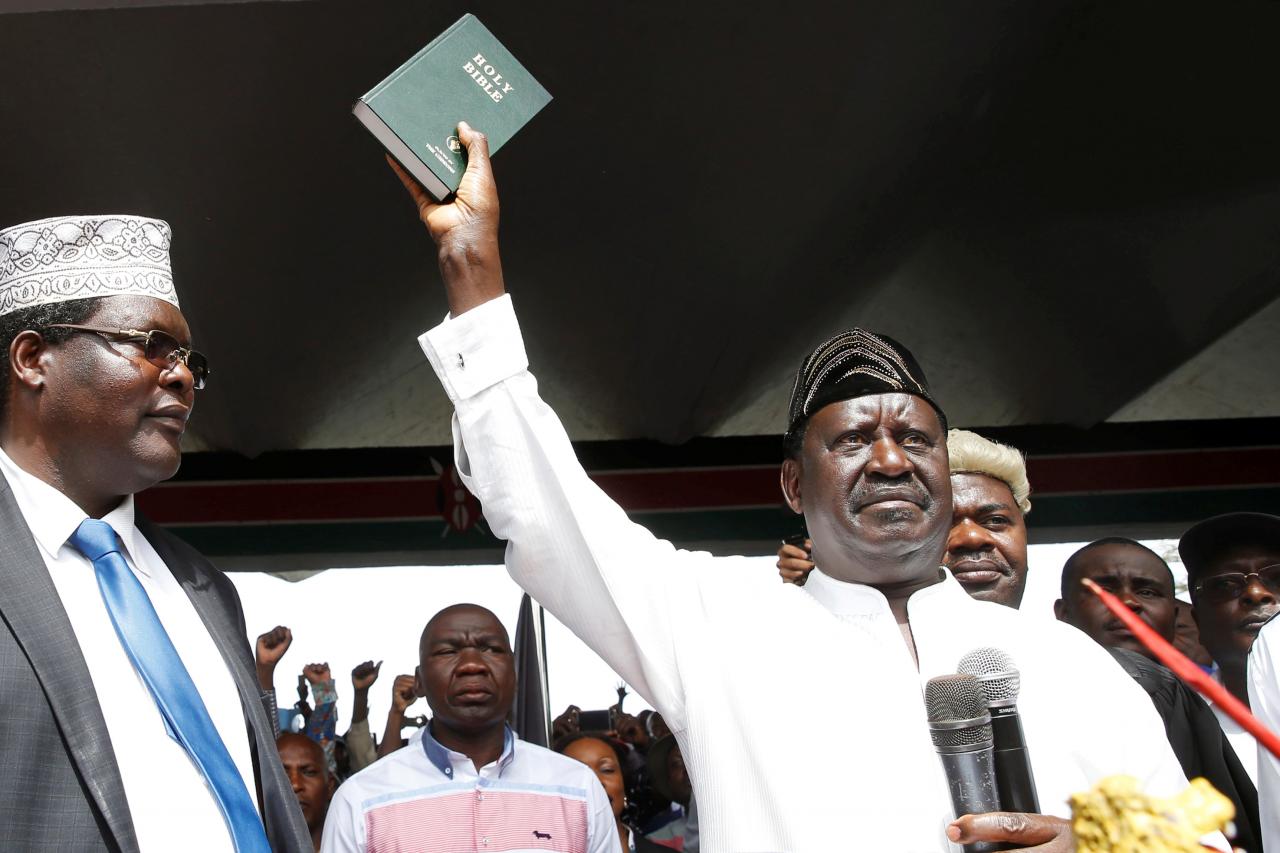 NASA leader Raila Odinga, after three months of on-and-off plans, finally took oath of office yesterday as the 'People's President' amid cheers from thousands of his supporters who thronged Uhuru Park to witness the ceremony.
Raila, a Christian, was sworn in while holding a green Bible in his right arm. The oath, a mouthy 90 words of expertly-crafted statements, took about 40 seconds and it read:
"I, Raila Amolo Odinga, in full realisation of the high calling assume the office of The People's President of the Republic of Kenya, do swear that I will be faithful and bear true allegiance to the people and the Republic of Kenya; that I will preserve, protect and defend the Constitution of Kenya, as by law established and all other laws of the Republic as adopted by the People of Kenya; I will protect and uphold sovereignty and dignity of the People of Kenya. So help me God".
The oath was administered by Ruaraka MP TJ Kajwang and former Raila aide Miguna Miguna.
"Tulisema hapo mapema ati wakipiga tunapiga, wakihesabu, wakijumulisha, wakirusha, wakiiba, wakitangaza, wakiapisha (We said earlier that if they vote, we vote, if they  count, we count, if they announce, we announce and if they swear in we swear in," said Raila as the crowds chanted the words after him.
He told the crowd that Kalonzo Musyoka, his running mate in last year's polls, will be sworn in at a later date.