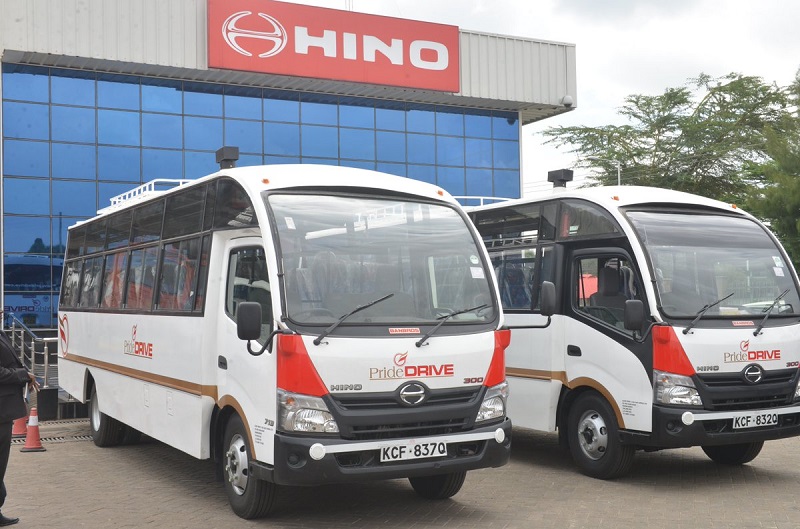 A truck manufacturer who becomes a logistics business partner to its customer has been identified by trucking business owners as an important component of customer service. In a heavy and light duty truck ownership report released by J.D. Power Japan, one-third of truck owners considered the truck manufacturer they use as a logistics solution partner, not just a vehicle supplier.
"Focusing on developing deeper relationships is key to building a solid business foundation for customer retention. Among owners who consider the truck manufacturer to be their logistics partner, 95% say they "definitely would" repurchase from the same manufacturer," indicated the J.D. Power 2019 Japan Heavy-Duty Truck Ownership Satisfaction Study.
From the J.D. Power Japan study, Hino ranked highest in customer satisfaction for the 10th consecutive year in the heavy-duty truck segment and for the fifth consecutive year in the light-duty truck segment in the Asian economic powerhouse. Hino is followed by Isuzu in the heavy-duty truck segment.
Commenting on the study, Gerald Muli, the General Manager, Hino Division, Toyota Kenya Limited, said that the company is seeking to strengthen its capacity in building partnerships with truck and bus owners guided by a 'customer business first' philosophy.
"We intend to walk with our customers on their business journey, and through this we offer trainings to their drivers to guarantee optimum vehicle performance and safety, their in-house technicians for assured service & repair quality, supplying genuine spare parts at very competitive rates and ensuring that this support is available across the country."
Just recently, Hino Kenya, the commercial vehicle division of Toyota Kenya, entered into an agreement to supply over 50 pre-owned Hino buses to Kenya Bus Services (KBS). The acquisition of the units will solidify KBS position as one of the leading passenger bus operators within the capital with a fleet of 283 buses.
Muli's comments are echoed by Yuji Sasaki, Director of the Automotive Division at J.D. Power Japan, who says: "In a truck market where market share is becoming rigid among major manufacturers, efforts aimed at building stronger relationships with customers are necessary."
"To realise this, it is important to become a logistics solution partner of customers, not just a vehicle manufacturer. It is becoming increasingly important for sales representatives to understand their customers' needs and make efforts to provide appropriate solutions," he added.
Read: Bob Collymore to exit Safaricom
The annual study measures overall satisfaction with heavy and light duty truck manufacturers and their respective authorized truck dealers among commercial fleet owners, including managers of truck freight companies. Satisfaction is determined by examining owners' evaluations of 10 attributes grouped into four factors (listed in order of importance): vehicle (44%); service (23%); sales (21%) and cost (12%).