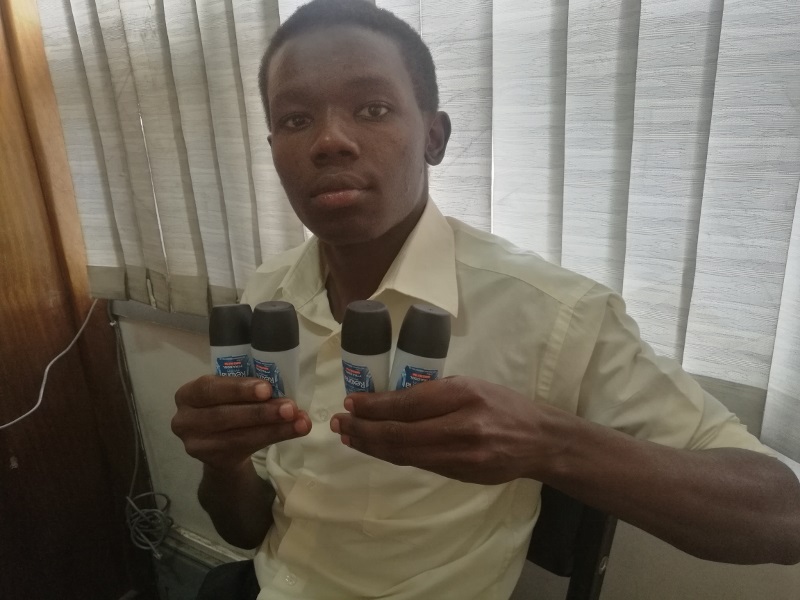 On Friday evening, as the sun began to set, hundreds of Nairobians were treated to free deodorants from Unilever Kenya.
A Coaster bus strategically parked at the busy Railways terminus in the city centre had unknown amounts of cartons containing Rexona 15ml anti-perspirant deodorant roll-ons. An army of sales ladies dished out the roll-ons in twos, threes, fours and for those lucky enough to have bags and paper bags, in tens and even more.
Typical of free things, there was an initial scramble for the personal hygiene products by commuters who use this terminus or walk through it, but there was more coming from the Coaster bus until the sales ladies literally begged passersby to help themselves to more of the products.
Turns out, there was a catch – and t***c one – which is likely to put the leading fast-moving consumer goods manufacture at logger heads with authorities: the deodorants had only days to expire.
A Business Today reporter was among the beneficiaries of this "benevolence" from Unilever, which is a big brand in personal hygiene products with a number of brands including Rexona soap and antiperspirants, Vaseline jelly and lotions, Sunlight and Geisha soaps, among others.
The four samples that our reporter received are all expiring on 23rd June this year, meaning that they were being given out for free just a week to their expiry date to clear their warehouse. The products were manufactured on 23rd June 2015, according to the labels.
SEE ALSO: Goodbye Blueband: Unilever sells margarine brand 
To make them look genuine free samples or freebies, the roll-ons containers bear "Sample Only. Not for Sale" sticker.
Hundreds of people took the products not knowing that could expose themselves to health risks by using the products beyond their sell by date. The 15ml container can last for two or so weeks for an average user, and given that many people got more than one, the usage will certainly go beyond the 23rd June expiry date.
Dumping strategy?
As it got darker, another coaster arrived, possibly with more cartons as the ladies gave out expired merchandise in the cover of the night in what was certainly a dumping strategy for products that retailers cannot stock on their shelves.
Both buses were unbranded, indicating the company may have hired private agents to do the work.
It's likely there were other similar buses dishing out more of the products in different parts of the city or country.
Next Read: Take this simple test to know your career
The personal hygiene market has recorded a growth in competition both from local and international brands such as Nivea. The Rexona brand, which was relaunched in Kenya a few years ago decades after being withdrawn, has failed to appeal to customers who appear to have shifted loyalties to other brands.
Both the Rexona Soap and deo, which were rebranded to target the youthful customer, are yet to find a footing in the Kenyan market.
What's your take on this move? Scroll down to comments section to share your views
[crp]