[dropcap]N[/dropcap]duku Ndabi, 65, inherited the art of weaving Kiondo baskets from her mother at just 15 years. Overtime, the love for the art started flowing in her veins. With her mother's guidance, Nduku began weaving small kiondos for fun, something that would later turn into her best hustle.
Over the past three decades, Nduku has emerged as one of the best artists in the industry. As age gets the better of her, she says she will hang her boots once her grandchildren master the art. "Every time my mother was weaving, I would sit next to her with my materials copying the steps. She would assist where I had difficulties. I was doing it for fun," says Nduku.
From fun to real hustle, the single woman has managed to establish a business empire using proceeds from Kiondo, a popular item among well-to-do women.
Apart from establishing a poultry farm, Nduku has also ventured into large scale farming at her Tawa village in Machakos County. She says making the baskets is a convenient and profitable way to earn a living, since she can work at home and take care of her farming activities.
"I love seeing my poultry grow and my animals milked every morning," she told BUSINESS TODAY in an interview at Gikomba market in Nairobi, where she sells the baskets every Wednesday. "I no longer do this to make money rather for passion and to have something extra for my grandchildren."
While Kiondo is a Kenyan product crafted from hand-twisted natural sisal fibre in a traditional Kikuyu weaving style by ordinary women, it has been patented in Tokyo, Japan, by some entrepreneur. That has, however, had no impact on the production of the basket.
Traditionally, Kiondos were used to temporarily store staple foods. Over years, the baskets have evolved into fashion bags.
To respond to the market tastes and trends, most of the finished sisal Kiondo baskets are given to designers to add leather patterns and straps which are affixed or tailored to the finished baskets.
The art requires time and dedication. Completing one Kiondo can take as long as two weeks depending on your expertise. Locally, a fashionable Kiondo fetches between Ksh500 and Ksh2500 depending on the materials used and the finishing.
Kiondo making skills are acquired from other women artisans within their respective communities, mostly in rural areas.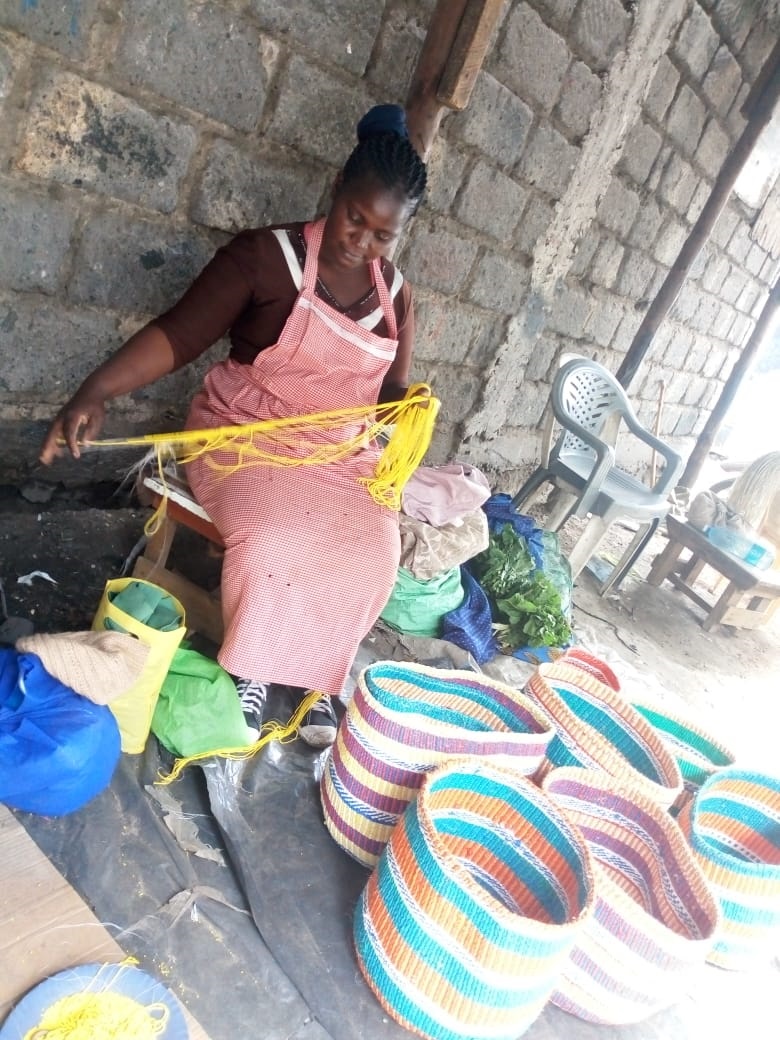 According to Elizabeth Ndinda, the art of making Kiondo is more of a culture than formally acquired knowledge. From her Tawa village, most women have been empowered through their Kiondo making groups.
Elizabeth, too, inherited the art from her mother Jane Mutala, who is a role model to many women in the region. "Most women who ply their trade here never attended any training. It's something that is kind of inherited," says Elizabeth.
READ ALSO: BANANA FIBRE IDEA WORTH KSH2 MILLION
Elizabeth's entire village is engulfed in Kiondo. When her mother met foreigners willing to buy their products in large quantities, it opened up huge opportunities for the community. "Currently, we export our products. We can make Ksh500,000 from a single sale as a group," she says.