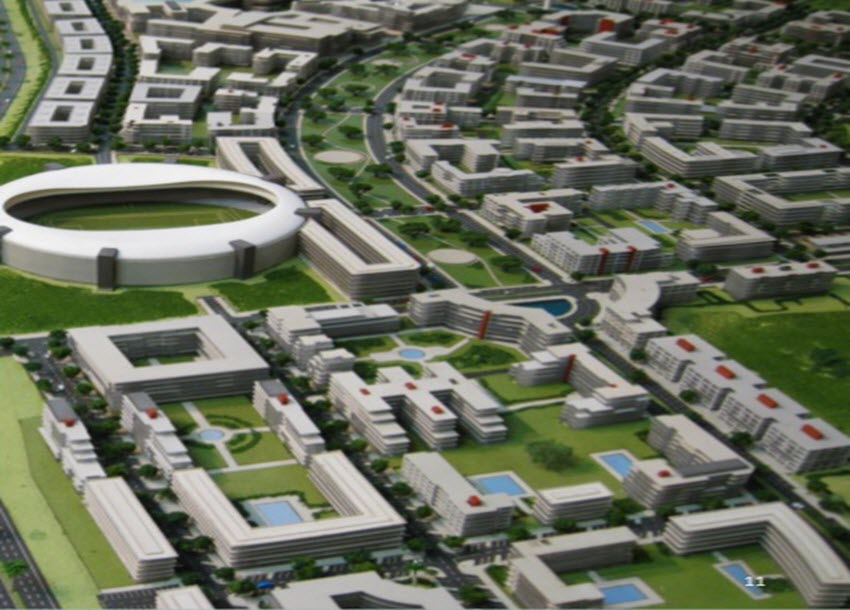 The Kiambu County government is seeking the support of the Ethics and Anti-C********n Commission (EACC) to recover at least 1,000 acres from Tatu City.
Governor Ferdinand Waititu said the company could not get development approvals from the county until it meets a mandatory requirement to surrender 10 per cent of its land for public use.
Tatu City, situated in Ruiru, owns about 10,000 acres which has been sub-divided and much of it sold to industrialists, businesses and individuals. Ten per cent of this translates to 1,000 acres.
The company management last week accused the county government of refusing to approve building plans for its investors and linked Waititu to a tacit plot to grab part of their land.
However, speaking in Thika during the presentation of a report on C********n Risk Assessment (CRA) of the county by the EACC early this week, the governor dismissed Tatu's claims and insisted that the approvals could only be done after the company meets the legal requirement of surrender.
"This is a legal requirement and it is not about Waititu. Tatu City is not an exception and the management must abide by the law. We shall be very firm," he said after the function attended by EACC Vice-Chair Sophia Lepuchirit and County Assembly Speaker Stephen Ndicho.
Waititu sought the indulgence of the anti-c********n agency to recover grabbed public land in various parts of the county including Tatu City, Ndeiya settlement scheme and the defunct Uplands Bacon factory.
"We are aware that the Tatu City management sold off all the public utility land, leaving no space for construction of public schools, health facilities and play fields," Waititu said.
In addition, he said his government has identified about 1,000 public utility plots most of them in Thika sub-county and was in the process of having the title deeds cancelled.
The governor said a staff audit carried out last year identified 240 ghost workers who have since been removed from the payroll, leading to savings of about Sh30 million monthly.
The CRA report presented by the EACC Deputy  Director (Prevention Services) Emily Chege gave the county executive a clean bill of health despite a few irregularities that were detected.
However, it gave a damning indictment of the County Assembly where absentee members were said to have been earning allowances.
It revealed that some MCAs irregularly drew allowances by appending signatures for meetings or sessions even when they were not present.
However, the Speaker said although the practice was still a challenge to the Assembly, the scrutiny exercise was conducted even during the previous regime.