Take these 3 actions if you want to become a CEO by 30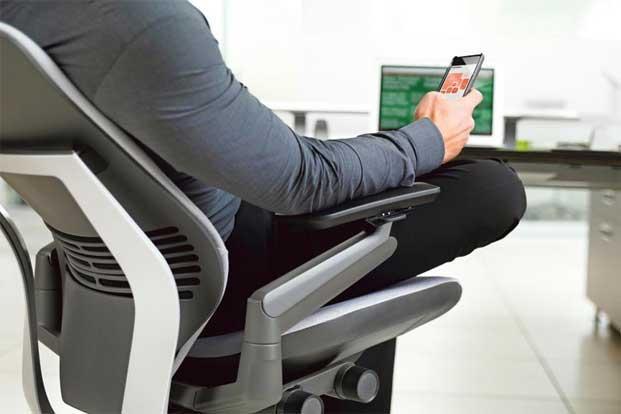 You are in your 20s and your one goal in life is to start a company. Whenever you talk to people about this, the look they give you makes it clear that they do not believe that your dreams are achievable. If you are already in the group of 20 somethings who dreams of one day running their own company, don't despair. Many young people have done it and you too can.
People around you may not believe in you but I tell you that it is achievable. You can become anything you want as long as you believe in yourself and are ready to put in the work. Owning your own company is not as difficult as most people think. It just requires you to have the determination to succeed and a lot of hard work. The leadership skills you are expected to have are all the same as in the past years.
If you have a goal and a vision of what kind of company you want to run, I don't see why you are yet to pursue that. Here are three things that you need to do today if you want to become a CEO by the time you are 30.
1. Build a team to complement your shortcomings
Even the most experienced CEOs need the help of other people to make their vision achievable. For 20 somethings who want to become CEO by the time they are 30, this is very important to avoid making mistakes that may ruin your company.
Lack of experience in certain areas outside your expertise can mean the end of your company even before it begins. From hiring the wrong people, spending too much money, to going against the law just to name a few. When you are looking to start a company, don't go for people who are like you.
Look for someone or people who can bring a little diversity in your business.
You cannot be a jack of all trades and at one time, you will need someone who is experienced in another way. Together you will build a very strong company.
2. Utilize the power of positive and negative thinking
If you are looking to start a business in your 20s having not done something like that before you are likely to encounter a lot of challenges. For one, investors will be shy to invest in your company for lack of a track record and evidence to show that you have what it takes to succeed.
The best way to overcome this is to do aggressive marketing. Sell your idea to as many people as you can. The advantage you will have being a young and upcoming CEO is that you do not know what is possible and not possible so you will go ahead and try it.
For seasoned CEOs, they know what will work and what will not work and so they will be careful what paths to trend. For you as a young leader, you might be able to break through what experienced leaders dare not venture into.
3. Finally, practice humility
If you are looking to be a leader you need to be transparent and humble when prompted to – which is most of the time. Humility allows you to sit back and listen to the ideas of others. It is one of the core values on which companies like Google are founded at.
Most people perceive humility as a weakness when in fact it is the greatest character that a leader may possess. Humble people practice the art of listening and in that way, they are able to learn a few things from others. They give praise where it is due. They constantly question their own views and take a step back to figure out if they are aligned to what they business is about. They do not beat their chest and pretend to know everything.
Of course, when running a business you are all about the win. Practice humility but don't forget that you are in it for the win. If you want to be CEO at 30, you need to have the values of a selfless leader.
You need to have the vision of where you want the company to be in 5 or more years. You need the counsel of other people who are experienced in other areas. And most importantly, you need to sit back and listen to the opinion of others.
Angela Ndambuki takes over as KNCCI chief executive
Kenya National Chamber of Commerce and Industry (KNCCI) has appointed Ms. Angela Ndambuki as the new Chief Executive Officer.
Ms Angela, who took over Monday, succeeds George Kiondo who has been the Acting CEO for the last 8 months.
In a press statement, KNCCI chairman Kiprono Kittony said that after a rigorous search, the Board concluded that Ms Ndambuki's leadership and considerable experience in strategic leadership, advocacy brings a wealth of business knowledge and management experience.
Ndambuki, a former singer with Tatuu band, previously worked with the Performers Rights Society of Kenya (PRISK) as the CEO and demonstrated throughout her career the ability to work successfully in different environments, designing and leading strategies which resulted in impressive value creation.
"I look forward to working with her to create the next chapter of the KNCCI's story of success. I also thank Mr Kiondo for his exemplary leadership of KNCCI over the last eight months," Kittony said.
He noted that Kiondo has ensured that the organization has continued to move forward both strategically and operationally, and has delivered results having taken on additional responsibility at a critical time for the Company.
Kiondo, the former Acting CEO, said: "I welcome Ms. Ndambuki to her new role and wish her every success. I should like to thank all my colleagues for their support during the past 8 months. I will continue to offer my support and ensure that the Company continues to drive forward."
Ndambuki, on the other hand, said she was excited to take over as the new CEO especially at this time when the country is experiencing great and favorable attention as the most preferred investment destination in Africa from leading global investment agencies.
"My role will focus on enhancing this image and grow the international investors' portfolio. With the same energy we shall focus on key advocacy issues affecting the business community to ensure a favorable business climate for Kenyan companies and facilitate ease of doing business," she said.
She promised to grow the KNCCI membership in partnership with all the 47 county chapters to include all corporates and SMEs countrywide.
Ms Ndambuki is an advocate of the High Court of Kenya. She holds a Master of Laws Degree (LLM) in Intellectual Property Law from the University of Edinburgh, United Kingdom and a Bachelor of Laws Degree (LLB) from the University of Nairobi, Kenya.