Take these 3 actions if you want to become a CEO by 30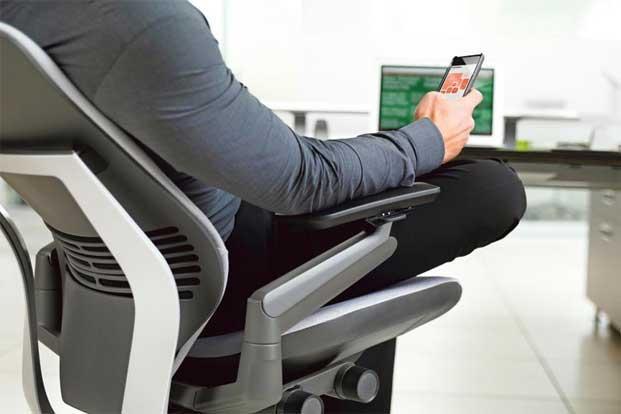 You are in your 20s and your one goal in life is to start a company. Whenever you talk to people about this, the look they give you makes it clear that they do not believe that your dreams are achievable. If you are already in the group of 20 somethings who dreams of one day running their own company, don't despair. Many young people have done it and you too can.
People around you may not believe in you but I tell you that it is achievable. You can become anything you want as long as you believe in yourself and are ready to put in the work. Owning your own company is not as difficult as most people think. It just requires you to have the determination to succeed and a lot of hard work. The leadership skills you are expected to have are all the same as in the past years.
If you have a goal and a vision of what kind of company you want to run, I don't see why you are yet to pursue that. Here are three things that you need to do today if you want to become a CEO by the time you are 30.
1. Build a team to complement your shortcomings
Even the most experienced CEOs need the help of other people to make their vision achievable. For 20 somethings who want to become CEO by the time they are 30, this is very important to avoid making mistakes that may ruin your company.
Lack of experience in certain areas outside your expertise can mean the end of your company even before it begins. From hiring the wrong people, spending too much money, to going against the law just to name a few. When you are looking to start a company, don't go for people who are like you.
Look for someone or people who can bring a little diversity in your business.
You cannot be a jack of all trades and at one time, you will need someone who is experienced in another way. Together you will build a very strong company.
2. Utilize the power of positive and negative thinking
If you are looking to start a business in your 20s having not done something like that before you are likely to encounter a lot of challenges. For one, investors will be shy to invest in your company for lack of a track record and evidence to show that you have what it takes to succeed.
The best way to overcome this is to do aggressive marketing. Sell your idea to as many people as you can. The advantage you will have being a young and upcoming CEO is that you do not know what is possible and not possible so you will go ahead and try it.
For seasoned CEOs, they know what will work and what will not work and so they will be careful what paths to trend. For you as a young leader, you might be able to break through what experienced leaders dare not venture into.
3. Finally, practice humility
If you are looking to be a leader you need to be transparent and humble when prompted to – which is most of the time. Humility allows you to sit back and listen to the ideas of others. It is one of the core values on which companies like Google are founded at.
Most people perceive humility as a weakness when in fact it is the greatest character that a leader may possess. Humble people practice the art of listening and in that way, they are able to learn a few things from others. They give praise where it is due. They constantly question their own views and take a step back to figure out if they are aligned to what they business is about. They do not beat their chest and pretend to know everything.
Of course, when running a business you are all about the win. Practice humility but don't forget that you are in it for the win. If you want to be CEO at 30, you need to have the values of a selfless leader.
You need to have the vision of where you want the company to be in 5 or more years. You need the counsel of other people who are experienced in other areas. And most importantly, you need to sit back and listen to the opinion of others.
Inside the mind of Safaricom CFO Sateesh Kamath
The fact is we are part of a society and whatever happens to the society will directly and indirectly affect us.
On 15th Sept, Safaricom held its annual general meeting at Bomas of Kenya. The company's shareholders approved the payment of a final dividend of 0.97, changed its name from Ltd to PLC status and announced plans to open new customer care centers in Thika and Eldoret.
On the sidelines, THE KENYAN WALL STREET had a chat with Safaricom chief finance officer (CFO) Sateesh Kamath and below is our conversation.
1. Effects of the ongoing politics on the company's investment decisions. How are you mitigating the risks and how are you adjusting to them?
Satesh Kamath: From our perspective we have shareholders that are very confident in Kenya as a long term business. Things like elections create short term headwinds but our shareholders have a long term view of the company. As such, we have not slowed down our investments at all.
On mitigation, we look at what is right for our customers. So we worked to ensure customers have connectivity and as a good corporate citizen worked to ensure we supported this important democratic process.
2. A week before and after the Aug 8th Presidential election, Safaricom said that it had suffered an estimated revenue loss of between Ksh310.2 million and Ksh 414 million on its M-Pesa money transfer business due to a slowdown caused by a tense presidential vote. Do you expect the same in the re-run?
Sateesh Kamath: To be honest, it is difficult to forecast. The fact is we are part of a society and whatever happens to the society will directly and indirectly affect us.
3. How do you plan to pay for the expansion plans? Rights issue, debt or tap into your free cash?
Sateesh Kamath: It's too early to speak on this. It depends on the realities that will take place in the next few year as these opportunities unfold. The preference would be to first fund them with the strength of the balance sheet and then naturally extend the same to borrowing.
4. M-Pesa's growth in Kenya & EA has been extraordinary and it's has been a challenge in some countries such as South Africa.  Given that M-Pesa is a Safaricom product, and expansion would need significant financial muscle, would the costs related with this venture be incurred entirely on Safaricom or would you pursue partnerships?
Sateesh Kamath: The structure we plan to pursue with the expansion of M-Pesa is over the top. When you do over the top, you are basically leveraging the asset you already have on the ground. This is different from expanding into the telco space inorganically in other markets. At a very high level, our expectation is that this will not require a very huge investment. We call this off balance sheet leveraging and we don't expect this to dramatically change the shape of the balance sheet.
5. In your experience, which upcoming business segments/products within the company have a strong growth potential and need for investments?
Sateesh Kamath: There are many ways of looking at growth one is looking at what quantum of growth is contributed by what while the other is to look at what gives you growth today and what gives you growth in the future. For the immediate future, a lot of growth will come through M-Pesa and data, specifically mobile data. In the long term, we are making investments today with the customer in mind and streams like Masoko, Fixed data will start to chip in going forward.
6. Do you think the strategy of M-Pesa interoperability could have any short or long term impact on the company's revenues?
Sateesh Kamath: One, is how we look at competition. I don't think the right way is to look at it and compare what business they are doing. The appropriate way to look at it is how my customers want and how close I am to servicing their need. How can we make their lives better and efficient. That is how we are looking at mobile money interoperability. We think customers will remain with us despite what is on offer across board based on the merit of what we have to offer.
7. Speak about the consistent growth and improvement of EBITDA.
In Safaricom will believe in three things that are very important for us. They include purpose, our people and the profit and we try and balance all three. Fortunately, our customers have responded well to our offerings because they see value in what we offer. As a result we have been able to grow revenue, contain costs and get EBITDA. [This article was first published on Kenyan Wall Street ]