With the entry of a new boss at State House, tables have shifted for many employees who served President Uhuru Kenyatta. The media industry is closely watching the transition at the Presidential Strategic Communication Unit (PSCU) and the office of the State House Spokesperson currently held by Kanze Dena.
See Also >> Powerful Career Lesson We All Can Learn From Hussein Mohammed
Kanze Dena, a Kiswahili news anchor who dumped Citizen TV for the cozy assignment in Kenya's highest office, was appointed State House Spokesperson in 2018 by President Uhuru Kenyatta to replace Manoah Esipisu who was given a diplomatic assignment in the UK after a bitter fallout in the PSCU team at the time. Since then Kanze Dena, who also headed the PSCU, has commanded State House communication, issuing updates and clarifications on the presidency.
But now she could be staring at joblessness if President William Ruto decides to drop her entirely. Dr Ruto has already developed a bond with former Citizen TV anchor and talkshow host, Mr Hussein Mohammed. With transition in underway, Kanze Dena's relationship with the presidency just got complicated, especially given that she had endorsed Raila Odinga and Martha Karua candidacy.
Mohammed joined Ruto during the campaigns after leaving Citizen TV in a huff, and has been credited with streamlining Mr Ruto's messaging and media communications ahead of the 9th August general elections.
Hussein Mohammed has been the Director of Communications for William Ruto's Kenya Kwanza coalition and it is believed he played a key role in Ruto's win.
It seems the stars are aligned for Hussein Mohammed, leaving Kanze Dena in a tricky position, especially given the new president's team comprises aggressive men who may make her work hard if she tries to have their lunch. Her last update on Twitter was on 13 September when President Ruto was sworn-in. The State House Twitter handle, though, has been active.
Ruto may also appoint his long-term ally, David Mugonyi, as State House spokesperson and the head of the Presidential Strategic Communication Unit (PSCU).
Kanze Dena Mararo resigned from Citizen TV in June 2018, after being appointed the Deputy State House Spokesperson and Deputy Head of PSCU, before ascending to the substantive role of Spokesperson in the Executive Office of the President. As deputy, she was in charge of coordinating digital, messaging, research, branding and press at State House, helping Uhuru to push the Big Four agenda and build his legacy.
Previously known as the President's Press Service, PSCU is the nerve centre of presidential media communication and is primarily charged with packaging and delivery of the President's communication using multiple media platforms and outlets. Past holders of the office, whose role has grown over the years, include Lee Njiru, Isaiah Kabira, who is now serving as Kenya's High Commissioner to Australia and Manoah Esipisu who is serving as envoy in the UK.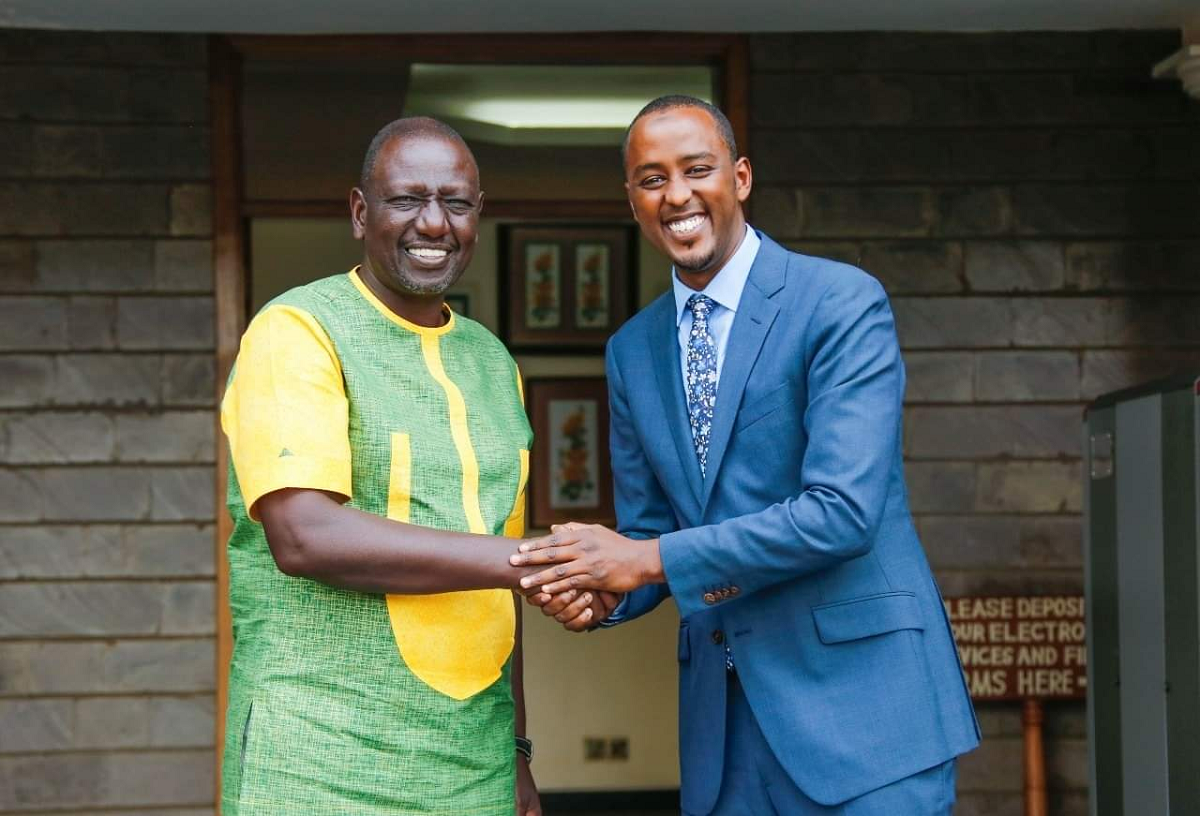 Given this trend, and Kanze being a less controversial figure, Ruto could redeploy her for an ambassadorial position or absorb her within the PSCU team. Also, she can be appointed with government bureaucracy as Chief Administrative Secretary, since she may not qualify for Cabinet Secretary position as she does not hold a degree. Alternatively, she can return to the screen at Citizen TV or any other television station interested in her services.
According to information on her Wikipedia profile, Kanze Dena studied journalism communications at Foundation College of Professional Studies. She then interned for Kenya Broadcasting Corporation (KBC) radio station as a Swahili news reader. She was later employed at the KBC TV as a news anchor and co-anchored with the late Badi Muhsin. After six years at KBC, she crossed over to Citizen TV, she was paired with Lulu Hassan, whom she anchored the news on Nipashe Wikendi with for almost six years.
See > This Will Change Your Mind If You Don't Like Asking For Directions
In late July, Kanze Dena has paid tribute to her retiring boss, President Uhuru Kenyatta, with a special prayer: "Your Excellency as we finish we just want to ask that the Lord will bless you, that the Lord will keep you, that the Lord will strengthen your cords, that the Lord will enlarge your territory all together with your family that no pestilence will come before you. That a thousand may fall on your right-hand side and ten thousand will fall on the left-hand side but no harm will come upon you."
The decision on who will be State House Spokesperson remains with the president, but Kenyans recently debated on this matter on social media and we sample some of the comments below:
@_kinglionel: The inclusion of Hussein Mohammed in the Ruto communication team was a master move
@engGeoffreykim: Whenever Hussein Mohammed interviewed president Ruto, he'd hit him hard with facts and below the belt. Ruto took that objective criticism positively and decided to run away with that talent. Hussein Mohammed is a talented chap!
@santoni_peter: Actually the risk that Hussein Mohammed took was worthwhile. Leaving a media house for strategy & a public relations whizz in a political party.
@alvinogolla_ke: People thought that Hussein Mohammed quitting citizen tv after 10 year stint would be one of the recital narratives of fallen from grace, look at him now he's the spokesperson of statehouse and head of PSCU. Sometimes you need to take it back and chase a dream only you can see.
Bob Nyaosi Kanze Dena…its seems she's looking for a way to remain in state house
Melchizedek @KanzeDena The Prophetic Mandate Kanze Dena I believe has her place in Rutos Government and Should be Treated With the respect she deserves. Remember How Gracious the Lord Has Been and Know that He is Still Faithful and Will Continue to Bless You It's well With You. GOD bless You
@KituiNiNyumbani: Hussein Mohammed has been very instrumental in the success of William Ruto. The nation will never forget him.
@korir_cornel: Lulu Hassan should be ready to receive her FRIEND BACK Kanze Dena as Hussein Mohammed takes over her role at State House Spokesperson.
Next Read >> Jeff Koinange And Crew Face Uncertain Future At Citizen TV Under Ruto Presidency