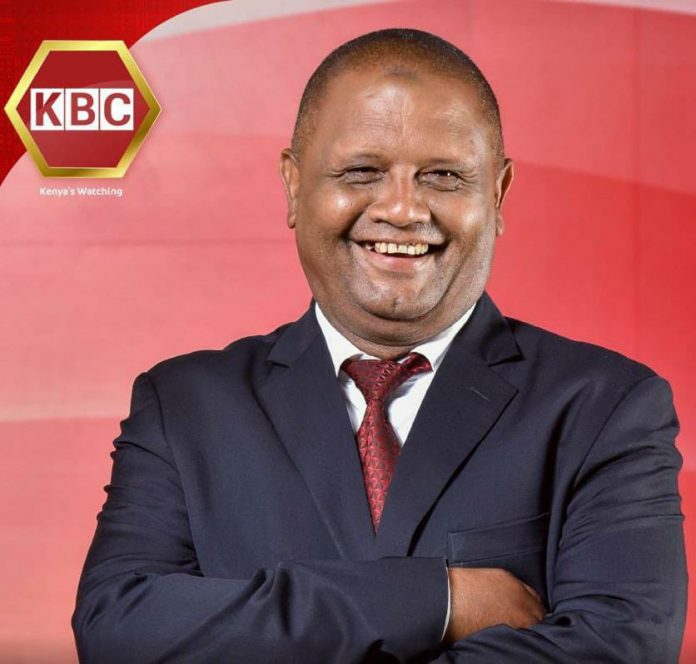 Veteran Broadcaster Badi Muhsin died on the afternoon Friday 8th September 2021 in Mombasa County while on official duty. His brother, Hafidh Muhsin, said they took lunch together with the renowned broadcaster on Friday afternoon and while he never complained of any pain, Badi retired to his room and never woke up.
In 2020, the journalist underwent surgery to remove stones from his kidney. It is understood Badi had complained of a stomach problem shortly after eating lunch and went to bed, never to wake up again.
He had travelled to Mombasa to interview Alice Tabu for Dira ya Magwiji the Swahili news segment he hosts on weekends. Badi's death comes four months after making a comeback for his second stint at KBC. He joined KBC in 1980, where he worked until his retirement in 2002.
TV news anchor Lofty Matambo revealed via his Instagram that the late celebrated journalist visited late Swahili TV news anchor Ahmed Darwesh's graveyard the previous day before his death. "Yesterday you were strolling around to remember the late Darwesh and today you have left us," Matambo wrote. "The journalism community is mourning. Sleep in eternal peace wise old man, Badi Muhsin."
Badi Muhsin was among a group of experienced – some retired – anchors recruited in June as KBC rebranded. Muhsin joined the legends category of presenters featuring retired anchors such as Catherine Kasavuli, Fayyaz Qureishi and Pauline Sheghu. Badi has been hosting the Saturday evening Kiswahili edition of legends with Pauline Sheghu.
Hafidh, Badi's brother, said they were in constant communication and he was to travel to Makindu on Saturday for some celebrations before returning to Nairobi.
---
Related Articles
>> Meet The New Team Of Legends KBC Has Recruited
>> KBC Loses News Anchor To KTN, Leaving Co-Presenter 'Widowed'
>> At KBC, Legendary Anchors Hired As Casuals
---
News of his demise has shaken the National Broadcaster with Managing Director, Dr Naim Bilal, leading in condoling the family. He said he learnt of his death with shock and disbelief. He described Badi as a disciplined and dedicated news anchor who loved and enjoyed his work.
"I am saddened by the death of Badi Muhsin, the Broadcasting legend and KBC news anchor," said KBC Director Charles Mulila. "I salute you as a hero and mentor to Kenyan youth and the broadcasting fraternity. Rest in Peace."
In 2011, he was awarded the Order of the Grand Warrior (OGW) for his long service in media. He was also recognised as one of the best Swahili news anchor in the industry and was first runners up for best Swahili translator award at KBC in 1993.
Celebrating a media icon
A veteran journalist who worked with Badi at the then VOK's broadcasting house, Paul Mutua, expressed his shock at the untimely death of his old friend and colleague.
"I worked and interacted with him at the then VOK's (BH) at the sports desk and news room's current affairs programme, 'Yale Yaliyotufika'. I can attest he was an inspiring mentor. I knew him in my early childhood when he worked at Juhudi studios in Kitui town after he left Kalawa Secondary School. May his soul rest in peace."
Journalists were not left out either, some taking to social media to celebrate a media icon whose work traverses generations. His remains will be transported to Nairobi overnight ahead of the Burial at Kariokor on Saturday. He leaves behind his wife and two children.
Next Read >> Five Celebrities Gunning For Top Seats In 2022 Elections